Ready to take flight as the entrepreneur you were born to be?

We've created a proven system to give your business the wings it needs to soar with magic, money and miracles. I'll be your guide in a world of possibility - from burnout to bliss, overwhelm to overflow, exhaustion to elevation.
Here's how we'll make it happen together: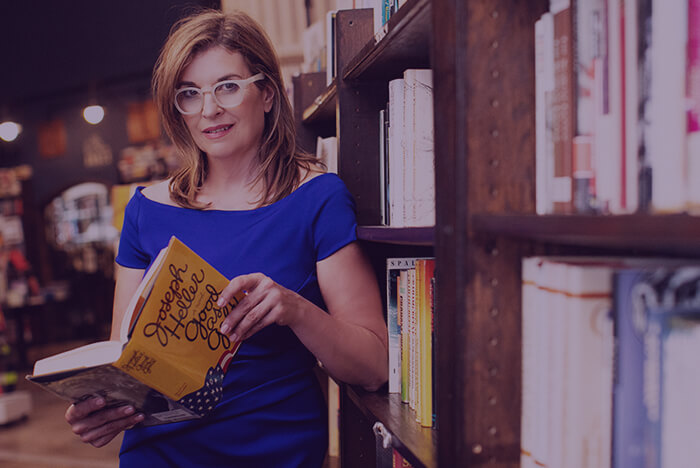 Want to share your luminous message with legions of loyal listeners as you turn your voice into your value and your ripples into waves of social change?
Podcasting is the most intimate and engaging way to connect with your true tribe, spread your mission like wildfire, and create conscious content that raises the vibration of the planet while leveraging your time and paving the way for an endless flow of powerful, profitable opportunities.
In only 18 months I took my WINGS Of Inspired Business podcast from the whisper of an idea to a full-fledged force of nature boasting 500,000+ downloads and three revenue streams. Now, I want to connect the dots and reveal how to recreate my success with your own magnetic podcast.
No one ever took flight without a helping hand.
Join more than 60 top innovators, investors and influencers in the Inner Circle. All of us have built 6, 7, 8, 9 and even 10-figure businesses … in alignment with our true purpose and passion.
Now we're sharing our success secrets, lessons learned, practical advice, and proven 'Mindset-Mojo-Money' Methodologies YOU can implement right away to up-level your business and your life. (And we're adding more live concierge coaching and video lessons every month!)
This is your new business family, here to give you the support, encouragement, safety and accountability you need to get your business to $1MM and beyond.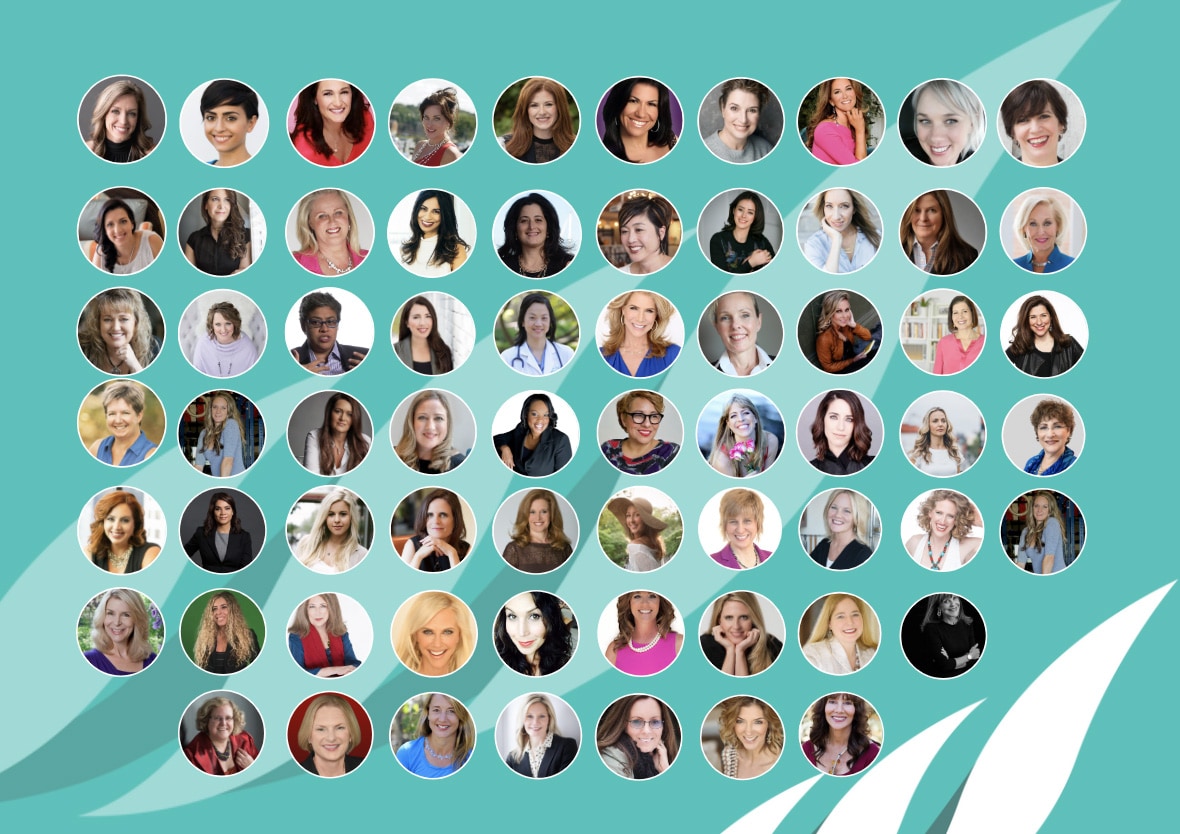 Wings of The Empowered Woman
Transformational Retreats and Mastermind
Women soar higher when we fly together. In our growing, curated community of top women entrepreneurs everyone has much to give … and much to receive. Imagine this: success without tradeoff, guilt, or apology.
Actionable "aha's" game-changing connections life-hacks and new business, at our luxurious business retreats, you manifest more in 4 days than you normally do in 4 months. Rejuvenate your spirit and manifest abundance in ALL areas of your life — wealth, health, happiness, time, creativity, love, opportunity, influence and impact. Then, enjoy support of your sisters and peers in a year-long mastermind.
If you're a successful female founder, apply to join our invite-only, immersive and inspirational community of badass women advancing each other in business and in life.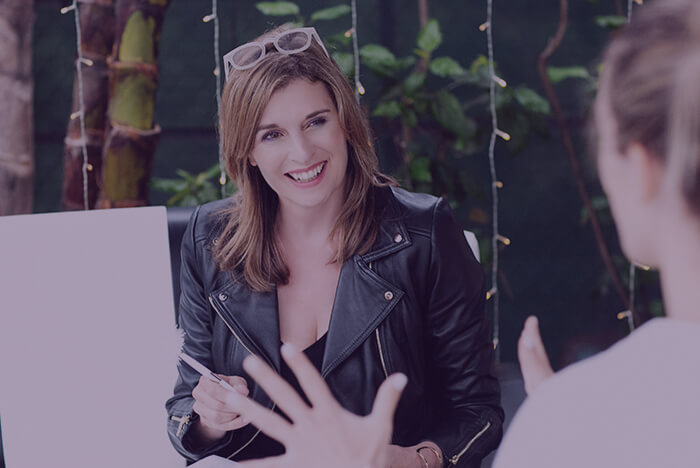 Your business is off to a flying start, and now you dream of soaring higher. You want to catalyze a whole new reality for yourself — one filled to the brim with ease, flow and financial freedom.
Going slow? It isn't for you. You're all about the quantum leaps forward, evolving your consciousness as quickly as you evolve your business. And you know you can't make it happen alone.
For a select, limited number of private coaching and consulting clients, I work one-on-one to accelerate your growth, leverage your genius and speedily scale to 6-, 7- and 8-figure success.
I've "been there, built that", and now I help you do the same. This is where you manifest your magic, make your mark and mastermind your millions with me by your side and the wind beneath your wings.
What people say about Melinda...
"Melinda has created a place for women entrepreneurs to learn and grow together. It can sometimes feel like we are on this journey on our own but that is the furthest thing from the truth. She shows us what is possible and why we should strive to be the best that we can for ourselves, and to create the impact that we were born to make in this world."
Malorie Tadimi, CEO and Founder, Tadimi
"Melinda thinks outside the box, stretches you beyond what you thought you could do, but you know you'll do it because you will not want to disappoint. She's focused and direct. She'll make you get results—if that's what you want. She's skillfully guiding me to launch my magnetic, impactful and profitable podcast so I can take my business to new heights."
Rosie Aiello, National Love Is Kind Day
"Signing up for Wings was the best investment I ever made. Suddenly at "Wings" I could see myself in all the women and I realized I was not alone and the challenges I was facing as a single mom tech entrepreneur were just the same that others have been through before becoming really successful. It gave me the confidence and stamina to carry on and think more strategically so I became more focused and closed a new contract for my business... Thank you Melinda for inspiring and supporting women all over the world."
Milenne Tanganelli, CEO Digital Popups
"Melinda drives the passion, vision, and results. She balances actionable customer intelligence with strategic plans that delivers win-win client solutions. Melinda has an 'Oz Factor': heart, courage, and brains - that equips partners to connect with customers using 21st century tools to drive real, measurable, and pivotal results."
Dave Conley, Entrepreneur and Founder of Limitless
"Melinda combines a deep knowledge of the podcast and content media with a keen sense of the effectiveness and appropriateness of algorithmic methods to classify and interpret the significance of potential formats, content and social media posts. These talents complement her demonstrated abilities to manage the development of information systems to accomplish these tasks. To have all these skills in one person is a rare occurrence in any industry, and game changing in media."
David Lawrence, Data Architect and MDM Specialist at AMAG Pharmaceuticals
"I'm really happy to say that I've worked with Melinda Wittstock on a groundbreaking webinar series to engage organizations and businesses on social media, and how to talk to, educate and bring in the 57 million growing Latinos. And what I would tell you is Melinda is off the chart. She's a visionary, she's passionate, she's positive. And that's despite the challenges that she's had as a human being. She's of such generous spirit for her entrepreneurs, for her clients. But more so for her friends! And that's one of the reasons I'm thrilled to constantly work with her, I find projects where we can collaborate. So I would encourage you to listen to her podcast and follow her blog. That's how you know what's what. If you want to grow, if you want to expand, if you want to be motivated, definitely stay in touch with Melinda!"
Veronica Cool - Cool and Associates
"I have had the great pleasure of knowing Melinda on a personal basis as well as working with her for three years on a number of initiatives, most particularly NewsiT applications to specific demographics such as veterans and military communities. Melinda is outstanding in every sense of the word - a thought leader and energetic contributor to the field of journalism and social media - an innovator and relentless seeker of excellence in people, technology and content - a decision-maker with spot on judgement - a person with great intellectual curiosity, commitment to balance in private and public life and most important of all, an "over the moon" fondness for golden retrievers."
Celia Straus, Director of Communications at Future Life, Inc
"Melinda is a brilliant entrepreneur whose strategic thinking is broad and operational focus very tight. She has brought her considerable experience, insights and talents to bear on several successful start-ups and continues to bring disruptive strategies, technologies and processes to the media and news industries. She sets the course, inspires confidence, pivots quickly and keeps her teams engaged and inspired. In short, Melinda is an expert, fearless leader who is leading the revolution in podcasting and all things content."
Mark A. Irwin, Board of Directors, Maryland Humanities and former VP Discovery Channel
Are you ready to walk away from everything that's holding
you back from your dream life and business?
Inside this Freedom Finder Checklist, you'll discover how to free yourself from the shackles
of endless to-dos and create the time and space to attract more magic, money and miracles.