Evolved Mission: Entrepreneurs Change The World!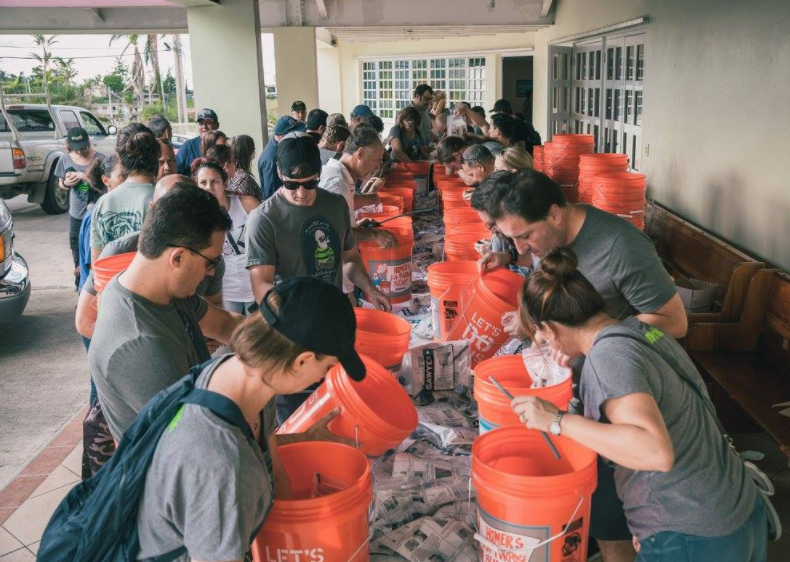 If you are an entrepreneur – or you want to be an entrepreneur – what motivates you? What is your mission?
Is it money?
The desire to be your own boss?
Or is it something bigger – a mission to change the world? A mission of social good?
Most of those who succeed in this challenging business of innovation known as entrepreneurship are driven by a social mission bigger than themselves.
Certainly there are more than enough problems in our world to go solve!
Think about Elon Musk rebuilding Puerto Rico's electrical grid with solar panels, Naveen Jain using artificial intelligence to eliminate disease with his Viome project, Sara Blakely at Spanx supporting female entrepreneurs with her foundation, or the work of Richard Branson in "catalyzing change-makers" among us entrepreneurs with his nonprofit Virgin Unite.
More and more it is becoming clear that evolved enterprise models – that is, business models that make "giving forward" or social impact a central focus of their activities – outperform those that do not. Variously they are more likely to win the growing loyalty of consumers, especially Millennials who tend to purchase based on social good issues, whether diversity on boards, 'clean' supply chain or 'do-good' missions.
And then there is the fact that governments are failing at solving the big issues, from climate change and ocean conservation to education, infrastructure, health and poverty.
I believe entrepreneur and entrepreneurial innovation is our best hope to tackle our most intractable challenges.
In early February I was in the Bahamas with my entrepreneurial group Maverick 1000 as part of an inspiring entrepreneurial collaboration with Beneath The Waves and Oceans Unite to help conserve dying oceans.
I left feeling grateful beyond words, for the enlightened conversations, creative solutions, and game changing experiences: Ever pet a shark? Swim with a shark? Tagged a shark? I never thought I'd snorkel with sharks, and on this trip I learned not only how sharks are vital to maintain the health of our oceans – but how we could apply the best practices of entrepreneurship to conserve oceans with innovative business models to, among other things, remove plastics from the ocean.
I came away thinking about all the ways I will use my businesses to make a measurable and growing impact to solve these challenges.
Next month for instance with the upcoming WINGS Moonshot Summit, I will be offering and matching donations to help Oceans Unite and other folks tackling overfishing, plastics pollution and more.
And on my podcast, I will continue to feature women innovators like Katie Hunt Morr of Virgin Unite about #EvolvedEnterprise and why entrepreneurs are uniquely suited and placed to innovate for social good.
Katie works closely with Sir Richard Branson as director of community at Virgin Unite, where she is catalyzing change by creating a "constellation" of entrepreneurs and innovators together to solve global challenges – from poverty to climate change.
It's an inspiring mission, and one I am personally grateful to be part of via Maverick.
Please listen to Katie's interview, hear all about what she's doing with her own nonprofit Jiamini, and how we can make a difference by supporting girls and women in the developing world.
If you liked this Post...
Then you will love these!