562 Melinda Wittstock: Goodbye 2020
Countdown to Your Intentional Life of Alignment, Purpose and Joy
2020 turned our lives upside down, with the turmoil and tragedy of a global pandemic still raging out of control.
Tomorrow we wake up to a New Year and it's time to face 2021 with an open mind and a positive willingness to embrace change.
One of the best ways to step into alignment with your true purpose in what's sure to be a fast-paced New Year is to reflect on the past year.
Of course there is much we can complain about: From Covid-19 and its mounting death toll of over 1.6 million worldwide and almost 340,000 so far in the U.S, to the continued social and racial injustices that spurred the Black Lives Matter movement, to a bitter election that has left the country more divided than it has been in over a century, 2020 is a year that almost everyone will be happy to let go of.
Now is also a good time to reflect on what you want to leave behind in your own life – perhaps a job, a business or a relationship you no longer love; perhaps a habit, limiting belief or block that's keeping you from living the life you yearn for.
The Pandemic has has shone a bright light on everything that is NOT working in our lives and society as a whole.
For entrepreneurs, it's sparked MASSIVE opportunity: The chance to think differently, innovate new solutions to pressing problems, adapt our working lives to support a more holistic, compassionate, caring, and collaborative approach to all we do – and the chance to reinvent our lives.
Today as we count down to 2021, I share how to leverage these silver linings to set an intentional course for a prosperous, creative, and joyful 2021 – and find happiness from the journey rather than the destination.
If you don't want your resolutions to turn into "mananas", then "if only's", listen to this episode for practical steps to a magical New Year.
The lessons of Coronavirus and how to prosper in fast-changing circumstances
The importance of finding gratitude in 2020's turmoil and tragedy
How to leverage inspired intentions in business and life
How to identify, track, and narrow the 'gaps' in different areas of your life
How to find alignment with your true purpose
How to choose a powerful word as your North Star guide to 2021
How to stay on track on a daily and weekly basis throughout the year towards realizing your 2021 goals
How to work less and achieve more using these methods, avoiding overwhelm, burnout, and rejecting hustle to embrace flow
And much more
Be sure to take some quiet time today to kickstart your year with powerful exercises I outline in this episode.
And join the conversation on Podopolo – available in for free in both the Google and Apple app stores – and unlock special perks including a chance to have a complimentary 15-minute consult with me.
Wishing you, your family, and friends a happy, healthy, and prosperous New Year!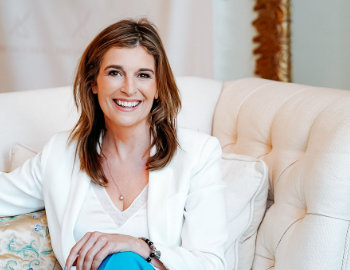 Podopolo – The #1 Social Podcast App + Player
Discover your new favorite podcasts, interact with hosts and each other, and win prizes, freebies, special discounts and more as you share content, put lessons into action in your life, and engage in mission-driven quests to improve the world – all in one mobile app. Download Podopolo right now in the Apple and Google app stores. And if you're a podcaster – join us! Learn more here. https://Podopolo.com
Launch Your Magnetic and Profitable Podcast
If you've been putting off launching your podcast, now is your time. The world needs to hear your expertise and our message right now. Your voice IS your value, and your passport to engage the world in your true purpose and mission. As the Coronavirus Pandemic continues, I'm offering a group Podcast Accelerator at a discount so you can connect deeply with your community and attract and best serve your customers.
Get The 7 Steps to Your Profitable Podcast
Leverage my complimentary 7 Step Guide to engage your tribe with a magnetic podcast that makes you money.
Zero Limits Ventures
How much is your company worth? Want to find out how to boost your valuation? Click here to claim your FREE consult call
If you liked this episode...
Then you will love these!
Michelle Norris
PODCAST #494 Hard to Kill
Angela Henderson
PODCAST #496 The 7 Profit Pillars
Renée Warren
PODCAST #490 A Place of Giving