583 Amanda Ross: Sparking Innovation
How to Build A Referral-Driven Business
If we try to please everyone in business, we often end up pleasing no one. It takes courage to stand out from the crowd.
And if we want to create a memorable and compelling brand we must dare to be different.
Today we talk about why a polarizing brand is helpful in attracting the right customers and repelling the wrong ones, and how to turn your customers into your best sales people.
Amanda Ross is founder and CEO of SparkLab, a creative agency with a focus on product development, planning and branding. Amanda has led an international marketing team with a million dollar budget, she's coached more than 200 entrepreneurs to build strong brands, and designed hundreds of digital and real products (she even made a board game) and says she's has loved "almost" every minute of it.
Why great brands are those that stand out fearlessly and dare to be different
The power of saying no, and why its vital to serve those who are aligned with you, your brand, and your offer
Know your own boundaries, and create a client qualification process
Why it doesn't have to be hard, and how some 'laziness' makes you more productive
Why your brand is in everything you do, say, including your culture, mission, team leadership, and product
Why you need to commit to one thing for a time rather than getting nowhere trying to do it all
What makes a referral-only business great – and how to ask for referrals
And much more!
Join the conversation on Podopolo https://podopolo.com – available in for free in both the Google and Apple app stores – and unlock special perks including a chance to have a complimentary 15-minute podcasting or business growth consult with me.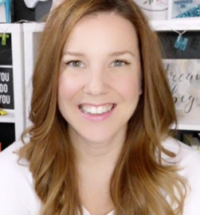 More about Amanda Ross at Sparklabs.com
Amanda Ross is the owner of SparkLab – a creative agency with a focus on product development, planning and branding. She works with female entrepreneurs and small biz owners to strategically design their product and online brand to connect with their audience and grow their piggy bank.
Download Amanda's ebook: Behind The Sparks
Use code: WINGS
Listen to Amanda's podcast Ross Squared
Get the Transcript HERE
Wings of Inspired Business was ranked #8 of Entrepreneur Magazine's Top 20 Business Podcasts for 2020 – and Feedspot's #2 business podcast for women.
Our Sponsors and Special Offers
Podopolo – The #1 Social Podcast App + Player
Discover your new favorite podcasts, interact with hosts and each other, and win prizes, freebies, special discounts and more as you share content, put lessons into action in your life, and engage in mission-driven quests to improve the world – all in one mobile app. Download Podopolo right now in the Apple and Google app stores. And if you're a podcaster – join us! Learn more here.
Launch Your Magnetic and Profitable Podcast
If you've been putting off launching your podcast, now is your time. The world needs to hear your expertise and our message right now. Your voice IS your value, and your passport to engage the world in your true purpose and mission. As the Coronavirus Pandemic continues, I'm offering a group Podcast Accelerator at a discount so you can connect deeply with your community and attract and best serve your customers.
Get The 7 Steps to Your Profitable Podcast
Leverage my complimentary 7 Step Guide to engage your tribe with a magnetic podcast that makes you money.
Zero Limits Ventures
How much is your company worth? Want to find out how to boost your valuation? Claim your FREE consult call with Steve Little, who's built and sold 6 of his own companies for 9-figure exits and helps other founders get a 5X to 10X multiple on their the sale of their business.
If you liked this episode...
Then you will love these!
Michelle Norris
PODCAST #494 Hard to Kill
Angela Henderson
PODCAST #496 The 7 Profit Pillars
Renée Warren
PODCAST #490 A Place of Giving