Anna DiGilio: Classroom to Boardroom
Lesson Plans for Virtual Education During Coronavirus
What prompts a classroom teacher of 7-year-olds to take the leap into entrepreneurship after 23 years of teaching to build and scale a fast-growing EdTech business during a pandemic?
Anna DiGilio has built a 7-figure virtual education company called Guided Readers featured in Forbes Magazine.
Moonlighting with twins and a full-time teaching job, Anna soon saw she had a potentially big business in online lesson plans, and now Guided Readers is revolutionizing virtual and online learning as a fast-scaling
Anna could not have predicted the pandemic, and the escalating demand from teachers, school systems and now parents for her learning materials. She hit the million dollar mark, and is now taking her company to a whole new level, while running a second business called Grasp Your Goals, coaches other business owners how to grow and scale their business online.
How to grow a company organically without any investment to 7-figures
Why having a recurring revenue model is key to your success
How to monetize your expertise with online courses
The biggest benefits and dangers of relying on a third-party platforms to grow your online education business
The secrets of scaling and why every "new level is the new devil"
Lessons parents can learn about how to engage their children in reading and more during the Coronavirus pandemic
And much more!
Join the conversation on Podopolo https://podopolo.com – available in for free in both the Google and Apple app stores – and unlock special perks including a chance to have a complimentary 15-minute consult with Wings host and serial entrepreneur Melinda Wittstock.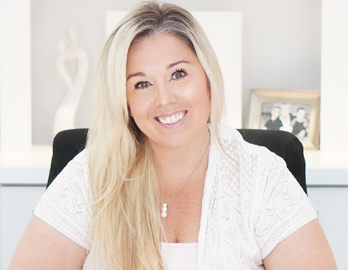 More about Anna DiGilio at Guided Readers
Anna DiGilio taught 7-year-olds for the past 23 years before building a 7-figure virtual education company featured in Forbes Magazine. Anna is scaling fast in the Coronavirus Pandemic as the CEO of Guided Readers, and now also coaches other business owners to grasp their goals by educating and guiding them in how to grow and scale their business online.
Get the Transcript HERE
Wings of Inspired Business was ranked #8 of Entrepreneur Magazine's Top 20 Business Podcasts for 2020 – and Feedspot's #2 business podcast for women.
Our Sponsors and Special Offers
Podopolo – The #1 Social Podcast App + Player
Discover your new favorite podcasts, interact with hosts and each other, and win prizes, freebies, special discounts and more as you share content, put lessons into action in your life, and engage in mission-driven quests to improve the world – all in one mobile app. Download Podopolo right now in the Apple and Google app stores. And if you're a podcaster – join us! Learn more here.
Launch Your Magnetic and Profitable Podcast
If you've been putting off launching your podcast, now is your time. The world needs to hear your expertise and our message right now. Your voice IS your value.  I believe your voice is your passport to engage the world in your true purpose and mission, and so during the Coronavirus I am offering a group Podcast Intensive and I'm cutting my rates so you can use this time of "physical distancing" to connect deeply with your community and attract and best serve your customers.
Get The 7 Steps to Your Profitable Podcast
Is this the year you finally launch that podcast of yours? I believe your voice IS your value.  I believe your voice is your passport to engage the world in your true purpose and mission, and that when you do leverage your voice as a podcaster miracles manifest for you and your business and the impact you want to have in the world. That's why I'm sharing with you my complimentary 7 Step Guide to engaging your tribe with a magnetic podcast that makes you money. Sound good? Go to wingspodcast.com/liftoff.
Zero Limits Ventures
How much is your company worth? Want to find out how to boost your valuation? Click here to claim your FREE consult call
If you liked this episode...
Then you will love these!
Michelle Norris
PODCAST #494 Hard to Kill
Angela Henderson
PODCAST #496 The 7 Profit Pillars
Renée Warren
PODCAST #490 A Place of Giving