622 Aurora Winter: The Science of Storytelling
How to Cut Through the Information Overload and Deliver Your Message to Your Audience
Storytelling is the DNA of humanity's expertise and wisdom. When you listen to a story or watch it on video, it can engage your whole being.
Yet a lot of entrepreneurs truly struggle to share their stories in a way that makes them stand out and reach the people who need to hear them.
On Wings today we learn about the science behind storytelling, and how to cut through the information overload – or "infobesity" – to deliver your message to your audience in a way that resonates with them.
Aurora Winter left her lucrative career as a TV executive decades ago to become a full-time author, trainer, and entrepreneur. Using storytelling for business, she created a life of freedom, creativity, and contribution. She helps her clients turn their words into wealth, wisdom, and wonder. Now, she would like to help you.
Aurora's clients win hearts and minds with their communication skills. They have started new chapters, escaped 9 to 5, and made a difference. They have written bestselling books, given TEDx talks, appeared on TV, raised venture capital, and won awards. Why not you?
The science behind storytelling
The three scientific elements to communication
How to cut through the information overload and deliver your message to your audience
Why "If you build it, they will come" is a MYTH
7 different ways you can make money by creating books
3 things you can do in less than 15 minutes that will transform your life
And much more!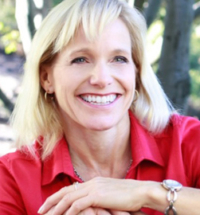 More about Aurora at Thought Leader Launch
Aurora Winters is a bestselling author, winning awards such as the International Impact Book Award, and Literary Titan Award. Aurora combines the best of Silicon Valley with the best of Hollywood. Using her expertise in film and neuroscience, she helps people tell memorable stories that build brands, books, and businesses.
Check out Aurora's books:
Grab our free gifts at Thought Leader Launch
Get the Transcript HERE
Wings of Inspired Business was ranked #8 of Entrepreneur Magazine's Top 20 Business Podcasts for 2020 – and Feedspot's #2 business podcast for women.
Our Sponsors and Special Offers
Podopolo – The #1 Social Podcast App + Player
Discover your new favorite podcasts, interact with hosts and each other, and win prizes, freebies, special discounts and more as you share content, put lessons into action in your life, and engage in mission-driven quests to improve the world – all in one mobile app. Download Podopolo right now in the Apple and Google app stores. And if you're a podcaster – join us! Learn more here.
Launch Your Magnetic and Profitable Podcast
If you've been putting off launching your podcast, now is your time. The world needs to hear your expertise and our message right now. Your voice IS your value, and your passport to engage the world in your true purpose and mission. As the Coronavirus Pandemic continues, I'm offering a group Podcast Accelerator at a discount so you can connect deeply with your community and attract and best serve your customers.
Get The 7 Steps to Your Profitable Podcast
Leverage my complimentary 7 Step Guide to engage your tribe with a magnetic podcast that makes you money.
Zero Limits Ventures
How much is your company worth? Want to find out how to boost your valuation? Claim your FREE consult call with Steve Little, who's built and sold 6 of his own companies for 9-figure exits and helps other founders get a 5X to 10X multiple on their the sale of their business.
If you liked this episode...
Then you will love these!
Michelle Norris
PODCAST #494 Hard to Kill
Angela Henderson
PODCAST #496 The 7 Profit Pillars
Renée Warren
PODCAST #490 A Place of Giving