634 Deborah Peters: Unconditional Self-Love
How To Play Bigger By Doing Less – Not More
It's a little counter intuitive for many people to understand that wealth and success is not about hard work.
Sure, it takes time and effort to master anything, yet the success of your dreams requires the kind of inspired action that comes from looking deep within to find alignment with your true self. 
Here on Wings, we talk a lot about why business is an inner game, that our success (or not) is dictated by what we think deep down about ourselves, about money, and about the world. Not one successful founder and CEO has come on this podcast – out of more than 600 interviews – without saying their success came from mastering their mindset and overcoming buried subconscious beliefs. I know that's true of me too as I've built 5 successful businesses over the years.
Deborah Peters is an International Business Coach and the Founder of Neuro Engineering Institute, a consulting company that transforms business owners from all that hustle and grind to inspired ease and flow – and resourceful creative thinking – with a results-driven system to dissolve limiting beliefs and blocks that derail achievement.
She says she herself has always been her "biggest hurdle" and as she's mastered her inner being with what she calls unconditional self-love, her life became fulfilling, secure, easy and inspiring. Deborah shares today how she's built a unique process that helps entrepreneurs and business owners shift their inner mindset so they can move towards highly leveraged inspired action – you know, focusing on the one thing that will bring a multiplicity of desired results, or the secret of doing less to achieve more.
Today we talk about self-love, how to find it, practice it, embrace it, and much more including how to overcome your money blocks.
Why unconditional self-love is the fastest path to success
The tools you need to navigate the sharp turns in your business 
How to overcome limiting beliefs and blocks that stand in the way of truly inspired action
Why 'hustle and grind' is not the answer
The mindset patterning tools to shift into thriving
Money and how to move from scarcity and lack to abundance
Laptop living, and how unlocking new ideas, adventures, and experiences can inspire a new way of working and living to eliminate poverty
How to 'play bigger' by doing less, not more
And much more!
More about Deborah Peters at neimind.com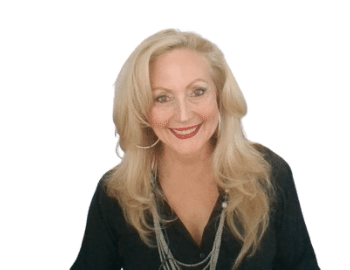 More about Deborah Peters at Neuro Engineering Institute
Deborah Peters, international business coach, and mindset expert, is the Founder of the Neuro Engineering Institute, helping entrepreneurs and business owners transcend the hustle and grind to creating more value and wealth with less effort consistently. 
Register Here for Deborah's Course: Discover How to Create Your Success In 7 Simple Steps
Our Sponsors and Special Offers
Podopolo – Almost 4 Million Podcasts, Personalized for You
Discover your new favorite podcasts, interact with hosts and each other, and win prizes, freebies, special discounts and more as you share content, put lessons into action in your life, and engage in mission-driven quests to improve the world – all in one mobile app. Get on the waitlist now! And if you're a podcaster – join us! Learn more here.
Grab Your Wings! Don't Miss the Top Retreat for Women Entrepreneurs
#LiftAsWeClimb … is More Than Words. It's Revenue and Profit. When our curated community of women entrepreneurs joined together for the Wings  Retreat in 2019, magic happened. Together we've exchanged more than $500,000 of new business between us. Yes, women succeed when we take meaningful action to support one another: promote each other, buy from each other, mentor each other, invest in each other. So join us at our 5-star luxury retreat destination in Costa Rica this October 20-24 so you can step into a world where women in business genuinely #LiftAsWeClimb. Learn more at wingsexperiences.com/apply – and expect magic.
Launch Your Magnetic and Profitable Podcast
If you've been putting off launching your podcast, now is your time. The world needs to hear your expertise and our message right now. Your voice IS your value, and your passport to engage the world in your true purpose and mission. I'm offering a group Podcast Accelerator at a discount so you can connect deeply with your community and attract and best serve your customers.
Get The 7 Steps to Your Profitable Podcast
Leverage my complimentary 7 Step Guide to engage your tribe with a magnetic podcast that makes you money.
Zero Limits Ventures
How much is your company worth? Want to find out how to boost your valuation? Claim your FREE consult call with Steve Little, who's built and sold 6 of his own companies for 9-figure exits and helps other founders get a 5X to 10X multiple on the sale of their business.
If you liked this episode...
Then you will love these!
Michelle Norris
PODCAST #494 Hard to Kill
Angela Henderson
PODCAST #496 The 7 Profit Pillars
Renée Warren
PODCAST #490 A Place of Giving