761 Denise Gosnell: Grow by Subtraction
How to Achieve More by Doing Less
You know how when you get ready to go on vacation, you often get a month's work done in the couple of days before you leave?
It's a state of peak productivity because the time crunch is forcing you to focus on what really matters and either eliminate or delegate the rest.
Most entrepreneurs can feel as though they're running faster and faster towards a destination that seems just as far away as it always was, bought into the 'hustle and grind' theory we get more of everything we want when we work harder.
What if the opposite were true? What if 'having it all' doesn't mean 'doing it all'? Imagine a life where you have ample time for all the people in your life, all the things you like to do – other than building your business? What if you grew your business faster by only working three days a week?
Today we talk about the "vacation effect" and how to grow your business by subtraction with Denise Gosnell, an inspiring 7-figure entrepreneur who runs 3 companies in 3 different industries and works an average of just 3 days per week.
Denise is a business strategist, attorney, real estate investor, and creator of The Vacation Effect®, a coaching and training company that helps busy entrepreneurs create a freedom lifestyle without sacrificing business growth. Denise has a new must-read book out this week called The Vacation Effect for Entrepreneurs: Grow Your Business Even Faster by Working Less and Having More Fun.
A classic over achiever who once worked as much as 80 hours a week, whether earning her bachelor's degree with summa cum laude honors and Doctor of Jurisprudence while working a full-time job or burning the midnight oil as a software developer and then forming her own law firm, Denise shares how watching her house burn to the ground was the moment she realized what really mattered. She set about changing her life and making it her mission to help herself and others create a business and life they love without sacrificing their income.
How to grow your business faster with the 'Subtraction Method'
How to prioritize high leverage "CEO work" that creates the biggest impacts with the least work
Why "hustle and grind" is not the answer
How to price on value not your time
How to create "Freedom Days"
How to make today the day you want tomorrow to be
And much more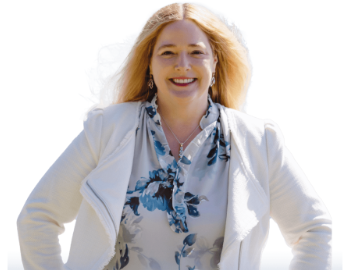 Be sure to join the conversation with Denise and me over on the interactive podcast app Podopolo, where you can share your perspectives and she'll take your questions. Download Podopolo  follow Wings of Inspired Business, and invite your friends.
More about Denise at Denise Gosnell
Denise Gosnell is a business strategist, attorney, #1 bestselling author, and investor. Author of the new book The Vacation Effect for Entrepreneurs: Grow Your Business Even Faster by Working Less and Having More Fun, Denise owns and operates three companies by working an average of three days per week and generates seven figures each year. Founder of The Vacation Effect and the Grow by Subtraction Accelerator, she is a trusted advisor to many of the world's top entrepreneurs and has spoken on stages in eight different countries.
Get Denise's new book "The Vacation Effect for Entrepreneurs: Grow Your Business Even Faster by Working Less and Having More Fun".
Get a free Grow by Subtraction Roadmap consultation session to learn how to free 10-20+ hours per week
Make sure you mention the WINGS podcast in your Grow by Subtraction Roadmap session to receive a copy of Denise's Daily Freedom Planner that she offered as a bonus in the episode.
Get a 10% discount on the Grow by Subtraction Accelerator by using the promo code WINGS.
Get the Transcript HERE
Our Sponsors and Special Offers
Podopolo: The Podcast App Where You Get Prizes – Just for Listening
Discover the perfect podcasts for you and your friends curated automatically to surface what you love from 5 million titles across all genres on the interactive podcasting app that makes listening social and personalized – and profitable for creators. Download now – it's free!  And sign up for our Contest to make a difference in the world and win prizes – just by listening.
Podcasters: Who Wants to Earn $2 for Every Listener?
When you invite your listeners to listen and engage with you and your show on the interactive podcasting app Podopolo, you get paid up to $2 for every fan you bring. Become a Podopolo Ambassador now and start monetizing your podcast.
Launch Your Magnetic and Profitable Podcast
If you've been putting off launching your podcast, now is your time. Your voice IS your value, and your passport to engage the world in your true purpose and mission. I'm offering a group Podcast Accelerator so you can connect deeply with your community and attract and best serve your customers.
Get The 7 Steps to Your Profitable Podcast
Leverage my complimentary 7 Step Guide to engage your tribe with a magnetic podcast that makes you money.
Zero Limits Ventures
How much is your company worth? Want to find out how to boost your valuation? Claim your FREE consult call with Steve Little, who's built and sold 6 of his own companies for 9-figure exits and helps other founders get a 5X to 10X multiple on the sale of their business. 
If you liked this episode...
Then you will love these!
Michelle Norris
PODCAST #494 Hard to Kill
Angela Henderson
PODCAST #496 The 7 Profit Pillars
Renée Warren
PODCAST #490 A Place of Giving