503 Diane Halfman: Seek Power Always
How Women Can Find their Power Within
What does it mean to be fully empowered? How would your life change if you had full power over your destiny – you were completely free to make your deepest desired wishes come true, without guilt, tradeoff or apology?
All too often women make "compromise" choices to put the needs of others first – and give away their power in the process.
What would it look like if we lived by the mantra "Seek Power Always"?
Diane Halfman is living the SPALife, and no, it's not (only) about self-care and spa pampering. SPA stands for "Seek Power Always", and Diane is an Empowerment Expert who helps women move from emergency … to emergence.
Today she shares how her survival instincts from her work as an undercover prostitute with the San Diego police department enables her to empower other women to make good decisions and feel safer in the world. Diane understands fear and survival instincts—she lived them, and knows what it takes to find your grit, perseverance and power to push through any challenge – even Coronavirus. With a Masters in Human Resources Management and Certification as a Life Coach, Diane founded her company  SPAlife, an acronym for Seek Power Always. Her podcast, "Live Your SPAlife" is a call to action for all women to define and create the life they truly want.
The ways women tend to give their power away
What it means to live a SPALife
Why our power is within us
How Coronavirus is a moment to look within for reset and alignment
How to use the time to get closer to clients and customers
How to stay in positivity and gratitude
What it was like working as an undercover cop and how she learned to cope with constant danger\
And much more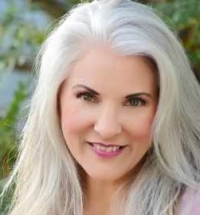 More about Diane Halfman at Diane Halfman
Diane Halfman is a former undercover cop for the San Diego Police department tasked with infiltrating gangs and prostitutes, busting John's, and cleaning up the streets. An empowerment expert and Founder of SPALife, Diane consults and delivers workshops and seminars dedicated to helping overwhelmed women entrepreneurs move from a life of emergency to emergence. Diane possesses a unique set of skills and life experiences that allow her to coach, guide and demonstrate the very techniques she used to RESET her own life and those of countless others.
Grab Diane's 5 Moves to Reset your Power here.
Listen to Diane Halfman on her podcast at SpaLifePodcast
Join Diane Halfman's Facebook group here.
Get the Transcript HERE
Wings of Inspired Business was ranked #8 of Entrepreneur Magazine's Top 20 Business Podcasts for 2020 – and Feedspot's #2 business podcast for women.
Our Sponsors and Special Offers
Podopolo – Dynamic Interactive Podcasting
Discover your new favorite podcasts, interact with hosts and each other, and win prizes, freebies, special discounts and more as you share content, put lessons into action in your life, and engage in mission-driven quests to improve the world – all in one mobile app. Download Podopolo right now in the Apple and Google app stores.  We'd love it if you checked out our beta. And if you're a podcaster – join us! You can learn more here.
Launch Your Magnetic and Profitable Podcast
If you've been putting off launching your podcast, now is your time. The world needs to hear your expertise and our message right now. Your voice IS your value.  I believe your voice is your passport to engage the world in your true purpose and mission, and so during the Coronavirus I am offering a group Podcast Intensive and I'm cutting my rates so you can use this time of "physical distancing" to connect deeply with your community and attract and best serve your customers.
Get The 7 Steps to Your Profitable Podcast
Is this the year you finally launch that podcast of yours? I believe your voice IS your value.  I believe your voice is your passport to engage the world in your true purpose and mission, and that when you do leverage your voice as a podcaster miracles manifest for you and your business and the impact you want to have in the world. That's why I'm sharing with you my complimentary 7 Step Guide to engaging your tribe with a magnetic podcast that makes you money. Sound good? Go to wingspodcast.com/liftoff.
Zero Limits Ventures
How much is your company worth? Want to find out how to boost your valuation? Click here to claim your FREE consult call
If you liked this episode...
Then you will love these!
Michelle Norris
PODCAST #494 Hard to Kill
Angela Henderson
PODCAST #496 The 7 Profit Pillars
Renée Warren
PODCAST #490 A Place of Giving