653 Gemma Bonham-Carter:
We've all seen the Instagram photos of entrepreneurs standing next to a Lamborghini or in a luxurious home or resort with a message like, you too, can be like me, as they share about their million dollar launch. What they may not tell you is that they rented the Lambo or the surroundings for the photo shoot, and it cost them $999 thousand dollars and change to make $1million. My guest today – Gemma Bonham-Carter – is all about helping coaches and experts create profitable courses that get real results, and today she shares her methodology.
MELINDA
Hi, I'm Melinda Wittstock, and welcome to Wings of Inspired Business. Here on Wings we share the inspiring entrepreneurial journeys, epiphanies, and practical advice from successful female founders, including all I've learned as a 5 time serial entrepreneur … so you have everything you need at your fingertips to build the business and life of your dreams.
Today we dig deep into the online course world with Gemma Bonham-Carter, an e-learning strategist and digital marketer who has helped over 5,000 entrepreneurs and hundreds of students through launching and scaling their businesses.
Gemma will be here in a minute, and first:
If you love podcasts, and wish you had a podcast concierge who knows what you love, serving you with the exact right new listens for your interests and tastes, then check out Podopolo. It's the new app that makes listening personalized and social – with 4.5 million audio and video podcasts at your fingertips with an easy way to share and discuss with friends. Listen to Wings on Podopolo, connect with me there, and if you have a podcast, claim it for free to grow your reach and your revenue. That's Podopolo – free to download in either app store.
The global market for E-Learning grew to $250 billion dollars last year as the covid pandemic raged, and its growth is not slowing down – projected to reach $458 billion by 2026.  That spells opportunity for anyone with a special skill or expertise they wish to share, or for coaches who want to scale their 1-on-1 efforts with an online course.
So how to get started, and how to succeed?
Gemma Bonham-Carter is an online course strategist and digital marketer who has helped over 5,000 entrepreneurs and hundreds of students launch and scale their businesses. Gemma focuses on helping her clients build scalable, sustainable digital businesses with a long-term vision and effective strategies that don't rely on traditional working hours or social media fame.
She's got two signature programs, Course Creator School and The Passive Project, and today she shares the biggest mistakes many e-course creators make – and how to avoid them.
It comes down to having a differentiated solution that meets a clear and pressing consumer need – and she shares today why many budding entrepreneurs focus too early on all the marketing before testing out their solution "live" with a small group and learning from the interaction with those first customers. Once the course is getting results, then comes the time to double down on marketing so that you can scale to the point where you are literally making money as you sleep.
Gemma's online career started with a creative side gig, a DIY home decor blog, which she monetized, spoke about at a number of conferences, and was featured in many of Canada's top publications, including a 6-part series in The Globe & Mail. Now, in addition to her courses, which focus on creating a business that supports the lifestyle you want as well as supporting causes you care about, Gemma also hosts her own YouTube channel and podcast, The Passive Project, which pulls back the curtain about what it takes to create, launch, and grow a successful digital product business.
Today you'll hear all about how to prove your concept, build your personal brand organically, what tools and software to use, and much more.
So let's put on our wings with the inspiring Gemma Bonham-Carter.
Melinda Wittstock:
Gemma, welcome to Wings.
Gemma Bonham-Carter:
Thank you so much for having me, Melinda. I'm excited to be here.
Melinda Wittstock:
Yeah, me too, Gemma. Because we see all these online courses that we sign up for, we see all kinds of entrepreneurs on Facebook talking about their million dollar launch and makes it look really easy, but we know it's really not.
Gemma Bonham-Carter:
There's a lot more that goes into it than often those sort of clickbait style ads will have us believe.
Melinda Wittstock:
Right. What do you think is the biggest stumbling block to success? Because, of course, there's lots of moving pieces in this, so we could kind of break it down, but where do most people falter?
Gemma Bonham-Carter:
I think there's a few things. So one of the pieces is really around having a really good understanding of the problem that you are solving for people. Because I think often folks will think like, oh, I know how to do X or I can teach on Y, and I'll just put it together as a compilation of videos and call it a course. But an online course is really only going to get that traction and be really successful if it's actively solving a problem for people that they genuinely want to solve and are willing to pay to solve. So that's number one. And then number two is really understanding what's your competitive advantage. Maybe you're in an industry where you have a ton of competition and a lot of the same messages out there. And so what is going to make you stand out among the sea of others in your industry? And what is that sort of unique selling proposition that you can create with your course and stand out?
Melinda Wittstock:
It's true on all products and services. It has to have a unique differentiation and it has to solve a real problem. So do a lot of people come to you with this… They have expertise that they've built up over time, so they know what they're doing, but they just don't know how to sell themselves. Is that basically the problem?
Gemma Bonham-Carter:
Often, it really can be. You're bang on there. So in my opinion, to really build a successful online course based business, you are developing a personal brand. And that part of it can be where a lot of people stumble and they don't really have the clarity around what their brand is, what they stand for, those messages that they're really trying to convey to that audience. And so that is a lot of the work, is really understanding those things. And that can often be what pulls in your ideal student community, because nobody is going to have the same story as you or background as you or experience as you. So leaning into those things really is incredibly important in how you can differentiate yourself.
Melinda Wittstock:
So assuming that you've got all that, you know what your unique differentiation is, you are solving a real world problem, which presumably, hopefully, you've validated in some other way. What are some of the challenges there? Because just even finding a great copywriter or learning copywriting or how funnels work or the psychology of that and getting the ad piece, there's all these other pieces, right?
Gemma Bonham-Carter:
Oh my goodness. There are so many moving parts. You're right.
Melinda Wittstock:
So let's walk through all of those, right? So you have a problem you're solving, you have a differentiated solution, you've validated that in some way or another and it's time to go and set up your funnels, set up all your marketing, all that stuff.
Gemma Bonham-Carter:
Yeah. I mean, the most basic thing is really understanding how to cultivate great traffic because, I mean, it's not easy to put up an ad, but that can be almost like a quick fix, but often it's much more challenging to get the right people. And if you deeply understand how to get yourself out there and create a community of the right kind of audience organically, it becomes so much easier when you do want to move, let's say, into paid marketing and paid ads. So if you can leverage whether it's a social media platform or getting yourself some visibility opportunities on podcasts like what we're doing right now, or guest expert interviews for other people's communities or things like that, to really learn how to craft your message and create that audience, I think that's a really important skill that often we need to work on.
And then the pieces in there, like how to write great copy or how to design a great sales page or how to build out a funnel, a lot of those things are necessary, but I often have my students really just work… If you can create that engaged community, you can put a sales page in a Google Doc. We've had it happen. It's like on a Google Doc. And as long as you're sharing the right kind of messages and have a great looking product, all that other stuff like the bells and whistles aren't needed at first. So you can run with filling a founding group, let's say, in your program. And I really love to encourage people to run it almost like a live program the first time, let's say at six weeks or eight weeks or something like that, where you're sure you can drip out the content.
Some of it can be prerecorded, but I also want you in there and engaging with your students. And maybe it's providing some coaching calls and really understanding how they go through the program, because you'll be able to then whether it's make updates or tweaks or really put it together as this incredible package, but also really understand who those ideal students are. So all of it really comes back to that messaging and being able to understand then exactly who is that perfect fit person, and then getting yourself in front of them. So I don't know if I answered your question exactly there, but I think some of those pieces are hugely important.
Melinda Wittstock:
So yeah, that all makes a lot of sense because you're really learning about your customer. And I liked what you said about not putting too much in front of just getting out there and validating it. I've seen a lot of people spend a lot of time and money signing up for all the different services, all the different things. Getting their marketing, doing paid ads, doing all these sorts of things before they know that people actually want to go through their program or before people have gone through their program. A lot of planning for the sale rather than sale.
Gemma Bonham-Carter:
Yes, exactly. It's interesting. The students and clients that I work with, we do the exact opposite. And I think people come into my program and that's what they want to get to, right? They want to design the sales page and they want to put together a launch strategy and kind of get to all that stuff straight away. But you're bang on, we do it the opposite way, which is where we come up with a great offer and we put it out there. But by running it in this more live kind of way really allows us to properly validate it in the marketplace, and then we can layer on those strategies.
Then, sure, let's go build a funnel for this program and attract in leads daily with paid marketing. And let's do all of those things, but let's do them in the right order so we're not wasting time. We're not wasting money. I'm a really big believer in that. And a lot of my students and clients come to me with a great idea and skills and expertise and a story to share, but not necessarily a huge marketing budget. So we're really crafting incredible businesses, but in a really sort of smart kind of way where we're not putting a lot of sort of money out on the line.
Melinda Wittstock:
And I think what I like about that approach as well is two things, really. As you go through this course kind of live with your folks, you're seeing the results people are having or not having-
Gemma Bonham-Carter:
Absolutely.
Melinda Wittstock:
… or when attention wanes or… Because so many courses that people sign up for, they never finish.
Gemma Bonham-Carter:
Oh, it's such a tragedy.
Melinda Wittstock:
Right? And so to really get close with your customers and co-create with your customers, and I think it's not just for online e-course businesses, it's for all businesses. The closer you can get to your customers, obviously, the more success you're going to have. So say you go through this live program just kind of very basic, but you're really kind of interacting with your clients. You're making those people feel really special. You're a lot more hands-on than ultimately you will be when you scale something like this. You're also getting the validation from those people. They're going to be your best salespeople in a way with their testimonials and whatnot, especially if you can show, okay, this person took this course, and this was the before, and this was the after.
Gemma Bonham-Carter:
Exactly. I mean, aren't those stories so powerful? Right? For me, if I'm looking at purchasing any kind of program, that's the section I'm going to first. I want to see that it's worked for other people. I want to see that there are other folks in my similar kind of situation who got success. I mean, if we think about online shopping, we probably all scroll straight to the reviews section before we buy that… I'm in the market for a weighted blanket. Don't tell my husband, but I'm going to buy him one as a gift. And I was looking at all kinds of weighted blankets online. And, of course, I'm going straight to the review section.
So if you can collect this incredible bank of testimonials and case studies and stories of your students who've had really interesting success in your program, holy smokes, that's just going to make it so much easier to sell the next time you launch it. Or as you go with sort of an evergreen funnel or anything like that, you're going to start to see that momentum really pick up. And those people, to your point, really do become your word of mouth kind of marketing star students.
Melinda Wittstock:
So you mentioned a little while before, too, it makes sense to have a personal brand and have some sort of organic community built up ahead of launching any particular offer. That's a time consuming process.
Gemma Bonham-Carter:
It is.
Melinda Wittstock:
And so how long does it usually take people to do that kind of legwork, I guess, as they're really thinking out their course and getting to this baby step stage of doing it live, as you say?
Gemma Bonham-Carter:
Yeah. Great question. So it's not that I'm against doing paid ads from the beginning, but I think learning how to run successful paid ads is kind of a whole subject in and of itself, which can take a lot of time to learn. And so typically, what I find is a lot of the students that I work with, they are delivering probably like one to one type of services in their business. So whether those are done for you offers or some sort of coaching or consulting, and they're now transitioning to the one to many style of offer. So often they have already started to grow some kind of audience or community around sort of the foundational business that they got started with. And so some of the pieces are there, but my kind of benchmark for when you're ready to actually put your course out to market tends to be when you've hit that 200 plus email subscribers number.
And so we're big on email marketing over here and really trying to encourage our clients to build email lists because we find that they can higher than any social media platform or anything like that. So whether you use a social media platform or go on kind of like a visibility campaign, as long as you can get to that number, which, actually, it doesn't have to take a terribly long time if you are ready to kind of roll up your sleeves and really hit the ground running. Once you've hit that number, then we can sort of have that successful founding program launch. And then from there, the sky is the limit. I mean, you can really scale from that point on.
Melinda Wittstock:
Right. It's interesting what you say about email because a lot of people think email is kind of dead, because the open rates aren't exactly huge. So you get into all this stuff about, okay, how to make sure your emails get opened. They don't end up in the spam folder or they don't…
Gemma Bonham-Carter:
Yeah, absolutely. And there are things that we can do to be more successful in our email marketing efforts. But even with those challenges, email continues to be an easier way to get in touch with those ideals, potential students or leads than, let's say, a social media platform that's only going to show 5% of your audience your content, right?
Melinda Wittstock:
Ah, yeah. That's the other thing because I think people go on social media and think everybody's going to see this, and hardly anyone does because they-
Gemma Bonham-Carter:
Well, that's right.
Melinda Wittstock:
… constrain it. Especially if it's organic, it's constrained because they're advertising platforms. They want you to spend money. They want you to-
Gemma Bonham-Carter:
Exactly. Yeah. I really decided when I was starting in this iteration of my business is selling courses. I put all of my focus on the email marketing piece. If you looked at my really lackluster social media profiles, you would've had no idea that I had five times the number of email subscribers on my list as my social media following, or that I'd already cracked that six figure mark in those early years. When you looked at my social profile, you would have never have in a million years guessed that I would have had that kind of success already, so… And even still, I'm approaching a million dollar a year, and I don't know that you would guess that from my current social media following either. I'm definitely not this sort of social media celebrity. And I think that's one of the things that people need to understand, is that you really don't have to be, to be successful with this kind of model of business.
Melinda Wittstock:
Because a lot of people spend a lot of time. It's really time consuming on social media, especially trying to be relevant on a bunch of different social media platforms. It's so time consuming and it doesn't necessarily get you where you need to be at all. It's just a time sink.
Gemma Bonham-Carter:
Yeah, exactly. I think best to really… Especially when you're starting out, choose one platform or mode of content delivery where you enjoy showing up, you enjoy creating content for that platform. And you know your ideal customer also consumes content on that platform. So maybe that is Instagram, or maybe it's having a podcast, or maybe it's creating a YouTube channel. And just do one. And do one really successfully. Get it rocking and rolling, and then layer others in as you're able to hire some help or grow a team and that type of thing.
Melinda Wittstock:
Going back to the actual course itself, what are some of the things people can do to make sure that people actually complete their courses?
Gemma Bonham-Carter:
Good question.
Melinda Wittstock:
Yeah, because with low completion rates, it's kind of… I don't know, you're not getting results for people.
Gemma Bonham-Carter:
Absolutely. There's a few things that we can do here. I think anywhere you can gamify the experience, that's really powerful. So I've seen all kinds of different things. It could be that the next lesson or the next set of modules or whatever only unlocks once you complete the thing before it, or maybe there's some sort of prize if you complete this element and then submit it to the course founder or creator. You unlock a little extra something. I know one of my clients was doing… I think it was even a $5 Starbucks Card, like have a coffee on me once you've done this thing. Because she knew that if they took action on that thing, the likelihood of them continuing on with her program and having some success was much greater, right? So she really wanted to incentivize that.
So I think anywhere you can gamify it and make it fun that way. It's sort of like playing a video game, right? We feel incentivized to get to the next level or win those points or whatever that looks like. I think that can be one way. Any program that has a coaching element to it where you're actually getting to communicate with the students, whether that's on a Zoom call or maybe you have office hours inside of a Facebook group or anything like that. It's tons of platforms now you can use for creating community even outside of Facebook. Sometimes it's just a matter of needing to be a cheerleader for your students. They might have started to go through some stuff and then they're starting to feel overwhelmed, right?
But if you can get them to come to that coaching call and you can kind of breathe new life into them or get them excited about the topic again, or they see other students having success, those can be things that really engage people back into the program and give them that confidence boost to keep going. So I think using kind of a mixture of those types of things and making… The other thing is making your course as dynamic as possible. So I really don't like it when people create programs that are just either all video lessons or all long form written kind of stuff. Remember that everyone learns differently. And so some people are going to love video content.
Others might love to have a podcast sort of audio version of your program, whereas there are definitely going to be those who really enjoy reading and may be having workbooks to fill out because they enjoy kind of writing as they're processing the information. So if you can create a program that's really dynamic in that way, it might not mean that every single person watched every single video. But if they took the audio components or if they went and did the reading style components, they've still actually completed the course and, hopefully, gotten those results or that success or that after state that you were hoping to achieve for them. Does that make sense?
Melinda Wittstock:
Yeah, completely. It does. What are some of the go-to platforms you use for this sort of stuff? Of course, there's Coursera, there's all these different places, but what tends to work for people, especially if they're starting out at the beginning?
Gemma Bonham-Carter:
Yeah. There are so many. And I feel like there's a new platform popping up every day, it feels like. In my opinion, there's not just one platform that's the one and only go-to, because I think that I have students who've had success on multiple different platforms. But I think it's about looking at what are your needs? What's the style of program that you want to create? And then identifying the other tech that you have going on in your business. So one of the pieces that I get people to look at is if you already have a website, an email list and all kinds of other things already built out, all you really need is a platform that's going to be able to deliver your course. And maybe you're going to need the checkout system involved in that.
Whereas if someone's brand new, they might want an all-in-one platform that allows them to do email marketing, even build out a website, everything all in one. So if you want that all-in-one platform, something like Kajabi or Podia tend to be great options. But if you just need the teaching software component, there's a bunch that I love. Teachable is one. Thinkific is another. Teachery is a not particularly well-known platform that I absolutely love. And it's actually what I use in my business. And a brand new one that just came onto the market is a checkout platform called ThriveCart, which, again, I've used in my own business for years now. They actually just released a course platform within ThriveCart. So any ThriveCart user got that upgrade for free. So that's another great option. So quite a few to look at, but yeah, not kind of a… I don't have a one-size-fits-all solution.
Melinda Wittstock:
Yeah. It's interesting with the email marketing side is as well. I remember back in the day using Infusionsoft, which became known to a lot of people as kind of Fusionsoft. Right? It was very, very complicated working all that out. And then there's a whole bunch of others that have come on. Infusionsoft, actually, I think it changed its name. Isn't it Keap or something like that now?
Gemma Bonham-Carter:
Yeah, that sounds right.
Melinda Wittstock:
Right. And there's a whole bunch of other ones now, too. So with the email marketing, I mean, that can get complex really fast with all these different funnels. If they're doing this, then they get this and all the tagging systems and all that kind of stuff. It gets complicated really quickly. So what do you suggest for that given that the email marketing is a big component of what you advise?
Gemma Bonham-Carter:
In this case, I do have one main recommendation, and that's ConvertKit. So it's the ones in my sort of experience that has been the most… It's a platform that's relatively easy to get to know when you sign up for an account. The learning curve isn't that big for you to just start sending emails, building out some landing pages and get things rocking and rolling, but it has the capability of getting nice and complicated when you want it to be. When it comes to tagging and segmenting and funnels and creating pathways and things like that, the functionality is there.
So I think that's what they've done really nicely, is that you can get started in a relatively basic way, but have a lot of room to grow on that platform. And it's one that, in my opinion, is very budget friendly as well. So for someone who's just starting out, it's not going to break the bank. Active campaign is another one that's great, but it's really when you want to get really high level sophisticated with your funnels and tagging and all that kind of thing that most course creators don't need especially in the first, say, three years of their business.
Melinda Wittstock:
Right. Yeah. Because you can always export from one to another and-
Gemma Bonham-Carter:
Exactly. It's really not that hard, actually, to move from one to another if you need to. And most of those companies will help you do it because they want your business. So if the time comes when you do need to move, yeah, it can be relatively seamless. And that actually goes for the program you use to actually build out your courses as well. I mean, maybe there would be some time involved, but don't feel like, oh, you got to make the right decision the first time. That's great if you do choose the one that you end up sticking with, but it's also not the end of the world if you have to move a couple of years in.
Melinda Wittstock:
I happen to know a lot of people in the internet marketing space and I see them every now and again out there bragging about… And this is something that actually men do a little bit more than women. "I just had a million-dollar launch. Look at me. And look at me standing next to this Lamborghini that I just rented for the day." There's a lot of that around, and they don't say that it maybe cost them, I don't know, a million dollars to get a million dollars in revenue.
Gemma Bonham-Carter:
Absolutely.
Melinda Wittstock:
So how do you make these big kind of launches that maybe do bring in a lot of revenue? How do you make that revenue profitable in this case? [crosstalk 00:26:02]?
Gemma Bonham-Carter:
Yeah. That's such a great question. And I talk about this a lot because, you're right, we see all of these ads or these sort of bragging moments and-
Melinda Wittstock:
Yeah. You can be like me.
Gemma Bonham-Carter:
Yeah, exactly. And it doesn't take the profit margin into account at all. So if you made a million bucks that you spent 950K on ads, well, I'm sorry, but that's not great. That just sounds-
Melinda Wittstock:
[crosstalk 00:26:31].
Gemma Bonham-Carter:
That's brutal, right? Exactly. So no, I think it's best to really actually steer clear when you see things like that and do a little more digging. Does that person share actual profit margin numbers with you? My email list folks know this really well because I am fully transparent. And so anytime there is any kind of monetary claim, we're not just talking gross numbers there. I'm quite clear about what the profit margins were. And I think that that's really important to help shed some real light in this industry. And then, of course, niche to niche, industry to industry is going to look really different too.
So for me, one thing I love doing is sharing the success stories of my clients and students because we have students from all kinds of industries, like parenting and health and wellness and real estate and all of these different areas where I would love to be able to paint a picture of what this can look like in a much more real kind of way. And so we're not just seeing people in the B2B marketing space talking about some million dollar launch. We're seeing real boots on the ground entrepreneurs, typically, who are running these businesses either by themselves or with a very small team and creating businesses that really are transformative for their lives. If they can build a business to… Let's say they've got it to 300K a year and 150K of that is in their bank account, often for a lot of folks that I work with, that's more than they'd been making in their 9:00 to 5:00 job. And that feels really transformative.
And to know then that the sky is the limit and they can just keep growing from there is powerful. So I like to share those kinds of stories. And I think this also goes back to part of my methodology, which is around, let's make sure that we can get this working organically first. And then we are going to layer in ads and we can layer in the hiring of a team member or contracting out some of these pieces, but not until we're ready to, because I want you to maintain… First of all, I want you to get a great cash injection and feel financially secure as an entrepreneur, and then continue to have really good profit margins even as you scale.
Melinda Wittstock:
Oh gosh. A hundred percent. So Gemma, how did you get going in this? What's your backstory here in terms of how you came to teach people how to do that?
Gemma Bonham-Carter:
How much time you got? Well, so my background is not at all, actually, in business or marketing. I actually got a master's of public health and thought that that was going to be my journey. And working in international maternal health was my passion. And I had sort of gotten into a career doing that kind of thing. But when I became pregnant with my daughter, I had this moment of… Driving home is about an hour commute, stuck in traffic middle of the summer. You can imagine. I was like eight months pregnant. My belly was touching the wheel, sweat dripping down my face and my car that had no air conditioning. And I just said I just cannot picture myself doing this and commuting to this office job and having travel and all of that sort of thing when this baby comes.
And I really made a commitment there in the car that I really wanted to build something different for myself. And I still loved international health, but I could do that as a passion project on the side, or volunteer and sit on boards and things like that. So I really decided I'd always been creative. I'd actually, at that point, already started a blog of all things back in 2010. So I had already understood content marketing. And that blog had been doing relatively well. So I decided it was about home decor and real estate. And so I just decided to venture into that a little bit further. And I tried all the things. I started so many different little businesses just trying to test what worked, what I liked, what worked well with having a baby at home and all that kind of thing. And it wasn't until around 2015 or 16 that I was asked to speak at some blogging conferences here in Canada because I'd done relatively well with this blog of mine.
And I was blown away. People had so many questions. They loved my talks. They sent me cards in the mail afterwards to follow up. It was just such a powerful moment for me. And I realized how much I loved teaching. And it had always kind of been there in the back of my mind. A lot of the positions I had held had teaching capacity sort of parts or elements to them. So in 2017, I launched my first course, which was for bloggers. And the rest is history. I've since launched about eight different programs from there. Obviously, it was in 2019, I pivoted to helping people create and launch and scale online courses because that's what I had been doing for the two years before that in the blogging space. And yeah, I just absolutely love what I do at this point. It's brought me to where I am today, having now worked with over 7,000 entrepreneurs in my paid programs.
Melinda Wittstock:
Amazing. Because we all have challenging moments, what were some of the biggest kind of setbacks that you had along the way? And what did you learn from them?
Gemma Bonham-Carter:
Well, I think one of my setbacks, which, obviously, is reflected in now my methodology, my teaching was that I did go to ads too quickly. And I had that first six figure year, but the profit margin wasn't great. And I felt like I was having to scramble to really… We have a mortgage and young kids and this job isn't just for fun. Right? We needed an income. And so that year was definitely a learning lesson year for me of getting more intentional about my expenditures and my business and doing maybe in a tighter way. I think one of the other things was I got really… I was a part of a couple of masterminds and in some groups where there was this big focus on scaling and getting to that million dollar a year and big pressure on these big numbers. And I felt it.
I was in those groups and I felt that pressure on myself. And my business started to go in that kind of direction. And suddenly six or eight months later, I'm really not enjoying my business the way that I once did, right? And the whole point for me of creating this business was so that I could hang with my kids more. We could take amazing trips. I never needed to ask for vacation days again, right? I really wanted to be able to do all the drop-offs and pickups for my kids and take a random Wednesday off and go to a yoga class or whatever that looks like, and really be able to use my business to give myself the kind of freedom driven lifestyle that I really wanted. And I found myself building a business that did the opposite of that, where I was going to be managing a big team of people and working 50, 60, 70 hour a week and being stressed about it all the time.
And really had to give myself a moment of saying to myself, "Gemma, this is exactly the opposite of why you got into this." And let myself stop comparing myself to all of those other people and be okay with my business maybe not hitting that million dollar year mark so quickly or scaling as fast as they were, but building, instead, something that felt truly in alignment with what I wanted and allowed me to show up for my business and love what I was doing, but also show up for myself and my family just as much.
Melinda Wittstock:
This is so important because I think when we build businesses we sometimes just don't take all those things into account. And I think for women too, it's so easy to fall into that perfectionism thing or this idea that we have to be doing it all ourselves rather than delegating. So like everybody, business requires a lot of soul searching for an entrepreneur. What kind of business that you actually really want. And before you've experienced it, sometimes it's hard to know.
Gemma Bonham-Carter:
Absolutely. Yeah. And it's important to stay in touch with that inner knowing as you build something, because if something's not feeling right, you don't need to keep going with it because you thought you had to, or because someone else suggested a certain thing. You get to be the person who decides what your business looks like and the direction it goes in, and no one knows that better than you.
Melinda Wittstock:
Right. So what do you say to the business owner or entrepreneur who, say, has a course, but doesn't really want to… Obviously, they've got to do the course. The course is coming from their expertise and their training, but they don't necessarily want to do all the marketing themselves or go through a program and learn all the ins and outs. They basically want a done for you because they've got other stuff going on. Say you want to double down on their course, but they don't really want to handle all the marketing. They don't really want to do all that. They want to hire someone or a team or an agency or somebody to do that stuff.
Gemma Bonham-Carter:
Yeah. It's interesting. First of all, just even if you don't want to do it, having an understanding of what it should or could look like, like what we were talking about before. What is the strategy for getting new leads into the business and converting them into students? And what does that look like? And if you can have an understanding of that, well, then sure, hire someone to help you or a team to help you. Whether it's creating all of those assets, but then helping to drive traffic and get the right people, the right message at the right time. So for me now, at this point, I have an ads agency that helps with… They handle all of the paid marketing side of my business. And so they're very in tune with my offers and my messaging and my values and how I want to be portrayed and how I want to show up.
But they handle creating all the copy, all the creative, doing all the testing, and all of that kind of stuff. So that's fully handed off at this point for me. And you could do that as well if you did want to, let's say, leverage a platform. Let's say you wanted to create a great YouTube channel that would really help to drive consistent leads for the long-term into your business. You can handle a lot of that off. Yeah, you're going to need to show up and do the filming, but if someone else is helping you coming up with ideas and creating some scripts and coming up with a plan, well, you just need to show up for filming day and batch produce a whole bunch of content, and then they can handle all of the post-production of that and the publishing of it. So I think there are definitely ways to do it. It's just you need to be the one, I think, deciding what you want it to look like. And then finding the right people to fill those roles.
Melinda Wittstock:
Yeah. So it helps to understand the system from start to finish so you can evaluate who's good, because there's a lot of agencies out there that talk a big game, but don't necessarily deliver. And if you don't really know what to ask for or what to expect or the results that you want or things like that, then you can go astray quite easily there. I just think there's a lot of people, though, that really fall into a trap when they try and do everything themselves. We're often really good at one thing, like really good. No one else is nearly as good. It's like your unique talent, but only you can do. And then there's a bunch of things that you can do really, really, really well, but other people can also do really well. And there's a bunch of things that you hate to do, right?
Gemma Bonham-Carter:
Absolutely.
Melinda Wittstock:
So [inaudible 00:39:38] down on what only you can do and hire the rest.
Gemma Bonham-Carter:
Absolutely. Yeah, for sure. And I think especially also just over time, you can layer those in as it makes sense. Even some of those things that you're really, really good at, but other people are also really, really good at, well, maybe those are the things that as your revenue goes up in your business, month over month, you're handing more of those things to other experts who can give you more of that visionary white space available, again, to do what you do absolutely best.
Melinda Wittstock:
Fantastic. So tell me a little bit more about your ideal clients. Who are the people that tend to come into your course? And tell me about the course and what [inaudible 00:40:25] and all of that.
Gemma Bonham-Carter:
Yeah, sure. So the vast majority of people I work with tend to be either service providers or coaches or consultants. So they're already usually out there helping clients on a one-to-one basis. And they've kind of hit that ceiling of realizing that they're at a point at which either they need to make a decision that they're going to create some sort of agency model with their business, or they need to start offering a one-to-many offer in their business so that they can continue to grow their revenue without handing over more of their time. So that's usually the point at which people find me. And-
Melinda Wittstock:
Yeah. So they've already proven their expertise. They already have clients. They already know, and now it's just time to scale, basically.
Gemma Bonham-Carter:
Yeah, exactly. And it's different when you're going from a one-to-one offer and being able to transform that into a group offer. There are some unique things that you need to sort of understand in order to do that successfully. So that's typically my ideal student. And so when they come into my world, typically, they start in my program called Course Creator School. And that is where we do exactly what we chatted about, which was really making sure that we have the foundations solid and we've crafted an offer that is going to be irresistible and just a great package and experience for our ideal students. And then we're going to go out and do kind of a lean launch and put that program out there and fill it with a group of founding students. And so we do that before we've mapped out the program and we know what it's going to look like, but you haven't gone and created any of that content yet.
You're going to lean launch it first and get those founding students into the program, and then we're going to deliver that program. And so we're going to build it out kind of in real time and walk those founding students through that first iteration of your program. And once you've done that, you're collecting testimonials, you are tweaking and optimizing your program, maybe repackaging a little bit. And then we get to get into that fun stuff of building out funnels and developing some more traffic strategies and really building out that personal brand and becoming really known for that course. Because that course, even, that you've created, you need to sort of build a brand around that, so… Yeah, that's sort of what we do together during our time.
Melinda Wittstock:
Ah, fantastic. What's the best way for people to find you and work with you?
Gemma Bonham-Carter:
I do have a free class, actually. If people are interested in learning a bit more about my methodology or launching that first program, if you go to gemmabonhamcarter.com/class, it will take you there. And that's a great place to start. Otherwise, if they head to gemmabonhamcarter.com, they can learn more about me and what I do and my other offerings. And on Instagram, I'm @gemma.bonhamcarter. And that is typically where I hang out the most. So if they want to come say hi, let me know your biggest takeaway from today. I would love that.
Melinda Wittstock:
And I had one last question for you. So how long does it usually take from the process of, say, somebody saying, "Okay, I'm going to sign up with Gemma and I'm going to get this thing going," and all that stuff. What is usually the process? They're going through the course, and they launched their course. When do they start to see results?
Gemma Bonham-Carter:
This is such a good question with, I'm afraid, not a very clear-cut answer because it really depends on-
Melinda Wittstock:
Depends on the student, of course.
Gemma Bonham-Carter:
It really depends on the student. Like we had some folks come in early pandemic who needed to pivot and pivot quickly, because they had essentially lost their business. We had, for instance, some wedding photographers who suddenly were out of work. And so they came in ready, right? They hit the ground absolutely running and conceptualized, developed, and launched their programs in six weeks or even a bit less and kind of went from there. Other folks come in and they're doing this on the side of their existing business. There are some people where it's taken 10, 12 months just to get their program launched, but they've really been doing it little bit by little bit and very methodically. So again, unfortunately, there's not a clear-cut answer here. It depends a little bit on how much bandwidth you have currently in your life to put into doing this kind of work.
Melinda Wittstock:
Absolutely. Well, Gemma, I just want to thank you so much for putting on your wings. And also, I want to make sure that people know about your podcast too, because you're also our podcaster, yeah?
Gemma Bonham-Carter:
I am. They can come listen to my show at the Passive Project Podcast. However, I will tell you, depending on when you listen to this, you might notice we're doing a rebrand. So it's going to be called the Course Creator Show in a couple months. So you can stay tuned for a little freshening up of the podcast.
Melinda Wittstock:
Fantastic. Well, thank you so much for putting on your wings and flying with us.
Gemma Bonham-Carter:
Thank you, Melinda, for having me. It's been such a pleasure.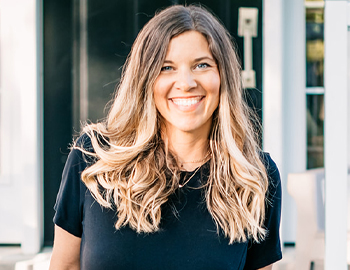 If you liked this episode...
Then you will love these!
Michelle Norris
PODCAST #494 Hard to Kill
Angela Henderson
PODCAST #496 The 7 Profit Pillars
Renée Warren
PODCAST #490 A Place of Giving