708 Holly Dowling:
Ever go on a date with yourself? Your inner self, that magical place of "inner knowing" that tells you everything, and I mean EVERYTHING, you need to know to manifest everything you desire in your business and life. You may know my guest today, Holly Dowling, from her daily Hollyisms or Daily Dose of Inspirations. Today we get into the magic of intuition, the magic of what happens in your business when you approach it inside out.
MELINDA
Hi, I'm Melinda Wittstock and welcome to Wings of Inspired Business, where we share the inspiring entrepreneurial journeys, epiphanies, and practical advice from successful female founders … so you have everything you need at your fingertips to build the business and life of your dreams. I'm a 5-time serial entrepreneur who has lived and breathed the ups and downs of starting and growing businesses, currently the game changing social podcast app Podopolo. Wherever you are listening to this, take a moment and join the Wings community over on Podopolo, where we can take the conversation further with your questions, perspectives, experiences, and advice for other female founders at whatever stage of the journey you're at! Because together we're stronger, and we soar higher when we fly together.
Today we meet an inspiring entrepreneur who is regarded as one of the world's top 10 inspirational thought leaders in the league of influencers like Deepak Chopra.
Holly Dowling is expert in the joy and well-being space, her unique spirit-driven approach leading Fortune 500 executives, entrepreneurs and managers to become stronger leaders and discover new opportunities for success.
Holly will be here in a moment to share her magic, and first,
And by the way, starting this Memorial Day weekend, you'll see in real time what you can win – because Podopolo is partnering with Feast It Forward in Napa during the BottleRock music festival to put top podcasters on stage live – and for Interactive video livestreaming on Podopolo. They'll be talking to some of the biggest artists playing at BottleRock – think Pink! Pitbull Metallica 21 Pilots Kygo … where Podopolo is also the title sponsor of BottleRock AfterDark, featuring Chvrches, Silversun Pickups, Iration and the Wedding Band. So if you haven't already, make sure you download the app so you don't miss the exclusive livestreams! And if you're in the Napa areas – join us!
Many of us let our experiences in the world, the world external to us, define who we are. That what "happens to us" IS who we are. We get triggered by events or circumstances, and we react to them, keeping us in an endless circle trapped where we began.
I've learned along my entrepreneurial journey that the truth of success is the exact opposite. That everything emanates from within, that what we're thinking, believing, and feeling actually creates the experiences we are having.
When we truly know what we desire, believe it is possible, or better yet, truly believe it has already happened (against all evidence to the contrary), well, we stand a chance of making our dreams a reality.
I know this to be true, because I've proven it so, many many times. But I also struggle to be consistent in my practice, so Holly Dowling arrived at the exact moment of magical synchronicity to share how to manifest your dreams by being consistent in inner work.
If you don't already know her from her book Hollyisms, or her app Hollyisms – Daily Dose of Inspiration, Holly Dowling is a highly sought after award-winning Global Keynote Speaker and Top Ten Inspirational
Thought Leader among influencers such as Deepak Chopra. As an expert in joy and wellbeing, Holly has addressed hundreds of thousands of Fortune 500 executives around the world, impacted the hearts and minds of millions in over 160 countries worldwide with her "A Celebration Of You" podcast via iHeart Radio, and is the founder/creator of the app, Hollyisms Daily Dose Of Inspirations. Holly facilitates high-level business engagements for global powerhouse organizations including Facebook, Deloitte, Wells Fargo, Cisco, HomeDepot, Google, Disney, Accenture, Hilton, PaloAlto Networks, and IBM, among many others. She is passionate about the privilege of leading others and conveys all with authenticity and a touch of sass while sharing a message of courage and fortitude when faced with seemingly insurmountable odds.
Formerly Vice President of an international brokerage firm, Holly has infused her over 20 years of extensive management and leadership experience with her passion for inspiring others to discover their untapped potential and brilliance. As founder of the Extraordinary Leader™ program, Holly's unique spirit driven approach has led managers to become stronger leaders, individual contributors to achieve higher levels of performance, and companies to discover new opportunities for success.
Holly began her career as cruise director in Tahiti and became a National Spokesmodel for Lee Jeans, representing numerous companies in television and print advertising.
Holly's personal story overcoming significant life challenges also reinforces her message of hope and resilience on a global scale; in 2020 she was honored and recognized as a SHERO, thrivers of domestic violence who are making a positive impact on our world.
So I can't tell you how much I enjoyed this very intuitive conversation with Holly, who showed up on my automated calendar at the exact right time to remind me to be 100% in my intuition.
Let's put on our wings with the inspiring Holly Dowling and be sure to download the podcast app Podopolo so we can keep the conversation going after the episode.
Melinda Wittstock:
Holly, welcome to Wings.
Holly Dowling:
I am so excited to be here, Melinda. I am thrilled.
Melinda Wittstock:
Oh, me too. I mean, there are so many places I think this interview is going to go because there are so many things that you've done, so many different Hollys in a way. I want to start though with the pandemic, because I know that it had a big impact on your life. Let's start there. What really changed for you?
Holly Dowling:
Mm. I love that you just asked me that because I think for so many people, it was really pivotal, right? As human beings, we were all pushed to places that as many of us grown adults, we'd never experienced the emotions and just so many things. So for me, and you're really going to be the first person I have publicly shared this with. And that is that, honestly Melinda, in the beginning of COVID, I felt almost guilty because I would get on calls with clients and keep in mind, I'm traveling constantly all over the world and I'm very privileged and honored and blessed to get to do what I do. And yet it was such a beautiful pause for me to be off the road. Everything went to a complete screeching halt. Remember the date was actually March 11th. They call that the day of the United States hit our COVID shutdown.
And honestly, my friend, for two months, everything was going virtual and I'm like, I feel guilty. I'm loving this. And part of that is because my health was being compromised from being on the road so much. And I think women especially were really guilty of this and that is that we just push and push and push. And I just kept taking gigs. And I was just exhausted and it was taking a toll on my health. And so for me getting off the road and being able to just sit and be able to still be a messenger in the world, but virtually, was kind of a… You can hear it in my voice. It was like, "Ah, like, thank you. I love this." And then go to year one. So, now it's kind of like, okay, now I'm missing being out with people, but here's what I want you to know.
I really had this divine moment one day and I'm very, very passionate about my morning rituals. It's a really big part of my life that I don't give up for anybody. Nobody gets to take my mornings away from me. We can talk about that. But I literally was like, "Wow, I think I found Holly." I had a lot of time to percolate, spend more time focused on my spiritual side of who I am, that's always been there, but I've never really honored it. It's kind of been shut down and pushed away from the religious way I was raised. So, that's a whole other discovery that happened in COVID and losing my mom right in the beginning of COVID and then just lost my dad recently. And I say all that because a year into COVID, I'm like I found Holly and guess what, Melinda, I found Holly without losing Steve, my husband, because the old Holly it's fight or flight.
And I realized I could set boundaries. I can preach to the world to do it, but I got really alive and who I am. I fell in love with Holly. And I can't tell you that I've ever been able to say those words.
Melinda Wittstock:
Oh, how beautiful. The sad thing is most people never really learn to actually love or accept themselves. And COVID was interesting because we all had a choice in COVID, we could accept it in the sense of this is happening, it must be happening for a reason and choose that moment to look within, as you do and find that real alignment and that love and acceptance of yourself to slow down because the world was telling us to slow down. Like if there was ever a message or we could be reactive and angry or pissed off like much of the world got and became during COVID with all the divisions and anger and frustration and all these things. And it was like, there were these two paths. And you still see like the evidence of that now where there's so much good in a way that's come from it, for people and so much bad also at the same time. Was there just this moment in that when you just slowed down enough to actually just be in touch with yourself.
Holly Dowling:
Literally that, but you just said something that I don't want anyone to miss. And that is that it's almost like we were forced without having to go actively give ourselves permission to slow down which many of us don't know how to do.
Melinda Wittstock:
Even though I know better, I still struggle with it because I'm an entrepreneur and there's always a new milestone and there's always something else to do. And the work's never done, you know what I mean?
Holly Dowling:
Totally. And that's why it's like, we didn't have to wait for somebody to give us permission or go, not feel guilty, giving ourself permission. It was forced upon us. So, in some respects it was… I called it the miracles in the mess. And I started doing all these, I hate video. I'm going to be honest with you. People are always like, "Oh, we want to see… Do more videos after we've heard you speak. We want more daily doses of inspiration like that." And I'm like, "Ugh." I don't like doing that stuff, Melinda. But I will say that I just got this surge of like, there's a miracle in the mess. And if we're willing to see the miracles, they're all around us. Sometimes it's just the simple little things that can have a dramatic impact on how we're showing up in the world. But we're so focused on seeing the weeds in the garden that we miss the tiny little bloom that's getting ready to sprout.
And I think for me personally, this is what happened for Holly. I fell back in love with who I am and I realized you don't have to be perfect to be priceless. And I don't have to focus on what the world thinks. I'm going to focus on really getting clear on what my soul's highest calling is. You know what for God's sakes, I could give two shits, pardon my language if you have to edit that out, but I'm done worrying about fitting into what the world thinks Holly should be doing. Instead, I'm creating my business and my world around what fits me and the gifts I've been given to be the messenger I'm choosing to be. And that was huge for me. That sounds easy. But as an entrepreneur, you know this, that was a lot harder than you could imagine. But when that happened during COVID, I'm never looking back, Melinda, it's like I'm free.
And every day I wake up and I go… I just listen to the divine. I spend more time than ever being so selfish with listening to the divine wisdom that's coming from within, because I believe we all have it. And I'm on a mission now. I think you know this secretly, I think I shared with you. I heard a voice four years ago, you're going to have a spiritual quest called blessed. And I had no idea where that was coming from. And now I do. I want to help people find that light within them and stop worrying about what everybody else is going to think because I'm done. I'm just doing it, babe. That's where I'm at.
Melinda Wittstock:
Oh gosh. You're reminding me of something. There was this woman on TikTok not so long ago who was saying that she'd given away all the Fs she had to give.
Holly Dowling:
Right, right.
Melinda Wittstock:
And she was freed. We talk on this podcast a lot about how we all feel, I think women, but also men, that we have to fit into somebody else's definition of who we are, sort of the life of should's and not really being conscious of why we're doing it. Are we doing it because it's just purely driven from our subconscious or from society or fear of what other people think of us and thus, we should do it that way. One of the things about entrepreneurship is it does give you more permission than most people have to throw all that out. It's going to be your own journey. And so the quicker you come to terms with that and just accept that the better, but I want to get into your practice in terms of what you do, because it's one thing to have the epiphany about this and you have these moments where you're connect to source or whatever. And it's a whole other thing to be really consistent with it.
Melinda Wittstock:
Talk to me, because it sounds to me like you have a very consistent practice. You're like kind of consistently connected and that's hard for a lot of people even when they really want to be. So, talk me through that. How did you get into the consistency?
Holly Dowling:
I love the word consistency because I keep calling it my… I have four rituals that are the most important things. And I do share this, which is every day people need to find… I believe that when we're really aligned with our own personal values and we really get clear on who we are and what we stand up for, I think then having rituals that create as you call it, the consistency becomes something that is such a priority. And I'm going to say it like this. I believe we got to start with being selfish because when we can be just a little bit more selfish and you'll understand what I mean by that we can be far more selfless in the world. And that's a big oxymoron in how we traditionally look at the word selfish and selfless and all of that. But for me, my consistency is for rituals.
Every morning I wake up and I literally can look at the way my day's going to go. Most important thing is my spiritual nourishment, my mental, my emotional and my physical. So, those four things are literally the quadrant of how I look at my world and my day. And my morning is I used to call it my 2020 vision, Melinda, because it started off… And here's what I'm going to tell you, because for most people they're like, holy crap. I could never come up with that kind of time to do it. It didn't start with 20 minutes, 20 minutes and 20 minutes. It started with like, if you can even do, they say three to seven minutes of visualizing and spending time alone and focusing on moments that bring you joy from past in the present and to the future has a dramatic impact on the neuroscience of our brain. It actually impacts the synaptics and it activates, if you're not familiar with this part of the brain, I'm passionate about the brain, it activates the RAS, which is the reticular activating stem of the brain.
So, what I'm going to share with you is not just fluff. It actually has a dramatic impact on how we create what happens in our life. And so for me, now it started off as just a few minutes a day, but it's always going to be the first 20 minutes of my morning is in complete silence. It's in prayer, it's in meditation. And I use both of those words because this is the epiphany for me, Melinda. Prayer is talking to God source universe, whoever that is for you, your angels, your spirit guides, but that's talking. Meditation is listening and I feel both are really important and silence is nectar for our soul. Another Hollyism that isn't in my app, but in my book. But, that's like one that I live by because I love that. I get so excited.
So, that's 20 minutes of just pure prayer, meditation for me. I believe in this wholeheartedly, I never used to. I journal and I just write what comes to me. So, I kid you not, it would freak you out if you could see this right now, maybe we'll do a show where we're doing live video. I have been writing what I hear. You're going to see red roses, look for the yellow butterfly. One day I heard that in my prayer meditation, I wrote it down and I'm like, "There's no butterflies right now. We're not in season." Three hours later, I'm out on a walk. What do you think flew right around me in front of my face, a yellow butterfly.
Melinda Wittstock:
Amazing.
Holly Dowling:
This is the stuff that can happen when we really do it. Red roses. Okay. Be honest with you. My husband's good about flowers on holidays, but out of the clear blue, the next day, he walks in with a bouquet of red roses and I just stood there and my mouth dropped and I'm like, "What the hell is this for?" And he goes, "Can't I just bring you flowers because…?" And I'm like, "You should see what I wrote down yesterday that I heard in my prayer time." So, I can tell you really huge things that would put your mouth dropping. This is the stuff that's happening all the time. Back to consistency, that's the most important thing and I write, I write with always an attitude of gratitude. Thank you for yesterday. Thank you for the miracles that I have been blessed with amazing people, surrounded by incredible people. I wrote thank you for Melinda for you yesterday and for the Wing Podcast. I mean not knowing what was about to happen for us.
So, writing, prayer, writing, and then I always have some favorite inspirational things that feed my soul and I would encourage everybody. It doesn't matter what it is, I read. I have now three things I read religiously every morning. I sometimes have 10 things. So you asked, there you go. That's my morning ritual. It's now 20, 20, 20. And then I'm in the pool or out taking a walk for my exercise. I don't do gym very well. The big joke at my… Where we do belong, they're like, "So, are you going to even go in the gym?" I'm like, "Nah, working out is not working out for me, but I'm going to go steam." And I was in the pool this morning.
Melinda Wittstock:
Right. What I love about it is because you can easily fall into that trap of should's, right? Like just because you're supposed to go to the gym, that might not be right for you. So, this is beautiful. And so this is a consistent ritual. And once you do something, I think there's lots of data on this. Once you've done it for 21 days consistently, it just becomes a thing that you do.
Holly Dowling:
Absolutely. They say 21 days. I kind of believe to be honest with you, if you do something for seven days, because as human beings, it's like, I don't believe in new year's resolutions and I'll tell you why, because I think they set us up to end up just sabotaging ourselves. To me, it's about intentions and commitments. And if you can do something for seven days consistently, you're more apt to want to do it for another seven days. So give ourselves permission to do things in baby steps. If you've never done anything like this, start with three to seven minutes in the morning. And if you don't want to write, don't write, but just start taking time to be silent. And that's hard for people, Melinda, to just if you have to go take the walk.
Melinda Wittstock:
Yeah.
Holly Dowling:
Be quiet.
Melinda Wittstock:
It's so hard to be silent. And now that we're all so addicted to our phones and devices and it's like a knee jerk. You see people sitting in restaurants, not even talking to each other, just looking at their phones.
Holly Dowling:
And families. You look at a restaurant, wait, think about the last time. And now pay attention. You see a whole family sitting around a table. Kids and parents are all on their phones. I'm like really? This is what our worlds come to.
Melinda Wittstock:
Right. So, the real connection that we're missing, we're missing this in all this "attention economy" that we're in right now where it's all like me, me, me, me, me and it's all action, action. Action. We're not only less connected weirdly with people than we were before, but we're less connected with ourselves. And I think your whole journey was about connecting with yourself and in doing so, connecting with the inspiration that comes from source. And does this whole ritual, is this really the inspiration or the activation point, I guess for Hollyisms for daily dose of inspirations?
Holly Dowling:
Absolutely 100%. Yes. And I love the way you just articulated that because over the years, when I've done this, I've been always… I write things down. I call it the spirit speaks or divine download. The team, teases me. And they're like, "What's your divine download today? Can we just do a post about it?" And I'm always like, because if we really listen, we all get it. It's the wisdom that comes and it just bubbles up from within. And I'm not going to say this lightly. I have bookshelves full of books, great books. If you look at somebody's bookshelves, Melinda, you can learn a lot about their propensity, their passions and their interests. And if you could see my bookshelves, they're full of books over the years on anything to do with inspiration, spiritual stuff, like all that stuff that I love.
But have I read every one of them? Heck no. Sometimes we only get through the first chapter, but the point to that is that what you just asked, yes. It's in the mornings. And sometimes now… Like, I call it my own date with myself. So, it's seven… I love numbers. You and I were talking about numerology and words earlier, before we started and I have to laugh, but I love numbers. There's power in numbers. So, 7:11 in the morning and at 3:11 in the afternoon, I stop and have another mini moment of prayer meditation. And I have certain things that I read and it's like my date with myself. When's the last time you went on a date with yourself and had the best time ever. Sometimes I'll even open a glass of wine, Melinda and I don't care what time of day it is. If it's 3:11, it's 3:11.
Melinda Wittstock:
Oh, but that's lovely. That's really lovely. And so, tell me about what it took to create your app because Hollyisms – A Daily Dose of Inspirations is an app.
Holly Dowling:
It is. And I love that the fact that you just even said that because that goes back to COVID. You're going to love this because most people don't know this story. So, years of doing what I do and people again, would wait in line, people are beautiful. And can I just add this? You said something a few minutes ago, I don't want to miss. And I believe that now more than ever, we are in… And it's a global pandemic, but I'm going to encourage everyone to look at it as we, as human beings are emotionally now malnourished, emotional malnourished. And I believe that's why I'm on this passion to find joy and turbulent times to help people find their light, Melinda, because at the end of the day, we're all human beings and kindness has just gone so on the wayside. You walk through the… You hold a door for somebody and if they're wearing a mask or not, they don't even have the courtesy to say thank you anymore. Our kindness is gone.
So, the daily dose was after years of speaking and doing what I love to do, people would wait in line and they'd be like, "How can I get a daily dose of something? Do you have anything?" I'm like, "No, no." So, I put the little book together and just created it for an event. And during COVID, it was my last flight that I never knew would be the last flight from DC in March of when COVID hit and everything went, done, no live events. And I remember flying home and thinking, "Okay, I've got to figure this out. We got to create a daily dose. What's that going to be?" And I get off the plane and I… This is going to give you goosey, Melinda. This is why life, if we just trust and stay in the flow and let it all go amazing, magical, miraculous things can happen.
It doesn't mean we just wait for ship to show up at the door. It means that we're given the feet, the arms, the hands and the brains to go make it happen. But I get off the plane and I text the gentleman that I adore that's in my life that handles the website and handles everything. And I said, "Tony, do you think we could talk next week? I have this idea. I want to run by you." Textes me back. And he goes, "Holly, how did you know I was just thinking about you?" He lives in Chicago. I live in Arizona and he goes, "I just had the most incredible idea hit me last week. And I've been typing an email to send you that I haven't pushed send yet. There's an idea I want to share with you. So I go, "Well, then let's not wait. I love how divine things happen. Can you talk tomorrow?" He's like, "Sure." Melinda, he literally tells me, "I think it's time that you create an app and we make it the Hollyisms app for a daily dose of inspiration."
And literally my mouth dropped. I was like, "This is why I text you. I'm flying, going [inaudible 00:21:36] to do an app. And here's what I want you to know. I believe this. I believe it's in the universe and karma and all that good stuff." He literally said, "I'd like to do this as a gift for you, for who you've been in the world and what you've done for me."
Melinda Wittstock:
Oh, how beautiful. So, this just manifested. Because you know, it's hard to create an app. I ask because I have one, it's a lot of work that goes into it. All the useful experience, all the tech, all the design, all the things.
Holly Dowling:
He did it. He did it as I sat with tears of gratitude. I believe in tears. Tears are good. They're healing. Whether they're tears of sorrow or tears of joy, we need to cry more from joy for God's sakes. But I just remember being in a pool of tears, going, looking up and around me and talking to him going, "I can't even believe this is happening." And he goes, "I'd like this to be a gift. We're going to do this as a gift to you. So, do you know what? By the time we started and my son, I mentioned, one of my boys is audio producer in the music industry, he got me all set up on with the recording equipment, different than what I was using for my podcast. Tony did everything. We started. I started doing all these recordings. We did videos, audio, text. And guess what day we launched at, Melinda, I'm really into numbers. I don't expect you to know this, but on November 11th of that year of COVID on 11-11, which is one of my favorite numbers we launched the Hollyisms app.
Melinda Wittstock:
Yeah. So, that's the portal day.
Holly Dowling:
Yep. A portal day, right? It is.
Melinda Wittstock:
And that wasn't intentional. It was just ready. It was just ready to go that day?
Holly Dowling:
It was ready to go like two weeks before. And he was like, they were tweaking things and doing things and I'm like, "You're not…" He goes, "I think it could be ready." And he kind of gave me this week. And I'm like, seriously. I said, "Tony, you don't understand, you have no idea what just happened." I go, "My favorite number is 11-11. Are you flipping kidding me?" And my God. So, these are the things that happen though. And you get this Melinda, because you're very intuitive. But now that I am letting go of all the bondage and the shackles of that have held me back in my life. And that's another whole show. We can talk about that another time.
Melinda Wittstock:
Oh my goodness. Yes. Because if you look back… Like I look back at my life with my whole spiritual growth journey, which is similar in so many ways to yours. And I look back at myself at these different places and realize where I have been in… I've been a human doing instead of a human being or I've been in struggle or the assumption that it's only worth something if it was really hard And all these sort of different things that are somehow in our subconscious, they may be ancestral or epigenetic. They may be to do a society or just what we've been told or what we observe like so many things and you don't even know like 80% of what's driving you is your subconscious mind.
It's like 80% where you're not even aware of what's driving you. And I look back at that and I asked earlier about consistency because that's still a thing. This was the perfect day for me to be talking to you because it's a reminder when we are in a situation right now with a company where there's so much going on and there's so much that needs to be done. And you're the perfect person arrives on automated calendar to do this podcast on the perfect day. So, I can't tell you how many times that happens to me on my podcast where just the right guest for me personally shows up. I feel like all my guests serve kind of weirdly my guides.
Holly Dowling:
Ooh, that's a beautiful. Oh, I just got the goosies.
Melinda Wittstock:
And so there's this whole miraculous aspect that sadly people are so disassociated from. So, I love what you're doing, because it's so important. It's so important in the world. And it's proof to me that you're complete in alignment where someone just shows up and says, "Hey, I'm going to do this app for you." There's such power to that. I don't know, I'm kind of speechless. It's really cool.
Holly Dowling:
And it's like, you'll probably… After we're done and I hope that anybody listening, really takes a few minutes. Let's make the challenge to just take seven minutes when you're done listening to this episode, which I've been so excited to be a part of Wings. I just love the word. I love butterflies and take the challenge. Go, step away, get completely silent. If you have to go lock yourself in the bathroom, go do it and take a piece of paper, a blank piece of paper and just pause and just say, what am I to know today? Give me a sign, give me a moment. And then just write what comes to you and give yourself permission to escape from the world and all of the hustle and bustle and the noise for seven minutes. And I guarantee you that if people do this, you'll want to do it every day because you'll love what begins to happen and what manifests.
So, you know what I'm going to tell you, I believe you were supposed to be in my life today. And here's why? We were talking before the show about your business and just bringing all of these amazing, all of the experiences you've had in your lifetime that give me goosey still. And then how you came up with this genius platform for podcasters and just bringing so many different things together, because you said to me, you have a show and I'm like, "Well, I did. And I loved it because I was just getting to share stories that bring hope and inspiration from all kinds of people." But I said to you, "I put it on hold. Part of it was, I was getting a little burned out, but I had no idea how to create a business out of it."
So, you just inspired me today to go. If I am meant to have a show again, I don't know if it's celebration of you, maybe it's something a little bit different, maybe it's the same. I know that I'm supposed to lean into you. You're going to be the reason that this happens. So, it's going both ways my life.
Melinda Wittstock:
Okay. Yeah. So goosebumps, that was a good prediction for this. It's funny because we started the conversation talking about the pandemic and the pandemic I really looked in much like you did. And Podopolo was birthed in that pandemic period. It's such a convergence sort of every single thing I've ever done as an entrepreneur, as a journalist, as a television producer, as you know, a data geek like all the different aspects of myself, which are sort of appear contradictory, Just in this convergence, that was so much me that all those companies were the lab for this. But it was to do with being in alignment in terms of my mission, why I'm here in an earth suit right now, just all of that and really miraculous things started to happen. That would line it up that I could go do this.
Holly Dowling:
Remember, when we were talking about the name and where it came from and you just literally, now I have the goosies again, seriously, you had a guest on your show.
Melinda Wittstock:
Yes.
Holly Dowling:
That is the reason you then worked with to get the… This is like, see-
Melinda Wittstock:
Yeah [inaudible 00:29:33] give her a shout out, the nameologist.
Holly Dowling:
Yes. And that's all because of it's happening right now in your own world and this is what's so beautiful is sometimes we just need the nudge from somebody else to open our eyes up to go, "Don't you see, it just happened in your own life too." And it's happening to everybody listening. We just aren't looking because we have the… We're not looking for the miracles and all the beautiful things that are happening. We're so focused on what's not right. And I'm so sick of us focusing on what we think our deficits are and what's wrong with us. And instead of shining the spotlight on what's great with us, then we can shine the light on everyone else around us, even brighter.
Melinda Wittstock:
Yeah. When we focus on the deficit, we just get more of the deficit and the fact of the matter is there's such an abundance of like opportunity of just everything all around us. And we just don't look up. We don't see it. And what you were talking about with the butterfly a little while back, and also your journaling, your seven minute journal, what am I to know kind of today? I do that often walking my dog. I have a beautiful English cream golden retriever and walking through Santa Monica. And I often do that while I'm on my dog walk and you know, on the dog walk, it's amazing because I have things happen to me where I'll say, so what am I supposed to know today? And suddenly I'll see hummingbirds. I've been seeing hummingbirds a lot lately, like randomly in Santa Monica, just walking the dog and the hummingbird is infinite. The hummingbird is about joy, fun, play. And you know, when I'm hard at work on Podopolo, getting it to the next milestone, closing funding, da, da, da, da, I can forget that.
Holly Dowling:
Oh, my eyes are closed and I'm having a moment. So you know what you have to do, promise me, you'll do this and you can shoot me a note and let me know hummingbirds are everything you just said. They're a very, very beautiful sign of the spiritual side and they bring joy and please do this for yourself. And then tell me. Today or tomorrow… I always encourage people to do it like early in the morning when we first wake up, because it's when we're most untainted, right? We're not consumed with the date or take a mini break, but just ask yourself. You don't even have to write it down, but for fun, write it down, Melinda. Because it's when you write it down, it flipping blows your mind when this stuff starts to happen. You're like, "Oh, my God."
Just say, what am I to know today? What am I to see? Maybe it's what color of a hummingbird am I going to see today? Show me a sign. And then whatever comes to you, write it down. It may not happen that day, but guarantee you, it will happen within 24 to 48 hours and you will be blown away because you're already seeing the hummingbird. But open up to even more. I tell you, everybody can do this. We all can. We're just too consumed and too caught up in all the noise and distractions that we don't know how?
Melinda Wittstock:
Because going back into like law of attraction, kind of one of the earliest parts of my spiritual growth journey is getting my head around that, when the secret came out and visualizing things and learning there's this thing called manifestation. Wow. What's that? That's cool. And I remember starting small, I was kind of like, okay, I'm just going to decide that I have parking karma and there's always going to be a parking space for me wherever I go. And there is. People are amazed. It's consistent. It has been for like a decade.
Holly Dowling:
And see it's happening. And you're like, okay, you can label it whatever you want. And you're like, but that's what it is. And it's like, we're all there. It's just like starting your business. With as crazy and as busy as it is right now, just taking this moment to just be doing what we're doing, you're going to walk away going, "Wow. I'm just going to take a few extra moments today. It's all going to come together perfectly. Just the way it's supposed to." And when we just stop forcing things up the river and we let it go in the flow, I'm telling you, our business is like crazy, amazing things are happening. And I did a celebration yesterday with the team. I'm like, it's time everybody pops something that you want, we're going to celebrate. Do you realize all the amazing things that are happening? And it's because we're not forcing things to happen. We're trusting and it's beautiful. You're on the verge of some huge things. I know we can't talk about it, but it's going to happen and it's going to happen beautifully and effortlessly from this point, moving forward, my friend.
Melinda Wittstock:
Like I said before, this is the perfect interview on the perfect day for me. Holly, you do a lot of this, sorry, I'm going to say this again. Holly, you do this on your app, but you also work with some pretty major teams in business, across companies like Deloitte, Cisco, Facebook, Google, Hilton, Disney, IBM, more, how do you help those teams get into this mode? I believe that's going to be the biggest single transformation in business and the businesses that have teams that are aligned in this way. Not only in their own personal growth, but can work together on this higher plane are the companies that are going to win. Take me through the practicalities of that, what you do for these teams?
Holly Dowling:
Well, what's interesting is what you just asked me is now the place that I am really going, opening up the Wings and flying because over the years, what I've become known for and what we're highly sought after for is really just inspiring and really helping empower leaders all over the world. And yes, very blessed to have amazing clients. At the end of the day though, we're all individuals. And whether you're a team leader, whether you're a C-suite executive or you're an individual, I always believe we all are leaders in life. And so what's happened is that, we're really blessed Melinda, because I don't have a speaker's bureau. I have no agent. All of our business has been referral and we have some clients that have been booking us for over 10 years. And I say that with love and gratitude, because again, when you're doing what you're called to do, it all happens. It's a ripple effect.
So, it's really about, I do a lot of big events like in ballrooms with thousands of people, which maybe for a keynote. But then if I get to spend a day with a team, which we do, whether it's virtual or a whole day live to what you just asked, it's really about creating opportunities for people to start having the right conversations around what makes these individuals shine. Why did you hire them? What are their strengths, their gifts, their innate talents, and how do we get granular so that we can start releasing the accountability on our shoulders, as leaders to keep dragging people to do things, it's not like that. It's really common sense. It's just not common practice. So really what I do is I empower people to start having the right conversations. You don't need a workbook, you don't need an assessment.
They're all great because they help us figure out the algorithms of us. But at the end of the day, it's about having the right conversations and figuring out how to start shining the spotlight on what people bring and starting to help people have accountability and going, this is what I love. So, if I asked you Melinda, I'll do something right now in the moment with you. Let's do it, make it live, right now. Tell me in the last couple of weeks, last month, tell me something you absolutely felt so energized that you're just beaming thinking about something you were doing and let's stick to work related with your business, it's something that you just love recently.
Melinda Wittstock:
Oh gosh. Our team has really just pulled together and they do miraculous things. So, our VP of engineering and our head of product, they were working really hard to get our live interactive video streaming going, but they didn't just do that. They way over delivered. So, this live streaming not only can be translated into a bunch of languages, but it has a voice tech component. So, that if it's a shout out to a brand that can open as a little window within the video stream, way cool stuff and not only that, but they just built unbeknownst to me ahead of this weekend's bottle rock where Podopolo is a sponsor of the BottleRock AfterDark shows. And we have a partnership with this amazing experiential beautiful, beautiful location called Feast It Forward where we're putting all these podcasters live on stage and connecting them with musicians and lots of wine flowing and just all of this stuff going on.
They went ahead and created a way for people who were there to upload their own kind of clips, their own user generated content, their own videos in the context of this, it wasn't even in our roadmap, they just, got it done. It was amazing. And they kept it secret from me, surprised me.
Holly Dowling:
Oh, see what an amazing moment and look how magical that was. I can hear it in your voice. Your voice has elevated. There's passion, precision and emotion when somebody gets to talk about something they're so proud of and they love. And then what I would say is, so this is more team related, but when you think about for you, Melinda, what is it that you get so excited about doing that? When you wake up in the morning, you're like, "Oh my God." Not that you're dreading and putting off, because we all have that stuff we dread and put off. Sometimes we still have to do it. But when you think about what you love doing so much, what are you looking forward to next week or next month that you're so excited about work related?
Melinda Wittstock:
Oh my God. That's a great question because there are so many things that I do and that I care so deeply about. It's going to be team again, because it's really my focus right now. Really seeing them grow, being the leader that gives them space and permission to really be who they are, really put into practice, everything that we're talking about on this podcast. So, when I see the results of that, it rocks my world. Like that's very important to me. We have a team of 22 people. It's growing and scaling. When I wake up in the morning, I am excited about the innovation. I'm excited about having an idea and being able to bring that to life, the different creative process, if you will, from going from something just on a piece of paper an idea like, "Hey, what would it be like if we could do this?" Through to its execution, like what makes it a maximum viable product or feature.
I get excited by like really nerdy things. What I love more than anything else is learning. I just love to learn. I'm just endlessly curious. I love to learn. I love to learn about people, about things, about all of that. So, I'm constantly on a learning journey.
Holly Dowling:
Okay. So, you know what's really powerful is what we just did right now. This is what I would do if I was with your team, whether we're virtual or live, 22 of you, we would start having these conversations. It's a very intentional way that I curate it. But what you just experienced is when you start asking people the right questions, and then we listen, we begin to learn things about each other that creates a high level of, ah, I had no idea. You love that so much. And we're not going to just blow off the stuff we don't like. We talk about that too, because sometimes we find out what you love doing. Oh my God, I hate doing, I had no idea. You love that. Well, that's where collaboration begins, Melinda. So, when you want to take a team and really create the highest level of productivity and a high performing team, it starts with communication, having the right questions.
Like I said, we don't even need a notebook. It's about having the right conversations and then listening and then creating the collaboration. So, we can begin to tag team and begin to help each other, be elevated, to do more of what you love and less of what you dread so that we can then end hitting our end goals. And we're going to do it sooner than we thought, because when people are doing more of what they love, it's not work, they love it. And they can't wait to do it more. So, you and I just had a moment of what I do and whether we-
Melinda Wittstock:
Yeah. And that's so cool. Because it made me think, I'm the type of person who like I could be watching the Olympics or something and know nothing about a sport, but know when someone's done something that's extraordinary or just beyond in excellence or just against all odds. And I'll be the first person just like weeping. I'm so thrilled when other people do that. So, that's a very big reason. I think why I'm an entrepreneur and a CEO. The other thing though, too, is just the organism, the ecosystem, how all the different constituent parts work together. Like this is my nerdy thing. I love that. I love to see it. Like the machine kind of working. Do you know what I mean?
Holly Dowling:
Well, what's funny is like, I'm sitting here going, "But I don't love that." I'm like-
Melinda Wittstock:
Yeah, exactly.
Holly Dowling:
You love it. And you're like, you can't… And see if you ask somebody these questions, do you see how much you get? That's what I do. It blows people's mind, but I'm like, "I didn't ask you all those details." But when you ask somebody a question to talk about what they love and what they're looking forward to, or what they're really proud of recently, you get so much color. You get so many more details. If we work together right now in this moment, I've learned so much about what really triggers the best out of you. That I would be like, "Oh my gosh, I don't see what you see. And I would love for you to share with me. You love to learn, all right, learn this and then tell me, because I won't understand how to figure that out." But it's like crazy. That's how magical this can be.
And again, it's common sense. It's just not common practice. So, it was so cool. I just heard you lighting up. If I could see your face, I could be seeing you lighting up and your hands were probably moving.
Melinda Wittstock:
Holly, this is awesome because I think what you're talking about in terms of the team, if everybody as an individual, is going through this process, these morning rituals and actually really knowing themselves, everything we've talked about here, they're by definition, going to know what brings them joy, what they love to do. They're going to be more likely to be better at what they love to do. And from where I sit, I want everyone on the team to be in the optimal place for them where it's they love their work or what they do and what they're achieving, that they have joy because when people do have that, they do better. So, that's the self-interested person, business owner saying, well, look, if, if you organize a team that way you're empowering your team, you're letting them be who they intrinsically are, where they can set in the conditions and the resources for them to grow. The company's going to be stronger, just infinitely stronger.
And so, how can all of these spiritual practices or whatever we call them, really be part of a corporate culture is something that deeply interests me. Because I think it's a differentiator, completely.
Holly Dowling:
It is. It is. Two things of what you just said, and that is that when you see people having joy and truly love what they're doing, it's a ripple effect. It's like the pebble in the pond. When you love what you're doing, everybody around you is impacted by that energy. You're jazzed, you're energized, you're happy. You're elated. You're finding joy. It's a ripple effect. And I say, this impacts our clients, our teams, everybody you're working with, but don't kid yourselves. It goes home with you. It impacts everybody we're engaging with, even over the phone. And the same goes for when we're doing stuff that we really, really depletes us and drains the life out of us. It's a ripple effect. We're annoyed, we're frustrated, we're procrastinating it. And all that energy permeates from us as well. So, you want to create a team and you want people bringing the very best of themselves.
It doesn't mean we get to play, "Oh, we have gold dust. And we're all going to do what we love every single day, all day long." No, but if we can start creating the environment for people to bring to the table, the element of themself, where they feel, they're getting to bring some of the best of themself. Everybody wins and productivity is off the charts. I could tell you so many stories of clients over the years that have contacted me, heard them coming back to the campus in Seattle and I've had managers go, "I've heard you're coming. Can I talk to you? I have to tell you what happened a year ago after I spent the day with you." And it's mind boggling, how simple the stuff is, but we just don't do it and you're doing it. And I can tell how the infectious joy in you just talking about when your team did this big surprise for you and how much joy that brought you, but you're seeing them in their joy.
I feel very blessed to get to do this. And I will say the thing that I'm really passionate about right now. I had a client in the month of March for the big women in history month. And most of my clients are, I can walk into a room, we're still looking at 70 to 80% men when you're talking about leaders. So, I talk about human beings. It doesn't matter our gender, our race, our age, all of that. We're all human beings. But I will say that the passion, I had a client call and say, we just need you to do your thing. They call it the Holly thing, Melinda, the big joke on the team now is like, should we just put that on the website? The number one most requested thing is the Holly thing. And I'm like, well, it kind of sounds like I'm dancing on a pole if we're not careful.
Melinda Wittstock:
Oh gosh, that's so funny. Holly, you're going to have to come back on this podcast-
Holly Dowling:
[inaudible 00:48:27].
Melinda Wittstock:
We have to do a round two.
Holly Dowling:
I would love to.
Melinda Wittstock:
Because I feel like we really barely scratched the surface of your whole life. All the things that you've done and all the things that are to come. So, will you please come on a little bit later in the summer again and let's dig deeper.
Holly Dowling:
I would love it.
Melinda Wittstock:
But let's also make sure that when this airs, we go over on Podopolo, we can keep the conversation going there and invite you and everybody to participate, share your favorite clips of the episode on Podopolo and join the comments section. And let's keep this going. I'd love to be able to really Holly just invite all my listeners to 100% follow your advice. I know I'm going to. I asked you about consistency because it was what I needed and I really appreciate that. But what's the best way to find you, hire you, get your app, all the things?
Holly Dowling:
Well, I'm so excited for Podopolo because I already can't wait. As soon as we're done, that's where our team's going. And like I said, I think there's a divine intervention in this moment for what might be in the future of rekindling a show down the road, my friend. So, thank you for being my guide today. And yes, go to hollydowling.com. It's the website. And you can book Holly to learn more. To get the app, you just go to hollyism.com and then you get to download from the store of your choice, depending on how you like to get your apps, no matter what kind of phone you have or device and love and put in the word, here's what I'm going to give you all right now, because you're listening to this show and you are part of Melinda's beautiful world, put in the code Celebrate, and that will get you the first seven days complimentary. Because like I said, I want everybody to do something for seven days to just get the vibe going of a quick dose of inspiration to lift you.
Holly Dowling:
And then we'd love to hear from you. We're on all social media. Oh, by the way, Melinda, we literally just started for the first time this week. I've never been on TikTok. We just went live on TikTok. So, let's see what happens-
Melinda Wittstock:
Oh my God. I did that for the first time too. My team said I had to do like a video on TikTok and I was like terrified and… Uh, but I did it. I did it. I got it. And now it's not going to be as scary. So, congratulations.
Holly Dowling:
Congrats to you too. We are both in this together [inaudible 00:50:50] fall. You're going to my favorite event, which is we've been dreaming to get to BottleRock. So, go have a blast. Congratulations on everything happening. And it's been a joy being with you. I can't wait to come back and we will connect before then.
Melinda Wittstock:
Oh, thanks Holly. Thank you for putting on your wings and flying with us.
Holly Dowling:
Loved it. Thank you dear.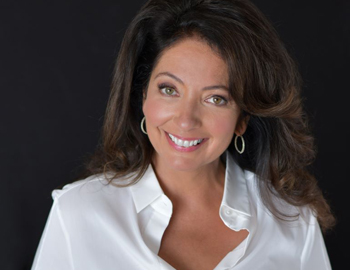 If you liked this episode...
Then you will love these!
Michelle Norris
PODCAST #494 Hard to Kill
Angela Henderson
PODCAST #496 The 7 Profit Pillars
Renée Warren
PODCAST #490 A Place of Giving