450 Jamie Elizabeth Thompson: Sacred Feminine
How To Avoid Burnout and Innovate with Joy
What does sacred feminine energy mean to you?
What if you were  to innovate, create, manage, lead, and  succeed in business by leveraging the intuitive, empathetic and sensual powers of attraction rather than single-minded masculine pursuit in business?
Women in business are learning to embrace their "feminine power" and no longer assuming they have to operate the masculine way.
Today we talk about why women often burnout or have health issues when they take a more hard-charging "hustle and grind" masculine approach to business, rather than a more intuitive, collaborative and empathetic feminine approach.
Jamie Elizabeth Thompson is an entrepreneur who helps couples find intimacy in their relationships, and as she built her business she realized "pursuit" wasn't working for her. She was frustrated, isolated, and burning out.
She shares today how she studied the sacred feminine, changed her M.O. to "attraction", collaboration and manifestation, and business began to flow.
Our Sponsors and Special Offers
Get The 7 Steps to Your Profitable Podcast
Is this the year you finally launch that podcast of yours? I believe your voice IS your value.  I believe your voice is your passport to engage the world in your true purpose and mission, and that when you do leverage your voice as a podcaster miracles manifest for you and your business and the impact you want to have in the world. That's why I'm sharing with you my complimentary 7 Step Guide to engaging your tribe with a magnetic podcast that makes you money. Sound good? Go to wingspodcast.com/liftoff. You can also qualify for a complimentary call with me on how to get your podcast launched in 12 short weeks – with a blueprint for community engagement and monetization as well. I'll share my 3 proven strategies that changed the game for me – plus some secrets I've learned about how to engage and monetize a growing following.
Wings of the Empowered Woman Retreat & Mastermind
If your vision is to make 2020 your game-changing year … then join us at Wings of the Empowered Woman – a unique, immersive and intimate retreat for women in business who want to step into abundance in all areas of their lives and contribute to a community that is dedicated to #liftasweclimb. This year we're in Costa Rica at the beautiful 5-star Imiloa in the pristine jungle on the edge of the most beautiful Pacific beach you've ever seen. Our dates are Nov 4-8 and we're already filling up – so hurry and apply here right now for a transformational experience that will leave you refreshed, rejuvenated, empowered and ready to manifest all your dreams.
Wings of Success Summit and Inner Circle
Grab your WINGS! Learn from 60+ women entrepreneurs who've "been there, built that" to create and sustain 6, 7, 8, 9 and even 10 figure businesses, grow their influence and overcome many challenges along the way. We share our success habits, give practical advice you can implement right away to transform your business and your life. Free for live streaming and early bird discounts now for lifetime access, instant downloads of video and audio lessons, bonus content plus access to an exclusive private Mastermind and a private VIP invitation to join the Wings Inner Circle for mentoring and more. It's your "entrepreneurial MBA"! Join the Inner Circle for group coaching, mentoring from Melinda Wittstock and her growing network of top performing entrepreneurs and investors, and mastermind with your "business family".
https://www.bingechannels.com/?ref=melindawittstock
Zero Limits Ventures
How much is your company worth? Want to find out how to boost your valuation? Click here to claim your FREE consult call
with ZLV Founder Steve Little for your valuation enhancement and capital acquisition strategy.  You can also book your complimentary "office hours" with Steve.
How to leverage your divine feminine energy to manifest in flows and cycles
Why women tend to burn out in business when we're always in our masculine energy
How to let go of whatever you're creating right now that is not in your truth
How we create and innovate best when we're in and inspired by nature
The four "internal" erotic muses that bring us to connection with ourselves
Why women when collaborating are uniquely suited to build businesses that have a global impact of social good
How to get out of scarcity thinking that leads to jealousy, overwork, isolation and the "mean girl" and "queen bee" syndromes
And much more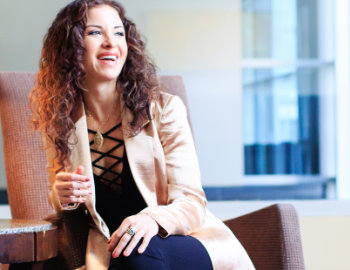 Get the Transcript HERE
If you liked this episode...
Then you will love these!
Michelle Norris
PODCAST #494 Hard to Kill
Angela Henderson
PODCAST #496 The 7 Profit Pillars
Renée Warren
PODCAST #490 A Place of Giving