559 Jen Grant: Scaling to Billions
How to Scale Sales and Marketing with Trusted Relationships During Covid
What's your next act if you've built businesses to billion-dollar Unicorn status as a CMO?
Jen Grant has spent 15 years building companies from the ground up, several of them to billion dollar valuations – and now she's stepped up to the CEO role at an earlier scrappy startup stage when you're still perfecting product market fit and laying the foundations for scale.
Now CEO at Appify, a no code platform for businesses needing mobile apps, Jen shares what it's like "shifting stages" from post Series D investment round when the focus is all about fast scaling and operational efficiency to perfecting product market fit and building the right team.
Jen has "been there, built that" as a CMO, leading Looker's marketing until its $2.6B acquisition by Google in 2019. She also led the rebrand of Elastic and built the team that took the company public for $2.4B in 2018, and grew Box from a small start-up to an industry-leading enterprise content company with a $1.7B IPO in 2015. Prior to that, Grant spent 4 years at Google leading the Google Apps EDU, Gmail, and Book Search marketing teams.
Today dig deep into the secrets of scaling, what it takes to stand out from the crowd with a differentiated message that resonates with your targeted customers, and create repeatable sales processes built on authenticity and trust. And much more including how women can help other women succeed as entrepreneurs and CEOs.
How Coronavirus has changed marketing and sales, and how to forge trusted relationships, without face-to-face contact
The secrets to success in change management
How to co-create with your customers to ensure a "must-have" product that serves people's needs
How to get customer validation
How to navigate between evangelizing the full vision of your company and product and what you can sell at the early stage
Why it's vital to avoid siloes and make sure your multidisciplinary team is aligned on mission and metrics
Why it's vital you're on top of your numbers – whether customer data or financials
How to make sure your product messaging is clear, simple and geared to solving a customer pain point
Innovation in "no code" mobile platforms, and more!
Join the conversation on Podopolo https://podopolo.com – available in for free in both the Google and Apple app stores – and unlock special perks including a chance to have a complimentary 15-minute consult with Wings host and serial entrepreneur Melinda Wittstock.
More about Jen Grant at appify.com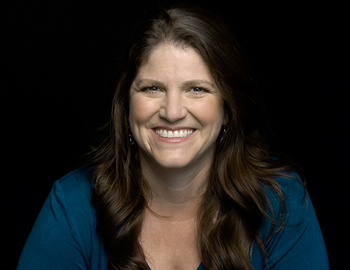 More about Jen Grant at Appify
Jen Grant has spent the last 15 years building companies from the ground-up and taking multiple companies such as Box and Looker to over a billion dollar valuation as a CMO. She also spent 4 years at Google, leading the Google Apps EDU, Gmail, and Book Search marketing teams. Now, she's moved into the early stage CEO role at Appify, the "no code" platform for mobile apps.
Get a couple of months free Here
Get the Transcript HERE
Wings of Inspired Business was ranked #8 of Entrepreneur Magazine's Top 20 Business Podcasts for 2020 – and Feedspot's #2 business podcast for women.
Our Sponsors and Special Offers
Podopolo – The #1 Social Podcast App + Player
Discover your new favorite podcasts, interact with hosts and each other, and win prizes, freebies, special discounts and more as you share content, put lessons into action in your life, and engage in mission-driven quests to improve the world – all in one mobile app. Download Podopolo right now in the Apple and Google app stores. And if you're a podcaster – join us! Learn more here.
Launch Your Magnetic and Profitable Podcast
If you've been putting off launching your podcast, now is your time. The world needs to hear your expertise and our message right now. Your voice IS your value.  I believe your voice is your passport to engage the world in your true purpose and mission, and so during the Coronavirus I am offering a group Podcast Intensive and I'm cutting my rates so you can use this time of "physical distancing" to connect deeply with your community and attract and best serve your customers.
Get The 7 Steps to Your Profitable Podcast
Is this the year you finally launch that podcast of yours? I believe your voice IS your value.  I believe your voice is your passport to engage the world in your true purpose and mission, and that when you do leverage your voice as a podcaster miracles manifest for you and your business and the impact you want to have in the world. That's why I'm sharing with you my complimentary 7 Step Guide to engaging your tribe with a magnetic podcast that makes you money. Sound good? Go to wingspodcast.com/liftoff.
Zero Limits Ventures
How much is your company worth? Want to find out how to boost your valuation? Click here to claim your FREE consult call
If you liked this episode...
Then you will love these!
Michelle Norris
PODCAST #494 Hard to Kill
Angela Henderson
PODCAST #496 The 7 Profit Pillars
Renée Warren
PODCAST #490 A Place of Giving