567 Jenny Fenig: Co-Create with the Cosmos
How to Achieve More By Working Less
Well, we left 2020 behind, and yet the very real fears and anxieties swirling around us followed us into 2021, with Covid raging to new heights and our very democracy threatened by insurrectionist mobs of white supremacists and conspiracy theorists.
Tomorrow is a new day with a new President and much must change to heal the country. We can all begin that change from within ourselves. We can choose to be the change we want to see, and embodying compassion, truthfulness and love in what we do, say and think.
We all have the power internally to manifest positive change externally – in our businesses, our lives, and our society.
Today we talk about "co-creating with the cosmos", applying the intuitive power of ancient wisdom to our businesses and our lives.
Jenny Fenig is the founder of Magic Makers Coach Certification, and she trains professionals in the craft and business of intuitive coaching. She to empowers creative women entrepreneurs, coaches and corporate leaders to increase their confidence, impact, money and time-freedom so you can "be the change" and amplify your results by doing less.
Sounds good, right? Her magic is all about leveraging your intuition and connectedness to the cycles of nature to find peace and self-acceptance on your journey.
Why aligning yourself to nature and the moon cycles allows you to create without stress and in flow for more productivity
Why your best strategic thinking and true inspirations come when you are not working at your computer
How personal loss, tragedy and failures are often the catalyst to help us transform our lives
How to trust your ideas and put them into action with focus
The secrets of the "inspiration list" rather than being ruled by a "to do" list
How to accept failures as lessons and opportunities with curiosity and open-mindedness
How to overcome perfectionism and imposter syndrome
How to juggle homeschooling 3 young kids as you grow your business
And much more!
Join the conversation on Podopolo https://podopolo.com – available in for free in both the Google and Apple app stores – and unlock special perks including a chance to have a complimentary 15-minute business growth or podcasting consult with me.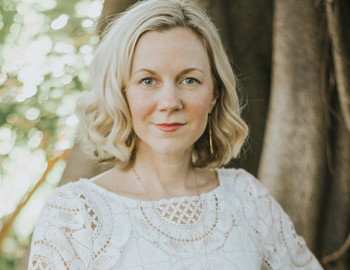 More about Jenny Fenig
Jenny Fenig is founder of Magic Makers Coach Certification, training professionals in the craft and business of intuitive coaching.  She helps you amplify your results by doing less, and focuses on empowering creative women entrepreneurs and corporate leaders to increase their confidence, impact, money and time-freedom by mixing modern with ancient practices.
Get her Free Template: RECLAIM YOUR TIME
Listen to Jenny's podcast at Get Gutsy
Get her book: Get Gutsy
Join her Facebook Group Here
Get the Transcript HERE
Wings of Inspired Business was ranked #8 of Entrepreneur Magazine's Top 20 Business Podcasts for 2020 – and Feedspot's #2 business podcast for women.
Our Sponsors and Special Offers
Podopolo – The #1 Social Podcast App + Player
Discover your new favorite podcasts, interact with hosts and each other, and win prizes, freebies, special discounts and more as you share content, put lessons into action in your life, and engage in mission-driven quests to improve the world – all in one mobile app. Download Podopolo right now in the Apple and Google app stores. And if you're a podcaster – join us! Learn more here.
Launch Your Magnetic and Profitable Podcast
If you've been putting off launching your podcast, now is your time. The world needs to hear your expertise and our message right now. Your voice IS your value, and your passport to engage the world in your true purpose and mission. As the Coronavirus Pandemic continues, I'm offering a group Podcast Accelerator at a discount so you can connect deeply with your community and attract and best serve your customers.
Get The 7 Steps to Your Profitable Podcast
Leverage my complimentary 7 Step Guide to engage your tribe with a magnetic podcast that makes you money.
Zero Limits Ventures
How much is your company worth? Want to find out how to boost your valuation? Claim your FREE consult call with Steve Little, who's built and sold 6 of his own companies for 9-figure exits and helps other founders get a 5X to 10X multiple on their the sale of their business.
If you liked this episode...
Then you will love these!
Michelle Norris
PODCAST #494 Hard to Kill
Angela Henderson
PODCAST #496 The 7 Profit Pillars
Renée Warren
PODCAST #490 A Place of Giving