605 Jules Schroeder:
Let's face it. We're all craving rejuvenation + reconnection after more than a year of living life on Zoom, Slack… and Clubhouse. We've pivoted, doubled down, juggled everything, and I mean EVERYTHING, while reinventing + growing our businesses from home. NOW it's YOUR TIME to get out of the house for some serious pampering, deep connection, and eureka moments so you can manifest magic in your life and business.
MELINDA
I'm Melinda Wittstock and today on Wings of Inspired Business we change it up to talk about something we ALL need as female founders. Each other.
One of the most profound lessons I've learned on my entrepreneurial journey as I've built five successful businesses – and there have been many – is that the support, empathy, and strength of other female founders is my lifeline.  We're only as good as the community we surround ourselves with, and when women lift each other in business and in life, we are unstoppable.
It's been my dream with this podcast to catalyze an ecosystem where women grab our wings and truly lift as we climb – an ecosystem where women mentor each other, buy from each other, promote each other, and invest in each other.
That's why today I have a special treat for you – because I want you to manifest HEALTH & WEALTH in flow and on your own terms. I want you to awaken your power within to MANIFEST MAGIC in your life and business, I want you to unlock TIME FREEDOM. I want you to release and heal what no longer serves you.
So today we're going to talk about a special opportunity for you to join me and other inspiring female founders this October at a luxurious retreat in Costa Rica. In a moment, my Wings Retreat co-host Jules Schroeder, visionary founder of Unconventional Life, will be here with me to share all about what we have planned for you and why – if you're a female founder with a growing business – we want you to join us in Costa Rica this October! First…
#LiftAsWeClimb is more than words.
It's the wealth, abundance, and profit that comes from promoting each other, mentoring each other, buying from each other, and investing in each other. When our carefully curated Wings community joined together for our two Retreats in 2019, magic happened: We exchanged more than $500,000 of new business between us.
That's right, and now that the Coronavirus Pandemic is receding, we're doing it again this October – so you can step into a world of abundance where women genuinely #LiftAsWeClimb – giving and receiving with open hearts so we can all walk in our brightest light.
Today on Wings my retreat partner, the visionary entrepreneur, musician, and Unconventional Life retreat founder Jules Schroeder joins me to talk about the Retreat. Here's what you need to know about Jules: Ranked by Inc. Magazine as #1 of the "Top 27 Female Entrepreneurs Changing the World in 2017" and one of the "Top 40 Millennials to Follow in 2018″, Jules is on a mission to inspire people to create a life by their own design. With this vision, Jules created Unconventional Life, its game changing retreats, a Forbes column and top-ranked podcast for entrepreneurs.
We're going to talk about how Wings uniquely combines business learning, profitable collaboration + social impact with white space for reflection, creative play to foster deep and game-changing connections, radical self-care from the spa and sound healing to the latest in biohacking – all in an abundance of beauty with other beautiful souls like you.
Nestled in the pristine Costa Rican jungle overlooking the Pacific Ocean, we tap into nature's untouched gifts and create serenity in our hearts and minds – awakening our consciousness in service and harmony to ourselves and the planet as entrepreneurs and business owners – all luxury with ocean views, five-star organic cuisine and the chance to experience exhilarating adventures and transformational healing right outside your door.
So let's put on our wings with the inspiring Jules Schroeder.
Melinda Wittstock:
Jules, welcome to WINGS.
Jules Schroeder:
Thanks so much for having me, Melinda. Good to be here.
Melinda Wittstock:
Well, it's great to have you back. I can't remember how long it was ago that you were on this podcast, but gosh, a year and a half in now through this pandemic, and I don't know about you, but I am craving the connection with other amazing female entrepreneurs this October. I can hardly wait.
Jules Schroeder:
I know. It has been a long time coming. I know many of us, we've had that itch, and we're just feeling it. Costa Rica, out of all places, is going to be so incredible. I actually had the honor of going there just about a month ago to check it out. Wow, the sound of the jungle, the birds, the people, yeah, it's going to be a long time coming.
Melinda Wittstock:
I know. The reason I even started this podcast is that I imagine this world, this ecosystem where women genuinely showed up for each other to mentor each other, buy from each other, promote each other, invest in each other. My experience being often the only woman in the room or being around women that were queen bees, stuck in that scarcity, thinking they only needed to compete with other women, I so craved, the chance to collaborate with other really strong women who were doing amazing things, because I believe and I know and we've proven out in the previous retreats that when we do that, we're all better off for it.
Jules Schroeder:
Yeah. Absolutely. I think one thing that I've learned, one of the biggest gifts, I think, from COVID is just seeing how much actually comes together in collaboration. I think in the slowing down, at least for me, and I'm sure you and many others, it's like removing away the excess of what didn't I need that I was saying yes to? Being the lone wolf on everything isn't always the most fun way to do it. Not only that, it's also not the most effective. I think that there's a way that instead of just being the big fishes of our silo pond, or for anyone that's listening, feeling like you were the lone wolf for a while, that it gets to be a time where it's like, "Well, I know what I can do as one. What happens when we come together in two or we and really create that 11 effect with our gifts and talents?" It's just one of the reasons why I love this show and I love this podcast is what becomes available when we, as women, start celebrating each other and we start acknowledging each other as gifts.
We look at I think where we're at in the world, and we're at such a tipping point of wealth transport. I think women are really leading the way, and to put money and to put wealth and to put collaboration in the hands of more women coming together to support each other I think is the way of the future. That's what I love for this stand that you're taking, and that's being created with this experience.
Melinda Wittstock:
Well thank you. I just feel so honored and privileged to work with you on the 2021 WINGS of the Empowered Woman. Jules, you contributed so much to the retreats that we had in 2019, and of course because of the pandemic, we had to skip a year. But it was so incredible to see all these women come together from different business verticals, different areas, different points on their journey as female entrepreneurs, different ages. Just a great diversity amongst all of us.
Then the closeness, the connection, the 'aha's, the rejuvenation. You mentioned that slowing down. What was amazing about that to me, too, was not just the retreat, but after the fact, all the women did $500,000 worth of business with each other.
Jules Schroeder:
Yeah.
Melinda Wittstock:
It blew my mind.
Jules Schroeder:
Yeah, it's so good.
Melinda Wittstock:
So Jules, October can't come soon enough for me, because I know I'm one of those women that, during the pandemic, has just had my head down. I've been working really hard building Podopolo. It's been really rewarding, but on the other hand, I haven't seen very many people, right?
Jules Schroeder:
Yeah.
Melinda Wittstock:
So October can't come fast enough. So let's start to paint the picture for women who are listening who might feel called to this retreat what they'll be experiencing.
Jules Schroeder:
Yeah, absolutely. I think for so many of us, who I was or who we were, who you were coming into this versus who we are now, there's an evolution. There's been a lot of transformation that has occurred, whether it's felt enjoyable or whether it's felt challenging or a mix of the in between. I think with that, the first thing to offer is just the opportunity of being in connection again. I know for some of us, our businesses have doubled, we've tripled, we've been in it. For others of us, it's been a complete reinvention. We've looked at, "Do I really like the way that I was doing it before? Do I want to do something different?"
So just to be in connection and have the reflection of 30 other women, right? Like you said, from different backgrounds, from different industries, from different age groups coming together to hold that space and just to get to see an experience yourself newly in and of itself, I think given where we've been, is just going to be so huge. Then when you start adding that in with women who want to see each other thrive, who want to do business together, who want to support each other and really lift each other up, it becomes an accelerator. It becomes a shortcut.
I think the most important part coming out of this is vision. I think what does it take to really have vision now? I know a lot of us, we're go-getters. We've got vision, but to first take the time to center with yourself. Imagine yourself in [inaudible 00:07:24], in Costa Rica, in Dominical for these five days, literally falling asleep to the sound of the jungle, eating incredible food by this famous Michelin star chef, getting to do yoga, getting to do all of these different experiences, waterfalls and things like that, just for the internal reset to give yourself that internal vision. Then you start having these different workshops, having these conversations with these other women, it starts to then create that external vision.
When you put those two together in such an accelerating environment, I feel like you get to access that don't know that you don't know feeling that's inside of you, this sense that you can feel like there's more, but when you look at your external reality, you're like, "Ugh," but it's not here yet, whether that's a shortcut and more clients and things like that, or whether that's more exposure, or whether that's like you don't even know what you're looking for, but something feels there, just friendship or connection.
I think what I love about this experience is it becomes a series of pattern interrupts where, for those listening, you then get to experience that don't know that you don't know zone that then allows what you want to have in your life really show up 10X, like you're playing in the quantum, in terms of what becomes available. So I think if you're ready to get out there and invent yourself newly, be in a field of reflection around women who also support you, but also really do some business, like set up some epic vision, really craft some goals.
It's such a perfect time, right? Coming in fall to really start to paint what do I want for this last quarter of the year, but who am I now present-tense in 2021? What do I want to take and create? Who are the people I want to be around moving into this next year as well?
Melinda Wittstock:
So true. I love what you said about pattern interrupts and being able to walk into what we don't know that we don't know. The sad truth of so many women in business, Jules, is that women get stuck sometimes on a task treadmill stuck somewhere in the six figures, struggling to scale, struggling to balance their business around the lifestyle that they want, end up working for their business rather than on it, serving everybody else, sometimes, ahead of themselves, trying to do too many things, juggling too many balls in the air. We often put ourselves last.
So, when I hear someone say, "God, I don't know, it sounds great, but I don't know if I have time," this is the kind of thing that actually, in the end, allows you more time, because you get… I found, this was my experience in the 2019 retreats too, is that you get very clear on what it is, where you can leverage your time best, where it becomes quantum time where you can get more impact for every action that you take, because you're in alignment and you're clear and you feel good about yourself and all of that.
What do you think about that time pressure that so many women are like, "Oh god, I'd love to, but I don't have time."?
Jules Schroeder:
Yeah, right? I think it's such a pattern, right? I was even talking to a friend of mine, and she was like, "I'd love to invest in this thing, but I always feel like I'm taking care of the men in my life." Then she went to go make another investment, and she's like, "Oh, but my son's getting married." I'm like, "There's the exact thing." So it's usually the very thing that you want to have a breakthrough in, whether that's having more time for yourself or what it might be that when it comes to taking the action of creating that for yourself, boom, there's that thing, and it comes up again.
I think it's being strategic. I think the idea, and a lot of us, we know, this, working harder doesn't necessarily have us be working smarter. So I think having the time for yourself, even these five days, for example, I think sets you up in such a bigger way, and you said it, it's like the clarity. A lot of times we don't have the direct clarity, so we're just going and going and going with our heads down, blinders on, but we're not actually getting the result that we want to get or getting the result as efficiently as [inaudible 00:11:25] to get it, or in a way that feels good to us. I know stress has been something that I always… It was such a default. If I'm not stressed out and I'm not working, then I'm not making money enough, or I don't know if I'm doing it right.
Then I realized it was like, wait, I don't have to be stressed out all the time and I can still have time for self-care, and I can get a massage occasionally, and I can work out, and I can eat well? I can do all of it? There's the and reality? I know a lot of us, we want that, but then we're like, "How do I do that?" You do that by starting to make actions aligned with the lifestyle that you want to have.
Melinda Wittstock:
Exactly. I wonder, often, if there's some sort of subconscious belief there that we think to be rewarding, it has to be hard, or we have to somehow punish ourselves to justify our success. It's so backward, actually, because we succeed more when we're happy.
Jules Schroeder:
Completely, and we're having fun, absolutely.
Melinda Wittstock:
It's so true. I think the other thing about this retreat though that makes it so different from so many a couple of things. One, the multidisciplinary approach of it, in a sense, that when people from different industries or different perspectives or different experiences collide, if you will, there are all kinds of chocolate peanut butter moments, you know? These kind of unexpected 'aha's where you learn something from, say, someone who's in, I don't know, biosciences and/or that person learns from someone in tech or internet marketing or branding or how to serve on a corporate board, or all these different things. They kind of cross fertilize. So in a business sense, I find that fascinating, because I always learn so much more just from seeing things through a different lens. So curating this community of women from all over is amazing.
Jules Schroeder:
Yeah, and I even think beyond that, even including with that, even just the different age range, right? Because I think sometimes there's the millennial age group that are out there pioneering, and then older demographics, sometimes it's like how are the millennials doing it? But then millennials are so fixated on them that they lack, sometimes, wisdom and just generational perspective and also just pure years of experience. So I think when you start to see the cross-hybrid of these things happen, we get to literally exchange gifts. Same thing with the different industries. We get to exchange things sometimes in ways that you're like, "Really? That's a ninja skill of mine?" Or, "Wow, you think that I'm an expert in this?" Sometimes we get to know ourselves differently as well, in terms of the things, because we're just so in it. They're just such a part of ourself that when they get exchanged in these environments, you also get to learn your superpowers in a different way. I think it does, it allows for a higher accelerated version of learning.
Then also to see women, a lot of women that come to this are six, seven, eight, even nine figure entrepreneurs. You'll find people that are right where you're at, a few steps ahead of that, and a few steps ahead of that. So I remember last year, or maybe it was two years ago almost at this point, right?
Melinda Wittstock:
Yeah, I know, right?
Jules Schroeder:
[crosstalk 00:14:39] that.
Melinda Wittstock:
I keep wanting to say last year, but yeah, there was a gap.
Jules Schroeder:
Right? Two years ago. But even hearing Natalie Ledwell, one of the speakers, who we've gone out and put Mind Movies together, and she's done so many businesses. It's not her first rodeo or her second business or her third business or fourth business, right? She's done it so many times that sometimes just to have the identity of people that are like, "Oh, I know where you're at in the process. Don't worry. There is more. It keeps going," or like, "You're really in it. It gets better," or, "Wow, you're crushing it."
Like you said, you keep hitting this predictable ceiling or plateau. "Oh, I've been beyond that. Let me show you exactly how to do that," or, "Wow, here's one thing that I learned there." When you have those kinds of shortcuts, I think it does, it allows for such an accelerated amplification, which is why I think these events are so important and why I'm so excited to collaborate with you on this and why we have so many people come back to these events, because they know the value of it.
Melinda Wittstock:
Well, the thing that moved me to tears is that 100% of the women last time said it was the best retreat they'd been to. It was utterly transformational. It literally made me cry, and that so many relationships carried on beyond, and people just kept helping each other, whether it was a business issue, crisis, urgent advice on a pivot needed during coronavirus, or a personal matter, say, about kids or partners or health issues or any of those things. Everybody has shown up and been there for each other as a result of those relationships.
This is something that women are innately good at, like relationship, empathy, intuition, really understanding the whole, if you will, and how that connects, and yet we do the opposite in business. We go into that lone wolf thing you were describing before and thinking that we have to do it all ourselves, and it's like, "Wait a minute, let's figure out how to leverage what's authentically a feminine power and lift each other along the way.
I think the other thing about this retreat though that's very different, it's very hybrid-y, right? It's not just a business thing, but it is. You learn a lot about business. You advance your business, and it's not just a pampering exercise, although it is.
Jules Schroeder:
There's spa days. Yeah, you're in a gorgeous five-star retreat center in Costa Rica.
Melinda Wittstock:
Right, in this beautiful spa. Just gorgeous with pampering and really deep relaxation. So it's not just that, but it's also not just that, but also having fun, right?
Jules Schroeder:
Yeah.
Melinda Wittstock:
I remember we all dressed up in our SuperShero 00:17:42] costumes.
Jules Schroeder:
Totally, had a fun dinner, dance party.
Melinda Wittstock:
Right? And had a blast. So it sort of combines learning, fun, connection, rejuvenation, and here's the really important thing, and this is what you're so good at doing, Jules, in the way that you facilitate the connection with people. You're just a brilliant facilitator, was also in creating white space for people. How many events have you been to where you're just kept to busy the whole time that you leave kind of a little bit like, "Hey, wow, that was great, but now what?" Because you didn't have the time to integrate at all or time during the event just to sit with what you're learning and have that white space, that quiet time as well.
Jules Schroeder:
Yeah. Absolutely. I think also having it be more experiential-based, right? Even experiential learning, I think a lot of us, right? Our attention span is short, and to be able to learn from people that are like your peers. I think even with the attendees, the people that come to this experience just as easily could be teaching at it, and those teaching are also attending. So there's all this hierarchy as well that I think allows for this organic connecting where it's not like someone's there and they just leave or whatever it might be. You get this real exchange that happens. I think that allows… I got to hire some of the women who I met at the event. I'm still friends with some of those other women.
Melinda Wittstock:
Oh yeah, me too. Yeah, yeah.
Jules Schroeder:
It's just-
Melinda Wittstock:
I hired people, and some of the people hired me. Yeah, I think that's where that 500,000 number came from.
Jules Schroeder:
Yeah, absolutely, and it's rare to have that and also have women that are like, "Okay, I value my intuition. I know I'm a woman. I value looking to myself and having myself be a core. I'm also a go-getter in business. So I've got vision. Even if your vision, you feel like you're in a transition. You're like, "What is my vision in this moment?" Come, you'll get that clarity, but also it's like women are really getting after it. Then women who also really value this and reality. They really want to exist in this new paradigm called success in all areas, and to do it in a way that's fun, in a way that feels good, and in a way that's also experimental. There's just very few environments, like you said before, that I find encompass that where I'm like, "Okay, these are going to be peers who are actually not just talking about it, but they're doing it in real time. These are people who I enjoy hanging out with." So it's just, yeah, what I think the WINGS community is so great at.
So if you're listening to this and you're like, "All right, I've needed a break. I'm ready to get out there," it's such an intimate group. 30 women. That's all we'll have at this WINGS event in October. I highly recommend you join us. It'll be beyond fantastic and I just think such a retreat, literally, for myself and for all of us.
Melinda Wittstock:
Absolutely. I want to say for those of you who want more information on this, all the information is in the show notes, but you can go to WINGSexperiences.com/apply. It's an application-only curated experience. So we'll ask you a few questions. It'll only take a couple minutes of your time.
Melinda Wittstock:
It's a really curated community of great women, and if this is calling you, please do go check it out, because the retreat is filling up quickly, and that has all the details about how everything works. If you have questions, Jules and I are around to be able to talk to you.
I wanted to make sure though, Jules, too, that people know about you, because you've been running these award-winning retreats for some time now with Unconventional Life, doing them all over the world in exotic locations and bringing people together and almost uniformly every single person that's been to any of your retreats has talked about how they're the most transformational.
So, our unique partnership in bringing our collective experience together is something, but I want you to talk about what makes a great retreat, because you're, hands down, acknowledged for consistently delivering really superlative experiences.
Jules Schroeder:
Yeah, thank you for that. I actually never really set to do retreats. It really just happened out of a physical literal journey that I had back in 2016. Flash forward, I had undergone this wake boarding accident, which was a near-death experience in the summer of 2015. Long story short, came out of the MRI in the hospital almost approached by this white figure and six black shadow council member conversation of, "Jules, you have more work to do in the world. Do you want to do it?" They thought my neck was broken. They thought I might have been paralyzed. I just remember saying at the time, "Yes, as long as I don't come back as a vegetable."
In that next moment, I was zapped back into my body, and I felt this energy forge my neck back together and [inaudible 00:23:21] down my spine. Since that moment, talk about pattern interrupts, it was definitely a pattern interrupt. There was life before being driven by me, and life since coming through.
Flash forward three weeks later, I get a call from this woman that's like, "Hey, you want to come be a global ambassador for education at the UN as part of the 17 sustainable development goals?" I was in this neck brace at the time, and I was like, "That's not really the best time right now." This voice was like, "Jules," it was just like, "tell her you've got this initiative in education called CreateU." It was one of those moments like, "What?"
Long story short, I ended up at the UN. Then Forbes reaches out to me, and they're like, "Come be a part of Forbes 30 Under 30?" They were like, "Start writing for us." I was like, "I want to tell stories of people. Let me do this podcast." It was all just unfolding. I think a lot of us can identify these moments where we're in the flow of life, to some degree.
Eight months into that, about a year after that wake boarding accident, I woke up one morning, and I had literally had this dream of 30 entrepreneurs gathering in Bali, or the first word that came out of my mouth. I remember that dream felt so vivid. I was talking to my then partner, and I was like, "What do I do about this?" I was running a digital marketing agency at the time, kind of writing for Forbes, even though I was a terrible editor. I had great ideas, but I remember being outside the hot springs in Iceland on a portable WIFI device trying to hit send on my first ever blog article on Forbes.com. I was like, "This is crazy."
Legitimately, fortunately, he was a copywriter, but for weeks, I gnawed on this. It was this thing that I felt pregnant with. I was like, "But I don't do retreats, and who would even come? What would I even call it?" I also think as women, we have these nagging things, right? We've got these ideas in us, and we're like, "Am I qualified? Do I have the experience? Is this good?" Whether you already have a business and you want to add another venture or whatever it might be.
Lo and behold, I talked to a dear friend of mine, another woman, Lynn Saperstein, and I was like, "Lynn, this thing will not leave me alone." Two months later, we hosted the very first Unconventional Life event in Bali for 30 entrepreneurs, sold it out, and it was in that moment on day five where it was the first time in my life that I felt like I truly brought all of my gifts to the table at the same place and same time. My love of being an artist, teaching yoga, great food, amazing connection.
I said to myself, I was like, "I don't know if we'll do this again. I don't know when, where, how much." But I was like, "If you guys want to give me a deposit, we can make it happen." 30% of the people on the spot started giving me money. I was like, "How do I even take their money? Where are we even going next?"
Flash forward years later, we did castle towns in Italy, tree houses in Nicaragua, private islands in Madagascar. Unconventional Life was recognized by Ink as one of the top events for entrepreneurs to attend. The events won all these different awards and literally sold out every single event. Completely organic marketing, all word of mouth. 70% of people came back event after event.
I think what did that, what was the magic sauce in that was being so committed to the present moment transformation, meaning that every single time we said yes to one of these events, it was about meeting what was here rather than delivering what was. So it was like speaking into the moment rather than projecting into the moment.
I think a lot of times we go to events or we go to workshops or things like that, and sometimes I feel like people are talking at us. We learn a lot and it's great, but there's not this experience of, "Wow, that really shifted me." I valued from being in so many of those experiences, something where someone could come in, and they could be like, "That was a defining moment. There was who I was before, and there was who I was after."
Then I thought and I said, "Well, what does it take to actually create that moment?" In a lot of it, it's meeting the present moment. Most of my events are completely improv, meaning there's structure, and of course there's components and there's ingredients, but it's making a great stew. It's looking at what does this flavor call for in this moment? Or what wants to happen there? I use that pattern interrupt methodology by changing the variables like food, what you're doing and when. Are you going to a waterfall? Are you meeting a new jungle creature? Are you going on a boat? To what types of conversations are happening? To what types of workshops? To what kinds of self-care modalities can be infused that when you have these micro-openings thoughtfully combined over periods of time, it creates these macro shifts. Those are the shifts that after you get what you come for, you're like, "Okay, I want to go to this retreat so I can have this, that, and the other thing."
Then when you get that, then there's that next layer, like we were talking about earlier, what you don't know that you don't know that you feel. That's, I think, the juice. That's like your soul. It's like when you get to clear the clutter out of the way of life and the business and noise, and you can actually hear some of what is trying to come to you. That's, I think, where in some of these bigger moments of alignment that ultimately congruency happen.
For me, that's what makes it worthwhile in doing it. That's just been the stand that I've had in all the retreats that I've done. It's like can I meet the moment newly, and can I really create with what's here? Then can we do that collectively? Then can we do that at scale? Because I do believe that when we're all connected, when we're all aligned, when we're in our power, when we're in our purpose and we're in the present, I think radical things happen, and I think it's what makes this whole human experience, coming back to that near death experience, worth it, right? It's what makes the whole question of why are we here, and what is there for me to do in the world to start to address some of those things, and to say, "This is part of this path," and you prioritizing you as the individual I think is the most important part of this path.
So getting that space for some people who come to my experiences, it's the first time they've ever done that. For others, they haven't done it in ages, and for others, they've been regulars, but prioritizing that regularly I think is how you keep going and how you keep growing.
Melinda Wittstock:
Everything you said, it resonated so deeply with me. In particular, Jules, that near-death experience you had, how that changed you from you doing it to being the channel or the instrument, if you will, to letting things flow to you, through you, that is when we get to that level, I guess, of consciousness or conscious awareness, and when we apply that to our businesses, in terms of who we're being, magic happens. That's definitely an element of this.
Like you said, everybody's on a different path or a different place on that journey, but opening up to that or getting consistent with it is definitely a component of this. For people who listen to this podcast, they know that I'm all about this connection, that business growth and personal growth are the same thing.
Jules Schroeder:
Totally.
Melinda Wittstock:
Completely the same thing. Like if you want therapy, just become an entrepreneur. It'll bring up all your stuff and help you really deal with it. But it's a continual journey, and it's a journey definitely not to walk alone. So I encourage everybody, check this out. We only have 30 spaces. We could maybe squeeze a few more in, but just to paint the picture for you, it is literally five star, bare-foot, jungle luxury. A lot of it is outdoors. There are these ancient Balinese authentic homes, waterfall bungalows, geodesic domes, this amazing food, just pristine Pacific Ocean beach right there. We're going to be doing a lot of amazing things, everything from a cacao ceremony to a whole bunch of other fun surprises that we have planned amid all the collaboration and the business learning and the biohacking, all the health and all the different things.
Again, it's WINGSexperiences.com/apply. The dates are October 20th to the 24th. It's a fly-in to San Jose airport, and the resort picks you up from there and drops you right at this beautiful, amazing place. Everything is taken care of for you. Can leave everything behind and just really focus on you, which we all need. Oh my god, when is October? How fast is October coming?
Jules Schroeder:
Right?
Melinda Wittstock:
Ah man, seriously, I can't wait to be there, and I can't wait also to.. There are so many amazing women coming. Everybody giving openly, but also, here's the other thing, Jules, everybody also being willing to receive.
Jules Schroeder:
Yeah. I think that's such a big part of it. I think a lot of us, and I know you too, we're givers. We give and we give and we give to the point where sometimes I give, and I'm so emptied that it's like I have nothing left to give. Then I get resentful. Then I feel exhausted, and then I'm stressed or whatever it might be. So that continual practice of refilling and just the full receiving is just… Yeah, it's everything, and I'm so ready for it.
Melinda Wittstock:
God, so funny you describe that, because I know better than that, that whole thing that you just described, and yet it happens to me too, right? Because just give and give and give and give until there's nothing left, and you're like, "Wait a minute. Wait. I'm not really happy."
Jules Schroeder:
Yeah.
Melinda Wittstock:
I need to replenish.
Jules Schroeder:
Completely.
Melinda Wittstock:
[inaudible 00:33:21] give from a full cup. Exactly. So Jules, anything else that you want to share about the retreat before we wrap up this conversation?
Jules Schroeder:
I would just say, ladies, if you know you're a yes, then go to the link and apply. If you're curious, right? If there's just a part of you that's like, "Wow, I've never done something like that," or, "What would that be like?" Or, "Do I have the time or the investment?" Or whatever it might be, I would also say apply. Sometimes just the very nature of following the breadcrumbs opens up something massive, and usually in ways that we don't expect.
So I would just say wherever you're at on the spectrum, whether you're like, "Yes, this is perfect," or like, "Huh, this has got my curiosity," or like, "Whoa, what would that be like?" I would say just go to the page, hit apply, have a conversation. Super low-pressure environment. Like I said, we've already got quite a few women that already registered, and we're really looking for the right women, right? The women who are like, "Wow, there's something here. This is what I want, and I want to be a way of modeling the future in my life, in my family, in my business, and doing that in collaboration."
I think that's really what we are a stand for is modeling that for women, for all of us to celebrate each other, because when it's one woman's success, it's all of our success. When one woman hits seven figures in their business, it gets to be all of our success. When a woman hits eight, in this era of competition, I think, gets to actually dissolve and we get to, in real time, write a new script.
So if you feel like, "Yes, I want to be a part of that," or, "Yes, I'm curious," then head over to WINGSexperiences.com/apply and we'll look forward to seeing you there.
Melinda Wittstock:
Wonderful, Jules. Thank you so much, yes, for putting on your wings and flying with us, not only on this podcast, again, but just with this retreat. It's such a delight working with you. I can hardly wait to see it all unfold. Thank you so much.
Jules Schroeder:
Thanks so much, everyone. Thanks, Melinda.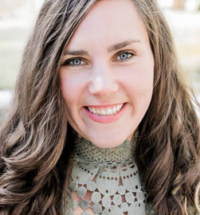 If you liked this episode...
Then you will love these!
Michelle Norris
PODCAST #494 Hard to Kill
Angela Henderson
PODCAST #496 The 7 Profit Pillars
Renée Warren
PODCAST #490 A Place of Giving