605 Jules Schroeder: Lift As We Climb
Why Women Soar Higher When We Support Each Other
Let's face it. We're all craving rejuvenation and reconnection after more than a year of living life on Zoom, Slack and Clubhouse. We've pivoted, doubled down, juggled everything, and I mean EVERYTHING, while reinventing and growing our businesses from home.
Now it's your time to get out of the house for some serious pampering, deep connection, and eureka moments so you can manifest magic in your life and business.
One of the most profound lessons I've learned on my entrepreneurial journey as I've built five successful businesses is that there is ONE thing all female founders need: Each other.
We're only as good as the community we surround ourselves with, and when women lift each other in business and in life, we are unstoppable.
It's been my dream with this podcast to catalyze an ecosystem where women grab our wings and truly lift as we climb – an ecosystem where women mentor each other, buy from each other, promote each other, and invest in each other.
That's why today I have a special treat for you – because I want you to manifest HEALTH & WEALTH in flow and on your own terms. I want you to awaken your power within to MANIFEST MAGIC in your life and business, I want you to unlock TIME FREEDOM. I want you to release and heal what no longer serves you.
So today we talk about a special opportunity for you to join me and other inspiring female founders this October 20-24th at a luxurious retreat in Costa Rica: Wings of the Empowered Woman.
My retreat cohost Jules Schroeder joins me today to share all we have planned for this inspiring retreat. Jules is a visionary entrepreneur, musician, and the founder CEO of Unconventional Life, with game changing retreats, a Forbes column, and top-ranked podcast for entrepreneurs. Unconventional Life has reached millions of people from over 75 different countries and has become a global community of like-minded entrepreneurs, influencers, creatives, and thought leaders. Jules herself has always been multi-passionate as an avid cross fitter, yoga teacher, musician and singer, writer, avid traveler, and overall life enthusiast.
Why you need this retreat more than ever if you are a female founder after all the rapid change of the past year
What holds women back from stepping into their authentic feminine power
How to unlock time freedom, productive flow, creativity, and scale your business in alignment with your desired lifestyle
Why women are at our most powerful when we are lifting each other up
All the details of the October retreat
And much more!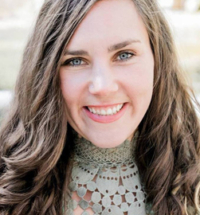 More about Jules Schroeder at Unconventional Life
Ranked by Inc. Magazine as #1 of the "Top 27 Female Entrepreneurs Changing the World in 2017" and one of the "Top 40 Millennials to Follow in 2018″, Jules Schroeder is a musician and visionary entrepreneur on a mission to inspire people to create a life by their own design.
Check out Jules' podcast Unconventional Life
Get the Transcript HERE
Wings of Inspired Business was ranked #8 of Entrepreneur Magazine's Top 20 Business Podcasts for 2020 – and Feedspot's #2 business podcast for women.
Our Sponsors and Special Offers
Podopolo – The #1 Social Podcast App + Player
Discover your new favorite podcasts, interact with hosts and each other, and win prizes, freebies, special discounts and more as you share content, put lessons into action in your life, and engage in mission-driven quests to improve the world – all in one mobile app. Download Podopolo right now in the Apple and Google app stores. And if you're a podcaster – join us! Learn more here.
Launch Your Magnetic and Profitable Podcast
If you've been putting off launching your podcast, now is your time. The world needs to hear your expertise and our message right now. Your voice IS your value, and your passport to engage the world in your true purpose and mission. As the Coronavirus Pandemic continues, I'm offering a group Podcast Accelerator at a discount so you can connect deeply with your community and attract and best serve your customers.
Get The 7 Steps to Your Profitable Podcast
Leverage my complimentary 7 Step Guide to engage your tribe with a magnetic podcast that makes you money.
Zero Limits Ventures
How much is your company worth? Want to find out how to boost your valuation? Claim your FREE consult call with Steve Little, who's built and sold 6 of his own companies for 9-figure exits and helps other founders get a 5X to 10X multiple on their the sale of their business.
If you liked this episode...
Then you will love these!
Michelle Norris
PODCAST #494 Hard to Kill
Angela Henderson
PODCAST #496 The 7 Profit Pillars
Renée Warren
PODCAST #490 A Place of Giving