117 Kara Goldin: Building a $100m+ Business
Kara Goldin broke her Diet Coke habit by putting fruit in her water. It was the 'aha' moment that lost her 50 unwanted pounds and built a $100m+ company now growing into a $1bn unicorn.
---
Kara is founder and CEO of hint®, a healthy lifestyle brand that produces unsweetened water. Melinda Wittstock talks to Goldin about what inspires and frustrates her as a female entrepreneur, and why the biggest obstacle to success are the walls we build ourselves.
Kara Goldin's father was the first to see the hint® founder's 'entrepioneering' spirit in his youngest daughter: "He told me that when I heard 'no' it meant 'maybe', and 'maybe' meant 'yes'."
Kara tells WINGS host Melinda Wittstock about how she built hint® – from its origin as a way to make water "less boring" to help her break her Diet Coke habit to how she pioneered a way to pasteurize water to extend the fruit-flavored unsweetened water to avoid using chemical preservatives.
Earlier this year hint® broke the $100 million revenue barrier, and now with new products on the way – including now a sunscreen spray without harmful oxybenzone and parabens – Kara looks destined for $1bn unicorn status.
Here are some of Kara's tips for entrepioneering women looking to take flight in business:
"No One Knows!": If you think every other entrepreneur looks like they know what they're doing, think again.
Revel in being the 'outsider': It's what leads to innovation. Kara tells Melinda that if she'd had any expertise in the CPG business (rather than tech), she wouldn't have had the innovative breakthrough to pasteurize the water.
Don't put up walls: Entrepreneurs often get in their own way because of limiting beliefs: "I've just always been a 'Well, just break it' person. Sometimes I just don't even allow enough time in my head to figure out, 'Oh gosh, that's going to be really hard. I guess I shouldn't launch the product. I guess I should figure this stuff out before'."
Early Inspiration: How her mom going back to work led her father, then at ConAgra, to innovate the Healthy Choice brand because he hated TV dinners. And how his experience led her to want to be her own boss.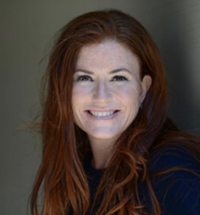 Kara, named by the Huffington Post as one of six disruptors in business alongside Steve Jobs and Mark Zuckerberg, talks too about the Kara Network, a digital resource and mentoring platform she launched in 2016 for aspiring and established entrepreneurs.
Get Kara's offer:
Use the code VARIETY15 for a 42% discount on the Hint Water variety pack.
Get the Transcript HERE
Our Sponsors


If you liked this episode...
Then you will love these!
Michelle Norris
PODCAST #494 Hard to Kill
Angela Henderson
PODCAST #496 The 7 Profit Pillars
Renée Warren
PODCAST #490 A Place of Giving