596 Kelly Cooper: Lead The Change
How to Make Men Allies in Empowering Women Executives and Entrepreneurs
If you think diversity and inclusion in your company is a "nice to have" that you'll get around to someday, think again. The numbers tell a story that spells the difference between profit and loss, growth or extinction.
Corporate giants, small businesses or startups that ignore the call to embrace a diverse and inclusive culture are less likely to meet or exceed financial targets, attract top talent, keep up with the fast pace of innovation or resonate with customers.
So what does it take to create and empower a diverse and inclusive team, and what makes a culture truly inclusive?
Kelly Cooper is a Diversity and Inclusion Strategist, Business Transformation Leader, and author of the book Lead the Change – The Competitive Advantage of Gender Diversity and Inclusion, and she says you know your company culture is inclusive when all people from diverse backgrounds feel valued, respected, and recognized.
With a long background as an executive in the male-dominated mining and forestry industries, Kelly made it her mission to change the game. By applying EQ skills such as empathy, impulse control, assertiveness, among others to help everyone find greater understanding of the benefits to gender diversity and inclusion, Kelly has successfully demonstrated that transformational change can happen in any organization.
Why investing in the diversity of your team optimizes performance, creates greater innovation, and results in a higher return on investment.
Why companies with inclusive cultures are twice as likely to exceed financial targets, three times as likely to be high performing, and six times more likely to be innovative and agile.
How the cost of inaction may put many businesses out of business.
How to get bosses and business executives to overcome their resistance to change
Why its imperative women get out of the fear-based "scarcity thinking" that can lead to bringing other women down rather than supporting them.
Why true diversity and inclusion necessitates a workplace culture where everyone feels able to bring his or her authentic selves to work.
Why its vital to diversify your networks to be able to attract and recruit diverse team members
And much more!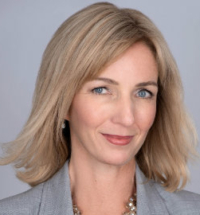 More about Kelly Cooper at Center for Social Intelligence
Kelly Cooper is a Diversity and Inclusion Strategist, Business Transformation Leader, Executive Coach, and author of "Lead the Change – The Competitive Advantage of Gender Diversity and Inclusion"(GDI). A former mining and forestry executive, Kelly shares today how her work explaining the GDI value proposition and providing an actionable blueprint is making a transformational impact.
Get her book: Lead the Change 
Get the Transcript HERE
Wings of Inspired Business was ranked #8 of Entrepreneur Magazine's Top 20 Business Podcasts for 2020 – and Feedspot's #2 business podcast for women.
Our Sponsors and Special Offers
Podopolo – The #1 Social Podcast App + Player
Discover your new favorite podcasts, interact with hosts and each other, and win prizes, freebies, special discounts and more as you share content, put lessons into action in your life, and engage in mission-driven quests to improve the world – all in one mobile app. Download Podopolo right now in the Apple and Google app stores. And if you're a podcaster – join us! Learn more here.
Launch Your Magnetic and Profitable Podcast
If you've been putting off launching your podcast, now is your time. The world needs to hear your expertise and our message right now. Your voice IS your value, and your passport to engage the world in your true purpose and mission. As the Coronavirus Pandemic continues, I'm offering a group Podcast Accelerator at a discount so you can connect deeply with your community and attract and best serve your customers.
Get The 7 Steps to Your Profitable Podcast
Leverage my complimentary 7 Step Guide to engage your tribe with a magnetic podcast that makes you money.
Zero Limits Ventures
How much is your company worth? Want to find out how to boost your valuation? Claim your FREE consult call with Steve Little, who's built and sold 6 of his own companies for 9-figure exits and helps other founders get a 5X to 10X multiple on their the sale of their business.
If you liked this episode...
Then you will love these!
Michelle Norris
PODCAST #494 Hard to Kill
Angela Henderson
PODCAST #496 The 7 Profit Pillars
Renée Warren
PODCAST #490 A Place of Giving