612 Kirsty Verity: Amazon Success
The Keys to Starting Your Business On Amazon
Online shopping.
It was big before the Pandemic and now it's a way of life – and the first word that pops into our heads when we think of something to buy online is Amazon. It has become THE place to go when you need anything, and it's been built in large part by the thousands of individual entrepreneurs who sell products via Amazon – some making 7 figures or more doing it.
Today we talk about the life of an Amazon entrepreneur and the keys to starting and sustaining your own business as an Amazon seller.
Kirsty Verity spent 20 years climbing the ranks in corporate as a strategic branding expert, her works associated with some of the world's most recognized household brands, including Aquafresh, Sensodyne, Durex, Pedigree, and Whiskas. Coming up to her 40th birthday she knew she wanted a change, and before long she discovered Amazon.
A serial traveler and adventurer who loves to fuel her life with her business, Kirsty became an Amazon entrepreneur, selling more than $17M in physical products on Amazon since 2013. Now the CEO and co-founder of REAL Coaching, she has coached over 1,000 Amazon sellers to build their businesses with real results since 2015, helping sellers who are stuck to break through to the lifestyle and financial freedom they desire.
How to start a profitable business on Amazon
The biggest issues Amazon sellers face
How to increase your Amazon profits
What tools can help you boost your visibility
How Covid-19 has affected the Amazon marketplace
And much more!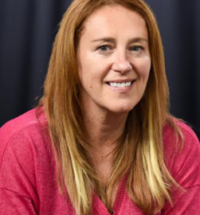 More about Kirsty Verity at REAL
 Kirsty Verity is CEO and co-founder of REAL Coaching. She has sold over $17M in physical products on Amazon since 2013 and has coached over 1000 Amazon sellers to build their businesses with real results since 2015.
Listen to Kirsty's podcast at Sprint to Profit
Get the Transcript HERE
Wings of Inspired Business was ranked #8 of Entrepreneur Magazine's Top 20 Business Podcasts for 2020 – and Feedspot's #2 business podcast for women.
Our Sponsors and Special Offers
Podopolo – The #1 Social Podcast App + Player
Discover your new favorite podcasts, interact with hosts and each other, and win prizes, freebies, special discounts and more as you share content, put lessons into action in your life, and engage in mission-driven quests to improve the world – all in one mobile app. Download Podopolo right now in the Apple and Google app stores. And if you're a podcaster – join us! Learn more here.
Launch Your Magnetic and Profitable Podcast
If you've been putting off launching your podcast, now is your time. The world needs to hear your expertise and our message right now. Your voice IS your value, and your passport to engage the world in your true purpose and mission. As the Coronavirus Pandemic continues, I'm offering a group Podcast Accelerator at a discount so you can connect deeply with your community and attract and best serve your customers.
Get The 7 Steps to Your Profitable Podcast
Leverage my complimentary 7 Step Guide to engage your tribe with a magnetic podcast that makes you money.
Zero Limits Ventures
How much is your company worth? Want to find out how to boost your valuation? Claim your FREE consult call with Steve Little, who's built and sold 6 of his own companies for 9-figure exits and helps other founders get a 5X to 10X multiple on their the sale of their business.
If you liked this episode...
Then you will love these!
Michelle Norris
PODCAST #494 Hard to Kill
Angela Henderson
PODCAST #496 The 7 Profit Pillars
Renée Warren
PODCAST #490 A Place of Giving