578 Krista Mashore: Fast Growth
Tips, Hacks and Advice on Everything from Facebook Ads to Clubhouse
If a tree falls in the forest and no one was there to see it, has the tree really fallen? A well-worn phrase, yes, and worth internalizing all the same because you can create the best product or service around, and if the people who will benefit from it don't know about it, well, that's not a story any entrepreneur wants to tell.
So what does it take to scale a business using digital marketing to 8 figures?
Krista Mashore is a digital media, funnel, and Facebook advertising maven who mastered data-driven marketing to build Krista Mashore Coaching, where she teaches everything she's mastered in digital marketing to real estate agents, professionals and entrepreneurs.
How to build trust and authority with target customers
Why you shouldn't ask anyone to buy anything from you until you've built a trusted relationship and delivered value
Watch the analytics like a hawk so you know what people want before you offer it to them
Secrets of scaling fast to 8 figures
How to build your team and why you should hire before you think you need to
What to know about crushing it with Facebook advertising and why ROAS (return on ad spend) should be your core metric
How to overcome limiting beliefs and just start, even if you don't have the plan perfectly laid out
And more!
Join the conversation on Podopolo https://podopolo.com – available in for free in both the Google and Apple app stores – and unlock special perks including a chance to have a complimentary 15-minute business growth or podcasting consult with me.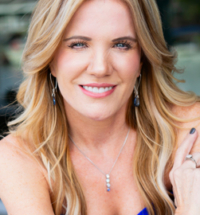 More about Krista Mashore
Krista Mashore recently took her new business, from zero to $7.4 million in just 25 short months using online digital strategies. A former teacher with a Masters Degree in Curriculum and Instruction, Krista is the recipient of FOUR prestigious Two Comma-Club Awards. She's also is the author of four bestselling books focusing on digital marketing.
Get her free book
Listen to Krista's podcast F.I.R.E.D. UP
Get her latest book: The Ultimate Digital Marketing Playbook
Get the Transcript HERE
Wings of Inspired Business was ranked #8 of Entrepreneur Magazine's Top 20 Business Podcasts for 2020 – and Feedspot's #2 business podcast for women.
Our Sponsors and Special Offers
Podopolo – The #1 Social Podcast App + Player
Discover your new favorite podcasts, interact with hosts and each other, and win prizes, freebies, special discounts and more as you share content, put lessons into action in your life, and engage in mission-driven quests to improve the world – all in one mobile app. Download Podopolo right now in the Apple and Google app stores. And if you're a podcaster – join us! Learn more here.
Launch Your Magnetic and Profitable Podcast
If you've been putting off launching your podcast, now is your time. The world needs to hear your expertise and our message right now. Your voice IS your value, and your passport to engage the world in your true purpose and mission. As the Coronavirus Pandemic continues, I'm offering a group Podcast Accelerator at a discount so you can connect deeply with your community and attract and best serve your customers.
Get The 7 Steps to Your Profitable Podcast
Leverage my complimentary 7 Step Guide to engage your tribe with a magnetic podcast that makes you money.
Zero Limits Ventures
How much is your company worth? Want to find out how to boost your valuation? Claim your FREE consult call with Steve Little, who's built and sold 6 of his own companies for 9-figure exits and helps other founders get a 5X to 10X multiple on their the sale of their business.
If you liked this episode...
Then you will love these!
Michelle Norris
PODCAST #494 Hard to Kill
Angela Henderson
PODCAST #496 The 7 Profit Pillars
Renée Warren
PODCAST #490 A Place of Giving