609 Laura Treonze: Company Culture
Hiring, Firing, Onboarding – and Why You Shouldn't Hire Based on Skill Alone
Did you know 67% of all employees are actively disengaged in the workplace?
For entrepreneurs, that is an opportunity to attract great talent that is underutilized or demotivated elsewhere by creating a great culture of empowerment for your team.
Yet all too often we fail to seize that opportunity. So where do many entrepreneurs go wrong and what steps can you take to make sure your hiring, onboarding and culture maximize your results and enable your team members to reach their full potential?
Chances are if you're like many entrepreneurs you may make the mistake of thinking your brand new team member can read your mind, that they know right out of the gate what is expected of them, the results you want to see, and how you want them to contribute to your culture.
Here's the thing: They can't read your mind.  When we fail to align expectations, get clear on what it means to live our company values, and take the time to onboard our new hires, we set everyone up for disappointment, including you.
Laura Treonze, an executive coach who specializes in behavioral understanding to enhance company culture, maximize executive talent and boost employee engagement. Today on Wings we talk about how we can be sure we're making the right hire, set team members up for success, and how to let go of those who are not a good fit.
Why skills or past performance elsewhere is not the only thing to assess when hiring
How to assess intrinsic or behavioral data in the interview process
What questions you should be asking to find the real attitude of your interviewee
What makes a GREAT company culture
How to make the mission and values on your website spring to life in your company in what team members are doing and who they are being
How to design your life based on who you are naturally and breakthrough your limiting beliefs
How to attract abundance in all areas of your life
And much more!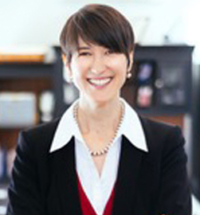 More about Laura at LMT Worth Talking About
Laura believes that behavioral understanding is the key to personal and professional success. Her mission is to help people do and be more than they thought physically, mentally, spiritually and financially possible while building businesses and lives worth talking about.
Laura has the equivalency of a Master Certified Coach having worked as a coach for Tony Robbins and in her own consultancy practice.
 Listen to Laura's podcast at Own Your Truth
Get the Transcript HERE
Wings of Inspired Business was ranked #8 of Entrepreneur Magazine's Top 20 Business Podcasts for 2020 – and Feedspot's #2 business podcast for women.
Our Sponsors and Special Offers
Podopolo – The #1 Social Podcast App + Player
Discover your new favorite podcasts, interact with hosts and each other, and win prizes, freebies, special discounts and more as you share content, put lessons into action in your life, and engage in mission-driven quests to improve the world – all in one mobile app. Download Podopolo right now in the Apple and Google app stores. And if you're a podcaster – join us! Learn more here.
Launch Your Magnetic and Profitable Podcast
If you've been putting off launching your podcast, now is your time. The world needs to hear your expertise and our message right now. Your voice IS your value, and your passport to engage the world in your true purpose and mission. As the Coronavirus Pandemic continues, I'm offering a group Podcast Accelerator at a discount so you can connect deeply with your community and attract and best serve your customers.
Get The 7 Steps to Your Profitable Podcast
Leverage my complimentary 7 Step Guide to engage your tribe with a magnetic podcast that makes you money.
Zero Limits Ventures
How much is your company worth? Want to find out how to boost your valuation? Claim your FREE consult call with Steve Little, who's built and sold 6 of his own companies for 9-figure exits and helps other founders get a 5X to 10X multiple on their the sale of their business.
If you liked this episode...
Then you will love these!
Michelle Norris
PODCAST #494 Hard to Kill
Angela Henderson
PODCAST #496 The 7 Profit Pillars
Renée Warren
PODCAST #490 A Place of Giving