735 Lesley Michaels: On the Shoulders of Mighty Women
Let Go of the Fear of Failure Because What You Focus on You Fertilize
A good female founder friend of mine once likened women in business to crabs in a crab pot. Whenever a crab got close to climbing out of the pot to escape a certain fate on a dinner plate, the crabs at the bottom pulled the ambitious crab back down.
Much is changing as women who are succeeding in business learn to help other women up, rather than keeping them down.
As women, we've all been socialized to compete only with other women, driven by the scarcity-minded notion that only a few can really "have it all".
Truth is, there is plenty of room for all of us to succeed, and when we help each other, we all do better.
Lesley Michaels was one of the first women to climb the ranks of corporate oil and gas. It was a world with few women, and even less support for women from women.
Then came the moment when her heart wasn't in it anymore, so she reinvented herself as a highly sought-after public speaker and an entrepreneur.
These days Lesley is focused on building her new podcast, Women We Should Know. She features audacious and committed women from around the world who are changing the narratives in arenas from climate change to advocacy and breaking glass ceilings for women in industries ranging from film to conservation.
She's also got a new book out called The Shoulders of Mighty Women, and her new TED Talk will premier this year. Lesley, a third-generation feminist, has also spent decades devoting a great deal of energy, coaching and advocating for those with unacknowledged or under-valued voices.
Why as women we must let go of the idea of failure completely because "what you focus on you fertilize"
How to make a courageous decision on a Monday that sets up courageous decisions all week
How to make fear your friend because the only ones who don't experience fear are the ones who never accomplish anything great
How to surround yourself with other strong powerful women who will lift you up as you lift them
How to overcome imposter syndrome
Why COVID was the perfect opportunity to look within and find purpose in your life
And much more!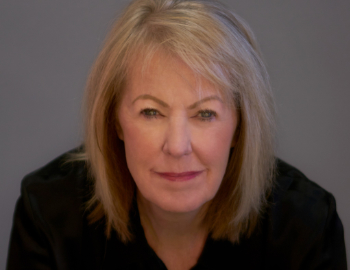 Be sure to join the conversation with Lesley and me over on the interactive podcast app Podopolo, where you can share your perspectives and she'll take your questions. Download Podopolo follow Wings of Inspired Business, and invite your friends.
More about Lesley at Lesley Michaels
Lesley Michaels, author of The Shoulders of Mighty Women, was one of the early women to run up the ranks of corporate oil and gas. When her heart was no longer inspired by the corporate world, she reinvented herself and became a highly sought-after public speaker as she leapt into entrepreneurship. Lesley also hosts the podcast Women We Should Know.
Listen to Lesley's podcast Women You Should Know
Order her book: The Shoulders of Mighty Women
Get the Transcript HERE
Podopolo: The Podcast App Where You Get Prizes – Just for Listening
Discover the perfect podcasts for you and your friends curated automatically to surface what you love from 5 million titles across all genres on the interactive podcasting app that makes listening social and personalized – and profitable for creators. Download now – it's free!  And sign up for our Contest to make a difference in the world and win prizes – just by listening.
Get The 7 Steps to Your Profitable Podcast
Leverage my complimentary 7 Step Guide to engage your tribe with a magnetic podcast that makes you money.
Zero Limits Ventures
How much is your company worth? Want to find out how to boost your valuation? Claim your FREE consult call with Steve Little, who's built and sold 6 of his own companies for 9-figure exits and helps other founders get a 5X to 10X multiple on the sale of their business.
If you liked this episode...
Then you will love these!
Michelle Norris
PODCAST #494 Hard to Kill
Angela Henderson
PODCAST #496 The 7 Profit Pillars
Renée Warren
PODCAST #490 A Place of Giving