476 Lisa Cherney: Get Effing Real
Plus, Coronavirus and the Power of a Confession
Crises always give us a choice.
We can hunker down in fear, let uncertainty immobilize us we can use the time to look within, connect deeply with ourselves and what we truly want from our lives and our businesses – and connect more deeply and in a new authentic way.
The Coronavirus Pandemic is turning our world upside down.
As everything slows down, it's an opportunity to use the time to look within and take action on what you are going to do in your business to meet rapidly changing circumstances.
Maybe it's the perfect time to tackle that "someday" project. Or perhaps you are in triage right now pivoting your business – and fast.
Every business owner has massive challenges right now and Lisa Cherney, host of the ground-breaking confession-based GFR (Get F'n Real) podcast and creator of the 12 GFR Commandments.
The power of a confession and the 12 "Get Effing Real" Commandments
How to know if you are not speaking or living your own truth
How to make yourself your most important client
How to live an unapologetic life and why it's never right to dim your light
How to stop worrying about what other people think of you
When walking away from a successful business is the right thing to do
Why we don't need to rush it
More about Lisa Cherney at www.GFR.life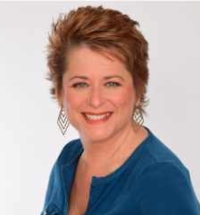 Lisa has been mentoring millionaire entrepreneurs for over 20 years. She is the host of the ground-breaking confession-based GFR (Get F'n Real) podcast and creator of the 12 GFR Commandments. In 2014, after 15 years in business and speaking on over 750 stages, Lisa Cherney got f'n real and dismantled her successful 7-Figure business as the Juicy Marketing Expert. Lisa learned that just because something is successful and people like it, doesn't mean you have to keep doing it.
Lisa says she always knew she had a low tolerance for not being happy (after all she left a "successful" corporate career, with companies like AT&T and Lipton at age 28), but now she knows her mission is way more than marketing. She teaches soulful entrepreneurs how to get out of their own way and be unapologetically themselves, so they can help more people, make more money, and have more freakin' fun!
Get the Transcript HERE
Our Sponsors and Special Offers
Get The 7 Steps to Your Profitable Podcast
Is this the year you finally launch that podcast of yours? I believe your voice IS your value.  I believe your voice is your passport to engage the world in your true purpose and mission, and that when you do leverage your voice as a podcaster miracles manifest for you and your business and the impact you want to have in the world. That's why I'm sharing with you my complimentary 7 Step Guide to engaging your tribe with a magnetic podcast that makes you money. Sound good? Go to wingspodcast.com/liftoff.
Wings of the Empowered Woman Retreat & Mastermind
If your vision is to make 2020 your game-changing year … then join us at Wings of the Empowered Woman – a unique, immersive and intimate retreat and peer community for women in business dedicated to #liftasweclimb. This year we're in Costa Rica at the beautiful 5-star Imiloa in the pristine jungle on the edge of the most beautiful Pacific beach you've ever seen. Our dates are Nov 4-8 and we're already filling up – so hurry and apply here right now for a transformational experience that will leave you refreshed, rejuvenated, empowered and ready to manifest all your dreams.
Zero Limits Ventures
How much is your company worth? Want to find out how to boost your valuation? Click here to claim your FREE consult call
If you liked this episode...
Then you will love these!
Michelle Norris
PODCAST #494 Hard to Kill
Angela Henderson
PODCAST #496 The 7 Profit Pillars
Renée Warren
PODCAST #490 A Place of Giving