611 Lisa Johnson: Leveraged Passive Income
How To Do Less and Have More
Most of us were taught at a young age that if you want to make money, you have to work hard for it.
So as an entrepreneur it's easy to fall into the mindset trap of "busyness equals business success" keeping us on a task treadmill of hustle and grind and leaving us no time for ourselves, our friends and family to enjoy the journey.
Sound familiar?
So, how do we bring in the kind of money to support our growing dream business while also having time for ourselves?
Lisa Johnson is a multi 7 figure business strategist who specializes in passive and semi-passive income from memberships and online courses.
After a tough childhood spent in social housing, Lisa went on to have successful careers in law, banking and the entertainment industry, before leveraging her ability to overcome obstacles to become a multimillion coach with launches as big as $2mm. Also a Thrive Global contributor busy on her first TedX talk this October, Lisa has been featured on the BBC, The Guardian and Red.  A recent feature on Lisa in Forbes magazine garnered over a quarter of a million views in a week.
Lisa is a huge believer that everyone can become a success no matter their background and is known for her anti-bullying campaigning online.
Why you should prioritize your to-do list
About busyness VS success
The difference between passive and semi-passive income
About different types of passive income
What the "CASSH" system is
How to keep people from losing interest in your online course
Why people don't follow through with having a passive income stream
And much more!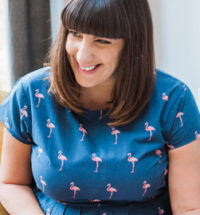 More about Lisa at Lisa Johnson Coaching
 Lisa Johnson is a self-made multi-millionaire business coach specializing in helping entrepreneurs scale their businesses using passive income from memberships and courses. During the pandemic Lisa had a £1.7m launch as well as several others from £60k to £300k
If you want to see if you're ready to make passive income, take this quiz and find out what you need to concentrate on next.  
Get the Transcript HERE
Wings of Inspired Business was ranked #8 of Entrepreneur Magazine's Top 20 Business Podcasts for 2020 – and Feedspot's #2 business podcast for women.
Our Sponsors and Special Offers
Podopolo – The #1 Social Podcast App + Player
Discover your new favorite podcasts, interact with hosts and each other, and win prizes, freebies, special discounts and more as you share content, put lessons into action in your life, and engage in mission-driven quests to improve the world – all in one mobile app. Download Podopolo right now in the Apple and Google app stores. And if you're a podcaster – join us! Learn more here.
Launch Your Magnetic and Profitable Podcast
If you've been putting off launching your podcast, now is your time. The world needs to hear your expertise and our message right now. Your voice IS your value, and your passport to engage the world in your true purpose and mission. As the Coronavirus Pandemic continues, I'm offering a group Podcast Accelerator at a discount so you can connect deeply with your community and attract and best serve your customers.
Get The 7 Steps to Your Profitable Podcast
Leverage my complimentary 7 Step Guide to engage your tribe with a magnetic podcast that makes you money.
Zero Limits Ventures
How much is your company worth? Want to find out how to boost your valuation? Claim your FREE consult call with Steve Little, who's built and sold 6 of his own companies for 9-figure exits and helps other founders get a 5X to 10X multiple on their the sale of their business.
If you liked this episode...
Then you will love these!
Michelle Norris
PODCAST #494 Hard to Kill
Angela Henderson
PODCAST #496 The 7 Profit Pillars
Renée Warren
PODCAST #490 A Place of Giving