550 Liza Spiridon: Numerology for Business
How to Hire, Manage, and Pick Perfect Launch Dates Using Numerology
What's in a number? Turns out there is a lot that numbers can tell us about our lives, our challenges, our relationships, our purpose, our destiny.
Numerology can tell us much about ourselves, others, and the world around us, as well as provide vital clues about how we can best manage and grow our businesses as entrepreneurs and executive leaders.
Liza Spiridon is an entrepreneur and a numerologist, and her passion is to decode your numbers in a tangible way so you can catalyze the life you truly desire. She's also the host of the hot new podcast Numerology Catalyst, where she recently decoded my numbers and blew my mind with how accurately these explained so many circumstances of my life so far.
Today we dive deep today into how numerology works, how you can apply it to your own life and business, and what the numbers tell us about the future of our country and much more.
How "Covid-19" translates numerologically into "success through the cooperation of others"
Karmic Debt, and how President Trump shares the exact same "karmic debt" as the United States of America, and what that means for us all
What your "life path" number can tell you about your strengths, weaknesses, and purpose
How other numbers like your "personality" and "soul urge" numbers relate to your life path
How to leverage all your numbers to get into alignment in your business and life, hire compatible team members, pick the right dates for launches, and more
And much more!
Join the conversation on Podopolo https://podopolo.com – available in for free in both the Google and Apple app stores – and unlock special perks including a chance to have a complimentary 15-minute consult with Wings host and serial entrepreneur Melinda Wittstock.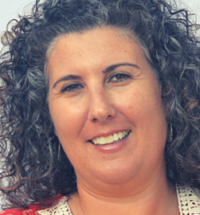 More about Liza Spiridon at Numerology Catalyst
Liza Spiridon is an entrepreneur and numerologist, with a passion to decode your numbers in a tangible way to catalyze the life and business you truly desire. She's also host of the Numerology Catalyst podcast.
Pet owners: Get $20 off your pet numerology chart before November 20th. Here Use the coupon WINGS.
After November 30th, grab a free 2021 personal year forecast when you book a private session with Liza. Mention WINGS when booking Here
Get the Transcript HERE
Wings of Inspired Business was ranked #8 of Entrepreneur Magazine's Top 20 Business Podcasts for 2020 – and Feedspot's #2 business podcast for women.
Our Sponsors and Special Offers
Podopolo – Dynamic Interactive Podcasting
Discover your new favorite podcasts, interact with hosts and each other, and win prizes, freebies, special discounts and more as you share content, put lessons into action in your life, and engage in mission-driven quests to improve the world – all in one mobile app. Download Podopolo right now in the Apple and Google app stores.  We'd love it if you checked out our beta. And if you're a podcaster – join us! You can learn more here.
Launch Your Magnetic and Profitable Podcast
If you've been putting off launching your podcast, now is your time. The world needs to hear your expertise and our message right now. Your voice IS your value.  I believe your voice is your passport to engage the world in your true purpose and mission, and so during the Coronavirus I am offering a group Podcast Intensive and I'm cutting my rates so you can use this time of "physical distancing" to connect deeply with your community and attract and best serve your customers.
Get The 7 Steps to Your Profitable Podcast
Is this the year you finally launch that podcast of yours? I believe your voice IS your value.  I believe your voice is your passport to engage the world in your true purpose and mission, and that when you do leverage your voice as a podcaster miracles manifest for you and your business and the impact you want to have in the world. That's why I'm sharing with you my complimentary 7 Step Guide to engaging your tribe with a magnetic podcast that makes you money. Sound good? Go to wingspodcast.com/liftoff.
Zero Limits Ventures
How much is your company worth? Want to find out how to boost your valuation? Click here to claim your FREE consult call
If you liked this episode...
Then you will love these!
Michelle Norris
PODCAST #494 Hard to Kill
Angela Henderson
PODCAST #496 The 7 Profit Pillars
Renée Warren
PODCAST #490 A Place of Giving