613 Lorna Watkinson: Hybrid Company Culture
How to Build, Onboard and Inspire Successful Teams
2020 was the year that changed everyone's world. It shook us out of our routines, forced us into uncomfortable, uncertain and in some cases tragic situations, and also provided so much opportunity for innovation and growth.
And while we aren't past Covid yet, the world won't be going back to the way it was.
So what does that mean for businesses and company culture? And what will communication and company culture look like in a hybrid digital and physical world where successful entrepreneurs and business owners must now build strong working relationships with team members you may never actually meet in person?
I know all about this personally, building my interactive podcasting app Podopolo from 2 to 25 people this past year over Zoom and Slack – and what it takes to build a culture where people love the mission, the work, and each other.
Lorna Watkinson was an executive at Proctor & Gamble for 20 years before she set out on her own as the CEO and founder of Vibrant Thinking. Today Lorna is here to talk about how to build a great team culture, the challenges of remote and hybrid working environments, and how to profit from all the fast-pace change.
Listen today to learn how digital team building works, and what corporate workplaces will look like post-pandemic.
Lorna says she's experienced how miscommunication causes disruption that stands in the way of building a successful business. She also knows how to build very strong working relationships with team members you may never actually meet in person. She says creativity is the key to success.
What workplaces will look like post-Covid
How an increase of flexibility in the workplace will affect women in corporate businesses
How FOMO can lead to meeting fatigue
The dynamic difference between Zoom meetings and in person meetings
How to use Zoom for social interactions, and not just meetings
What successful hybrid, virtual and digital team building looks like
Why creativity is key to reimagining the future workplace
And much more!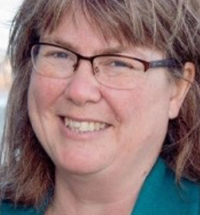 More about Lorna Watkinson at Vibrant Thinking
Lorna Watkinson worked at Procter and Gamble for nearly 20 years and is based in Newcastle but worked with teams in London and Geneva. She understands the challenges of a hybrid team working and its benefits in this new virtual and hybrid world of working where this skill is important.
Get a 1 hour Hybrid working strategy call for free (normally $99).
Get the Transcript HERE
Wings of Inspired Business was ranked #8 of Entrepreneur Magazine's Top 20 Business Podcasts for 2020 – and Feedspot's #2 business podcast for women.
Our Sponsors and Special Offers
Podopolo – The #1 Social Podcast App + Player
Discover your new favorite podcasts, interact with hosts and each other, and win prizes, freebies, special discounts and more as you share content, put lessons into action in your life, and engage in mission-driven quests to improve the world – all in one mobile app. Download Podopolo right now in the Apple and Google app stores. And if you're a podcaster – join us! Learn more here.
Launch Your Magnetic and Profitable Podcast
If you've been putting off launching your podcast, now is your time. The world needs to hear your expertise and our message right now. Your voice IS your value, and your passport to engage the world in your true purpose and mission. As the Coronavirus Pandemic continues, I'm offering a group Podcast Accelerator at a discount so you can connect deeply with your community and attract and best serve your customers.
Get The 7 Steps to Your Profitable Podcast
Leverage my complimentary 7 Step Guide to engage your tribe with a magnetic podcast that makes you money.
Zero Limits Ventures
How much is your company worth? Want to find out how to boost your valuation? Claim your FREE consult call with Steve Little, who's built and sold 6 of his own companies for 9-figure exits and helps other founders get a 5X to 10X multiple on their the sale of their business.
If you liked this episode...
Then you will love these!
Michelle Norris
PODCAST #494 Hard to Kill
Angela Henderson
PODCAST #496 The 7 Profit Pillars
Renée Warren
PODCAST #490 A Place of Giving