566 Maruxa Murphy:
It's easy to feel disconnected as the Coronavirus pandemic rages into a second year, burning out on all those Zoom calls and social media overwhelm. We all yearn for deeper connection, and a way to build and sustain engaged teams and communities of customers in the new normal.
MELINDA
I'm Melinda Wittstock and today on Wings of Inspired Business we meet an inspiring entrepreneur who is known as the "community architect".
Maruxa Murphy is a serial entrepreneur and an expert in building communities for change and impact makers in a way that blends the good of people, purpose and profit into one another.
I can't wait to introduce you to Maruxa! First…
Maruxa Murphy was building effective communities back in her college days as she led students to deepen their understanding of self, their leadership, and integrating learning through service in their communities. She also led her college's curriculum reform, which integrated multicultural identity development, service and leadership into every course.
Then the entrepreneurial bug bit, with TelesummitEvents.com back in 2008, where Maruxa and her husband brought in best selling authors, speakers, trainers and consultants in marketing to teach marketing strategies from their home offices. They grew it to $2.5 Million in just 2 years and helped skyrocket a new business model and strategy that soon millions of others would recreate over the years to come. In 2011, Maruxa built a virtual event management company to run and grow online conferences and sold it in 2015 to continue to align her values of lifestyle with her passion to drive forward intentional and profitable communities that are making an impact in the world.
Today we're going to talk about what makes a great community – whether a cohesive team, an engaged social media page, or an inclusive community for your customers. And the secrets of authentic connectedness in a Pandemic.
Podopolo is all about shared interest community and is all about innovating the 3.0 social experience, so I can't wait to share my geek out with Maruxa.
Also if you love coffee, listen on too, because Maruxa is also the founder of Perky Perky Coffee, which invites customers to rise up from the first cup of coffee and onwards throughout the day. She talks about taking on the coffee industry as a "double dog dare" and how she's found a way to merge her passion for coffee with her heart to see women rise up. She's now serving thousands of women and men with ethically sourced coffee and conversation around rising up and doing each day powerfully in all 50 states – and to the United Nations 2019 for 400 transformational world and business leaders. The United Nations on Women's Entrepreneur Day identified Perky Perky as one of 10 women-owned brands to be on the watch out for in 2020.
If all that isn't enough, Maruxa has also built profitable online communities and companies within numerous change maker brands including 2 multi-million dollar companies, and consulting with many others.
Her clients have gone from struggling to build online communities that are not connecting to their intended audiences to suddenly building communities filled with ideal prospects, leads and clients.
So let's put on our wings with the inspiring Maruxa Murphy.
Melinda Wittstock:         Maruxa, welcome to Wings.
Maruxa Murphy:             Oh, my gosh, Melinda. Thank you so much for having me. It's a pleasure to be here today.
Melinda Wittstock:         Oh. I'm excited to talk to you too. I love what you're doing around community. Community is so important. As we build companies we have the community of our customers, the wider community. The community that we want to be influencers and thought leaders in. It's so vital and yet we've been living through this global pandemic where we can't connect in the way that we used to connect. There's all this information, infobesity swirling all around us.
Melinda Wittstock:         I really want to dig deep into this with you today, with where we're at in the world right now. What's the secret to really building a community?
Maruxa Murphy:             Gosh, that is the best question ever, Melinda. You know, I think I, just every like everybody else in the entire world, probably found ourselves in the middle of the global pandemic, in isolation, in quarantine. It doesn't matter if we're in a houseful of family members like myself. I have three children, two dogs and a husband, or if you're alone. There's still a sense of isolation because we are wired for connection in person, and there's nothing that can replace a hug or a handshake or a smile across the table than being in person.
Maruxa Murphy:             My hope in the midst of this pandemic is that we've all recognized the yearning for that within ourselves, because I think for a long time our world has made the decision to … Our world, meaning the culture of tech has made the decision for all of us as humanity to position tech as the God of all things. This is the saving grace for all the things.
Maruxa Murphy:             Of course, as we know, Melinda, it has been our saving grace. If we were back in the time of the Spanish Flu in 1918, we would not have work at all. We would be out of work. In fact, there's still so much opportunity because of all the tech.
Maruxa Murphy:             Just to frame the conversation around community, I think it's really important to recognize that we have to respect the being of us as humans. The being of us as humans is that we need connection in person. We also get to play in that space as humans, while respecting also, technology and what technology is bringing to the table.
Maruxa Murphy:             I think there's really beautiful magic and an opportunity that we all have now, these days in 2020, 2021, to be able to find the goodness in the both … and. I think we're in a place of renaissance when it comes to community-building. In a place of opportunity that hasn't yet been invented. We're now allowing ourselves. We have to give ourselves that permission to go in and say, "Yes, I welcome that. What might that be?" you know.
Melinda Wittstock:         Exactly, because as we come back into the world, as the vaccines, as the pandemic recedes, hopefully sooner rather than later. As it does, we can be really intentional about how we connect in future. Rather than it just being a, "Oh, we've always done it this way," we can reimagine that.
Melinda Wittstock:         How do you see that being reimagined? Especially in the context of, I guess the boundary, if you will, between what social media is used for, what Zoom calls are used for and what should be in person.
Maruxa Murphy:             I think all of us at this point have had now, many months of being on Zoom calls. I don't know about you, Melinda, but for me it's been, sometimes I literally have eight Zoom calls in one day.
Melinda Wittstock:         Oh, gosh. Easily for me as well. I find them kind of exhausting.
Maruxa Murphy:             Yeah. Part of it is, it is exhausting because we are in front of an electric device that's sucking our energy, and we're sitting still. We're literally, typically, in a chair. We're not usually moving around while we're on the Zoom call. It's very rare to be on Zoom calls where we're moving. Part of it is giving ourselves the permission to get out of our own box.
Maruxa Murphy:             In and of itself, being on Zoom for eight hours on end, or 10 hours or 12 hours, whatever it might be for each of us, means that we're sitting in one spot. In essence, we have a little box, an invisible box around us, whether the box is our office. It's literally, just your chair and your desk. Whatever it is, we all have these invisible boxes. Next thing you know, we're sitting at that desk for four or five hours.
Maruxa Murphy:             One of the very simple things that we can really start to do is to recognize that it's a construct. What would it look like to take your computer, if you're on a laptop for example, and bring it outside if the day is nice, and sit out on the patio?
Melinda Wittstock:         I did that all summer. I had most of my Zoom meetings in my backyard. It really helps to be around the trees and the flowers and all of that, right? It did help.
Maruxa Murphy:             Yes, it is. Same, same. I live in Florida so we have this screened-in pool area which is a very Florida thing. I lived in Texas for 10 years and no one knew what the heck I was talking about. It was such a interesting thing. We're back here in Florida and I'm sitting out there with my laptop, sitting at one of our outdoor tables. I'm just really enjoying the sun and the birds and just connection back to something more physical, outside of just the computer.
Maruxa Murphy:             Even while I'm on the Zoom call I'm making sure I'm being connected back, like you were this summer, right Melinda?
Melinda Wittstock:         Yeah. In the snow, here in Northeast, it's really difficult to do.
Maruxa Murphy:             I know. I know. A couple of other things that I've done, and I've been blessed to be a part of, is to really get out of the box on what the Zoom call looks like. For example, I just led a group of my students through a Zoom experience where we actually had the chance to really connect, even though we were on Zoom, technically.
Maruxa Murphy:             We're all on Zoom, but I had everybody have a piece of paper beside them. We were writing some of our dreams. We were doing this whole goals workshop, for example, and having some of those dreams. Then they had to take a picture of it and then they had to send it to one of the other members through our WhatsApp group.
Maruxa Murphy:             While they were doing that, and they had to review whoever it was that they were going to … Whoever's goals they were going to review by walking throughout their house. We were now engaging each of them in a different way, to get out of their own box. I had the privilege of being a part of the meeting where we did Qigong as a part of the meeting, right?
Maruxa Murphy:             All of us have really ugly angles facing us, trying to get ourselves on our screens, but we're all actively doing something. Why that's important. While most of us are not going to be the ones to cure or find the vaccine for COVID, we can really innovate our spaces so that we can be more connected, because part of the power of human connection, part of the power of what we're craving in human connection is movement. It's the energetic experience of moving together.
Maruxa Murphy:             I like to try to bring that in, even if we can't change the circumstances, and that we're all in our own little boxes in our houses. That's one example. I think in terms of actually developing and deepening relationships, it's having opportunities where … Actually, I own a coffee company, Melinda, called Perky Perky.
Melinda Wittstock:         Perky, I know. We're going to talk about that. I need some more Perky Perky in my life. Yeah.
Maruxa Murphy:             Oh, my gosh. Oh, my gosh. I've had so much fun building this company because it's all about inviting women to step into our power, from the first cup in the morning and onwards. We've been testing with a group of our customers, this idea of having virtual coffees where we are around the cup, if you will. Around the coffee cup.
Maruxa Murphy:             We're on Zoom, but each of us, because we planned it out so every one of us has a brand-new bag of coffee delivered to our house. We open up our bags at the same time. We have that same experience together. Then we're sipping our coffee at the same time. We're talking about what we put into it and all that stuff. Then we're talking about something that we're all deeply working on in our lives at this time.
Maruxa Murphy:             It is one of the those things where it's like, while it's again, on Zoom, we're having the shared experience. This shared experience just is, it's just precious. It's our time together, once a week where we just get to feed into each other's lives and really enjoy making our coffee together.
Melinda Wittstock:         You see, I love that you have this, literally infused in your product where community and connection is actually part of the product. It's such an important thing for any business, to find the way to do that. Moreover, I think of all the companies right now, my own included, that have virtual teams.
Melinda Wittstock:         We have employees all over the place. Then all our employees are all on Zoom, trying to connect with each other. We're trying to build this great company culture without that physical connection, day-to-day in an office.
Maruxa Murphy:             Definitely. You know, actually, thank you for bringing that up regarding team and our internal culture that we're building. One of the things that we have started to do as part of our team is, I send out a box to each of my team members monthly. Then during one of our team meetings we take out something from that box.
Maruxa Murphy:             Obviously, it takes time for me as a leader of the company to start prepping ahead of time, what it is that we're going to do, but because part of the culture that I've built is based on the values of love, respect and adventure, I want to make sure that we're infusing those aspects, even if we're all virtual and we're all over the place, right?
Maruxa Murphy:             There's a connector point. It's finding those opportunities to create those connection points. In my team we have some rituals that we've now started to implement over Zoom. One of those rituals is, every single meeting we start with our wins, which is a very typical way of starting a meeting for many companies. What we do is, whoever's turn it is, we have this … It's just something silly, but we like to do it. We have a clown nose, and everyone has their clown nose.
Maruxa Murphy:             Then when it's your turn, you put the clown nose on and it just adds a little element of fun to the win also. You know what I mean? Then when we talk about our challenges, again, the clown nose goes back on because then it helps all of us get out of our way of thinking about the challenges like, "This is the worst thing ever," or whatever. It gives us a little bit of lightness to it which then creates more creativity and out-of-the-box innovation to how we're solving that problem.
Maruxa Murphy:             We've been trying to do things to still create connection amongst us and bring us back into the values that we're bringing into the company.
Melinda Wittstock:         I love that. I think a lot of companies that have great teams and great cultures are just more likely to succeed because really, at the end of the day we're entrepreneurs for a reason, because we want to control our own destiny.
Melinda Wittstock:         There's a whole bunch of stuff around us that we can't actually control, but the one thing we can do is make sure that everybody is enjoying the journey, being present in the moment. To create a culture of innovation requires that people are allowed to make mistakes as long as, obviously they're learning from them. Creating that trusted community makes people feel able to be able to say, "Okay, I tried this and it didn't work, but here's what I learned." They're not afraid of innovation or of trying new things.
Maruxa Murphy:             Right. Exactly. Exactly. What we're finding is that this stuff happens a lot when we're in person. We give each other grace more often in person than not.
Melinda Wittstock:         Yeah, because you can see the body language. You can see somebody's eyes. You actually feel their presence. A lot of this may be subconscious or we're not even necessarily conscious of, but you can read somebody better when you're in person.
Maruxa Murphy:             100%. For me, these strategies, try and get innovative with tech is really trying to hack tech. In essence, biohacking our energy possibilities by creating visualizations for us to help us realize, "Okay." Our visualizations are connecting back to our physical being so that we're hacking what technology is trying to stop us from doing which is, play in that energetic-
Melinda Wittstock:         Well, you think of Facebook or Twitter or any of these things. Everybody's in their box, in a way, right? They're constrained by the technology. Then also the words and whatnot could be so easily misconstrued because we see them through the mood we're in, or through our own lived experience or through our own limitations, our own things.
Melinda Wittstock:         Is there any wonder there's all this flame throwing and judgment?
Maruxa Murphy:             Yeah. Exactly. I think for me, that has become one of those things. Just watching people who love each other, people in the same home, literally choose to break apart relationships because of someone that said something a certain way on Facebook and was misconstrued in a certain, or whatever. All of that stuff is really ripping people apart from one another.
Maruxa Murphy:             I truly believe that 95% of us on this planet are coming from good intentions. We might see things from a different angle or a different perspective. What if we came to each other first and foremost with the understanding that we all have good intentions, we're just seeing things differently? Can we come from that place of love, into those relationships, and into more relationships with people that seem so potentially opposite from us?
Melinda Wittstock:         Yeah. Yeah, that's the-
Maruxa Murphy:             That's hard.
Melinda Wittstock:         It is. Well, it's hard especially because you're up against, say a social media business model that is engagement-driven. Okay, engagement sounds great, however if the engagement is measured by what gets people engaged, and what gets people engaged is anger and judgment. Then that ends up being rewarded by the algorithms. That's not really creating community. That's creating division.
Maruxa Murphy:             Creating division. One person's definition would be creating community. It's creating a community of people who are divided against the other thing. At the same time it isn't building the larger community. It isn't building us as humanity, to be from a place of love and acceptance and goodness, which is really what I care about.
Melinda Wittstock:         This is such an interesting topic to me because, in building Podopolo which is the first socially interactive shared interest community around around podcasting, which is a very intimate medium. Where it goes really into depth, we're really innovating new ways to do that social networking piece that actually builds on exactly what you're talking about.
Melinda Wittstock:         Really finding things that we have in common. Helping people to learn and grow. What are all the positive things? What does that actually look like? This is very top-of-mind for me because I look around at social media 1.0 or even 2.0, and where I want to go in 3.0. How to really create meaningful connections between people that are positive, that help us grow as people and help us grow our consciousness?
Maruxa Murphy:             I totally love that and I agree with it. As I mentioned, we're coming into this renaissance of what community looks like. I think we're recognizing as a world that, we can stand up for something that really matters to us.
Maruxa Murphy:             Now in the past there's been certain voices that have been allowed to be recognized more, if you will, than others. Now we're at a whole new renaissance as well. I think with the rise of technology and the opportunities that people have, to get their message out there, people are wanting to craft that message. A lot of them are for good, but it is a matter now, of us as a people to say, "Well, how do we allow that, more good to be the reigning voice? Not to be led by fear."
Maruxa Murphy:             When I said earlier, the primary voice that we've been so focused on … We've had a primary voice. It's been this voice of fear. It's been traditional media, often times leading from that fear. That fear-based way of doing business. I think we're having this whole surge now of, "No, no, no, no. What if we can come from that voice of love? That voice of opportunity for all. The voice of creating more impact in the world for good."
Maruxa Murphy:             That voice is rising big time. That voice has been rumbling underneath for the last few years since the Me Too movement, of really just really starting to say, "I want to feel seen. I want to be heard. I matter just as you matter." I think this new renaissance, and where we're moving into this model of utilizing innovation and technology with what we know is so true and necessary in our world, is going to allow for us who want more good and create more impact with our voices, to be able to rise more powerfully.
Maruxa Murphy:             I think that, that's the next generation of where we are going as community. We're going to demand that. We're going to demand that we see the good. We're going to demand that we see that the voices will start to rise and the communities are not going to be based as much on fear, that right now we're in it. We're swamped in a lot of fear.
Melinda Wittstock:         Yes. Even if you come at it from all the right ways, consciousness, presence, love, flow, abundance mindset, all these things. You're living this on a day-to-day basis. You have to remember that all that other stuff is swirling around you constantly, and we're all connected whether we like it or not. I mean, it has an impact. It does have an impact on-
Maruxa Murphy:             But I really do believe, looking at the technology you've created. There's so much beautiful stuff right now that's happening. It's really a matter for those of us who are leading from that place of light, to be able to say, "Okay, we demand that this shows up. That love can overcome fear. That love can be the brave soul out there," and allow that to continue to be the majority voice.
Maruxa Murphy:             It's a lot of work. I'm not saying it's going to happen overnight. I really do believe that, that's where we're going, but we have to all be brave to do that as well.
Melinda Wittstock:         Exactly. Having this interplay too, from technology and different platforms and different media and whatnot, through to the physical connection and then back around again. How that feedback loop works. What that journey is, is really interesting to me because you see some companies doing that very well.
Melinda Wittstock:         Your company is really innovating in this way, but it's something that a lot of people, they don't necessarily know what the steps are. Where to even begin. I think they are beginning to imaging that, that, "Yes, that would be really great, to do that, but where do I start?"
Melinda Wittstock:         Tell me a little bit about your journey, because you ran a major Tele-Summit company. All your background clearly has led you to the place of expertise here, in this. For someone just starting out, no matter where they're at in their business and they really want to build a great community and they have to do it on social platforms as well as via podcasts, but also in person. They need to do it with their teams, their customers, their investors. Just all the different stakeholders, I guess, in their business. Where do you start?
Maruxa Murphy:             Yeah. Good question. I have this saying, and it's this. "Money grows where essence flows. Money grows where essence flows." What I mean by that is, a lot of us are going to be coming into businesses and into our messaging from this place of either ego or essence.
Maruxa Murphy:             I know we don't have a ton of time, but the truth is, I have a dear friend named Therese Sparkins. Her and her husband merged their last names. It's beautiful. Therese Sparkins with Radical Leadership. She has this concept of ego versus essence. Ego is what really drives us daily. It's the thing that keeps us "safe". It's a thing that wants to protect us from feeling too vulnerable.
Maruxa Murphy:             It's a thing that literally helps us create more success, because we're driven by the work that we've done in the past, et cetera. Your essence however, is never-changing. It's always the same. Ego is driven by circumstance. It's driven by being right now in the moment. What's going on, and how I can look better, feel better, do better. Essence though, is the wiring that I call, your God wiring or your defined wiring. It is the thing that literally, is you.
Maruxa Murphy:             If I were to start all over I would really want to spend time exploring who the essence am I?
Melinda Wittstock:         Yes.
Maruxa Murphy:             Who's this person that I get to embody? How does she show up in the world? If I was to live my most excited, juicy, yummy life, the way in which I would want to, how would I allow my quirkiness, my nerdiness, my sexiness, my sassiness, all the nesses that make me, me, show up? Then from there, answering that question will allow me to be really present when I come online on to social media, and using social platforms, or on to a podcast and create my own show, or I'm a guest, like today.
Maruxa Murphy:             I get to be fully aligned with that woman, that really is my essence. I'm happier. My messaging is so much more me, and that people hopefully feel that. When I go into community, whether it's my own or others, I can be aligned. I don't have to pretend to be anybody else but me. How that shows up then, in social media and in your communities is that people feel that energy. It doesn't matter if it's online or not. You can utilize that then, and partner that with the ways in which you're most comfortable at this time, to get the word out.
Maruxa Murphy:             If it is on video, like I love being on video, Melinda. I don't know if you've seen any of my videos yet, but you may find me with wet hair and no makeup in a video. It's a very normal thing for me because part of my community are moms and are women who I need to show them that I am just a regular gal like them, because I am.
Melinda Wittstock:         Right. When you're in your essence you are allowed to just 'be'. It's enough, to be. I was just thinking, you're a dog owner so you'll appreciate this. I have a golden retriever who's a year and a half. I swear to God, I could listen to Ram Dass or a Buddhist, or I could just watch Auggie, who is completely content just to be. He's my daily reminder that being is enough. Enjoying the journey is enough. Being in that essence and letting go of the ego.
Melinda Wittstock:         Sure, as a business you have milestones. You got things you've got to go do. You've got to be a 'human doing' some of the time, but also, just to be. When you're allowing yourself and your brand, allowing that vulnerability and authenticity out in the world, that's the thing that people actually connect with. I think that's the spark of community, because if you have something that you share, if you're being real in that way and allowing yourself to be vulnerable or whatever, then people have a reason to connect with you.
Maruxa Murphy:             Right. Exactly. Well, they want to connect with you. I actually just got off a call with a friend/client, not too long ago. We had a family situation earlier this week. Everyone said, "Okay." My family was in a car accident, but-
Melinda Wittstock:         Oh, no.
Maruxa Murphy:             We're all okay.
Melinda Wittstock:         Oh, thank goodness.
Maruxa Murphy:             Literally had angels surrounding. I was behind with this one particular client on a deliverable. I just had to be honest. I said, "You know me. This is something that really matters to me, to be on time, but I just couldn't make this deliverable happen. I had this situation in my family."
Maruxa Murphy:             She responded with, "You know, I hope you know that I care about you because you are my friend, first and foremost. Yes, we get to do work together, but you are dear and special to me." That meant the world to me because I do. Part of who I am, the way I'm wired is to make sure I'm hitting my deadlines. That is a part of me. I'm very driven by deadlines.
Melinda Wittstock:         Yeah. It's like an integrity thing, I think, right? You say you're going to do something, you want to be in integrity with it. However, sometimes circumstances change, so you can still be in integrity as you were, by saying, "Hey, look. This is what's going on." People understand.
Melinda Wittstock:         Maruxa, I could talk to you forever. I think you, 100% have to come back on this podcast really soon because we barely scratched the surface of your amazing career in entrepreneurship and all your brand-building skills. There's so much more to talk about. Are you on deck on for a part two of this, because …
Maruxa Murphy:             Let's do it. This will be so much fun, Melinda. Yes. Absolutely.
Melinda Wittstock:         I think we absolutely have to. Everybody listening, you're going to get more of Maruxa, because you have accomplished a tremendous amount. Many businesses, many things through your career as an entrepreneur. Sorry. I just want to ask you one real, final question is, if you could think about the things that you've learned along the way as a woman in business, what has been the primary learning of everything that you've accomplished in terms of what's driving you right now?
Maruxa Murphy:             Gosh, that's a great question. You know, the thing that is popping in for me and is something that I wished I've learned earlier in my life is that it doesn't have to be perfect. We're never always going to get it right the first time. Just go for it anyway. Try it out anyway.
Melinda Wittstock:         Yeah. I think we all need to form an AA for perfectionists because women really do struggle with this. We confuse it with mastery. Mastery is born of trying it a zillion ways and failing, and learning and iterating, and not taking it personally. When we're perfectionists, we're hiding. We're not asking for help. That's been one of my main lessons too, is a really good one.
Maruxa Murphy:             One last thing on that too. I think what I've found over this last few years of really trying to hone in on that is that I'm double dog daring myself. I have a big thing about double dog dares. We can talk about that in the next time, but I've double dogged dared myself to try and move something forward when it's only 70% of the way to perfection.
Maruxa Murphy:             The reason for that is that 30% lends me to the spark. To that innovation that actually makes it even better than if I try to make it perfect in my mind.
Melinda Wittstock:         Oh, gosh. Okay, so there's a great quote from Reid Hoffman who founded LinkedIn who said, "If a founder isn't a bit embarrassed by their product, they've launched too late."
Maruxa Murphy:             Oh, my gosh. That's so good.
Melinda Wittstock:         This is what I remind myself every day, with the MVP or minimum viable product version of Podopolo. It's to me as the visionary CEO, it's so far from where we're actually going. I know what we're actually building, but you've got to get out in the market and you got to learn from your customers, and that 70-30. So I totally get you. You call it a double dog dare?
Maruxa Murphy:             That's my double dog dare for myself lately, yeah.
Melinda Wittstock:         Yeah. No, that's mine too, and that's exactly where I am, because I look at it and I think, "Yeah. No, that's wrong. Too many clicks too. Right? It's good to get it out there and hear from your customers, You got to get your ego out of the way and allow yourself to make those mistakes even publicly, because you got to hear from your customers. You can't do it in isolation.
Maruxa Murphy:             That's right. That's right. I'm right there with you.
Melinda Wittstock:         Okay, so definitely, we're going to get you in the schedule for round two of this. In the meantime, Maruxa, how can people find you and work with you and get all that Perky Perky coffee that we were talking about?
Maruxa Murphy:             Yeah, absolutely. Well, there's definitely two ways for sure. If you are a coffee fiend like Melinda and I are, definitely check out us at perkyperky.com. We're actually giving $10 to listeners of this podcast. If you use the word Wings, W-I-N-G-S at checkout, you'll get $10 towards your first purchase. I'd love to offer that to every one of your listeners.
Maruxa Murphy:             If they're interested in consulting about their community, whether it's their internal team community or building a community for your business, for the company and find ways to create more profitability, that is my genius. That is where I have built an entire consultancy and a beautiful team of individuals who do what we've talked about. Really put that into action with companies all around the world.
Maruxa Murphy:             You can find more information about that by checking me out for sure on LinkedIn, Maruxa Murphy or going to my website, createsellimpact.com.
Melinda Wittstock:         Wonderful. Well, thank you. That's so generous. For everybody that needs their Perky Perky, please take advantage of that coupon. It's Wings. That'll all be in the show notes. Absolutely, community, I think is the new normal. It's something that we all have to do in our businesses. Please do follow-up with Maruxa. Maruxa, thank you so much for putting on your wings and flying with us today.
Maruxa Murphy:             Melinda, thanks so much for the pleasure. I have had so much fun today.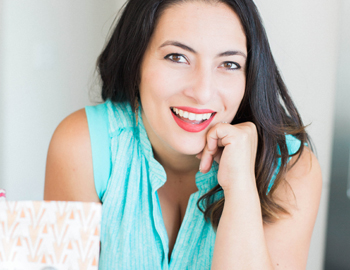 If you liked this episode...
Then you will love these!
Michelle Norris
PODCAST #494 Hard to Kill
Angela Henderson
PODCAST #496 The 7 Profit Pillars
Renée Warren
PODCAST #490 A Place of Giving