566 Maruxa Murphy: Community Architect
Secrets of Authentic Engagement and Impactful Communities
It's easy to feel disconnected as the Coronavirus pandemic rages into a second year, all of us burning out on those endless Zoom calls and social media overwhelm.
We all yearn for deeper connection, and a way to build and sustain engaged teams and communities of customers in the new normal.
What does it take to build communities for change and impact makers in a way that blends the good of people, purpose and profit into one another?
Today on Wings we talk about what makes a great community – whether a cohesive team, an engaged social media page, or an inclusive community for your customers – plus the secrets of authentic connectedness in a Pandemic.
Maruxa Murphy is a serial entrepreneur, community building expert, and the founder of Perky Perky Coffee, with its with ethically sourced coffee and conversation around rising up and living powerfully. Maruxa served her Perky Perky brew to 400 transformational world and business leaders at the United Nations in 2019 and the UN named Perky Perky as one of 10 women-owned brands to be on the watch out for in 2020.
Why building a cohesive community is vital to business success
How to engage your customers authentically around purpose and passion for true transformational impact
The secret to growing an impactful change-making brand
How a "clown nose" helps Maruxa unite her team around wins and challenges
How to operate from your true essence rather than ego, and why where "essence flows, money grows"
How to find ways to connect meaningfully with your team, prospects and customers during a pandemic
And much more!
Join the conversation on Podopolo https://podopolo.com – available in for free in both the Google and Apple app stores – and unlock special perks including a chance to have a complimentary 15-minute consult with me.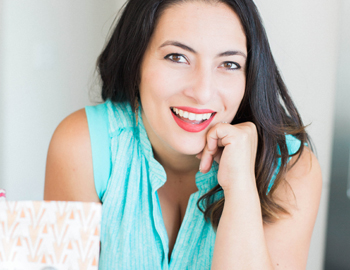 More about Maruxa Murphy
Maruxa Murphy is known as the "Community Architect" who builds communities for change and impact makers in a way that blends the good of people, purpose and profit into one another. Founder of Perky, Perky coffee, Maruxa is also mom to three girls and 2 dogs.
Get a free sample of Perky Perky Coffee Here
Join Create Your Own Economy on Facebook
Join Around the Cup on Facebook
Get the Transcript HERE
Wings of Inspired Business was ranked #8 of Entrepreneur Magazine's Top 20 Business Podcasts for 2020 – and Feedspot's #2 business podcast for women.
Our Sponsors and Special Offers
Podopolo – The #1 Social Podcast App + Player
Discover your new favorite podcasts, interact with hosts and each other, and win prizes, freebies, special discounts and more as you share content, put lessons into action in your life, and engage in mission-driven quests to improve the world – all in one mobile app. Download Podopolo right now in the Apple and Google app stores. And if you're a podcaster – join us! Learn more here.
Launch Your Magnetic and Profitable Podcast
If you've been putting off launching your podcast, now is your time. The world needs to hear your expertise and our message right now. Your voice IS your value, and your passport to engage the world in your true purpose and mission. As the Coronavirus Pandemic continues, I'm offering a group Podcast Accelerator at a discount so you can connect deeply with your community and attract and best serve your customers.
Get The 7 Steps to Your Profitable Podcast
Leverage my complimentary 7 Step Guide to engage your tribe with a magnetic podcast that makes you money.
Zero Limits Ventures
How much is your company worth? Want to find out how to boost your valuation? Claim your FREE consult call with Steve Little, who's built and sold 6 of his own companies for 9-figure exits and helps other founders get a 5X to 10X multiple on their the sale of their business.
If you liked this episode...
Then you will love these!
Michelle Norris
PODCAST #494 Hard to Kill
Angela Henderson
PODCAST #496 The 7 Profit Pillars
Renée Warren
PODCAST #490 A Place of Giving