525 Mary Crafts: Recreate Your Life
Pivoting in a Recession and Why All the Answers are Inside You
It is never too late to recreate your life and seize a new opportunity no matter your circumstance or the challenges you face.
The Coronavirus Pandemic is forcing many people to rethink their lives and find fresh ways to live into their truth and create businesses and side hustles in alignment with their purpose.
Some 35 years ago, Mary Crafts was a single mom on welfare with only $150 to her name and a passion for bringing people together around great food.
Toddlers in tow in a little red wagon, Mary began in her neighborhood and grew her enterprise into the multi-million-dollar Culinary Crafts, Utah's largest off-premise catering company. Today she shares her journey, including selling the business to her kids at age 65 – and embarking on a journey of reinvention with a new business, a podcast and an upcoming book called "Crafting a Meaningful Life."
Why integrity is everything in business and how to stay in alignment with your truth along the way
Why all the answers within you, and you progress faster with more success when you can quiet yourself and turn inside for inspiration
Why hard work is not a badge of honor, and how to avoid martyrdom and victimhood
How Mary built a prosperous catering business while on welfare with two toddlers
How to manage and pivot your business during a recession: Mary shares her insights from Coronavirus as well as the 2008 recession
How to find your unique differentiator to distinguish you from the rest of the pack
How to reinvent later in life – even in your 60s and 70s
And much more!
Join the conversation on Podopolo – available in for free in both the Google and Apple app stores – and unlock special perks including a chance to have a complimentary 15-minute consult with Wings host and serial entrepreneur Melinda Wittstock.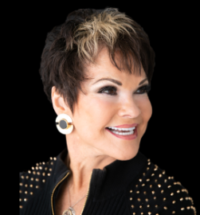 More about Mary Crafts at Mary Crafts Inc.
Mary Crafts is the founder of Culinary Crafts, Utah's largest off-premise catering company, creating thousands of impressive events for over 35 years before selling to her kids. One of Utah's most influential women, Mary has reinvented herself as a motivational coach, author and podcaster.
Get 30% off the subscription of her Marco Polo Channel with the code "Welcome30" Register Here
Listen to Mary's podcast here
Get the Transcript HERE
Wings of Inspired Business was ranked #8 of Entrepreneur Magazine's Top 20 Business Podcasts for 2020 – and Feedspot's #2 business podcast for women.
Our Sponsors and Special Offers
Podopolo – Dynamic Interactive Podcasting
Discover your new favorite podcasts, interact with hosts and each other, and win prizes, freebies, special discounts and more as you share content, put lessons into action in your life, and engage in mission-driven quests to improve the world – all in one mobile app. Download Podopolo right now in the Apple and Google app stores.  We'd love it if you checked out our beta. And if you're a podcaster – join us! You can learn more here.
Launch Your Magnetic and Profitable Podcast
If you've been putting off launching your podcast, now is your time. The world needs to hear your expertise and our message right now. Your voice IS your value.  I believe your voice is your passport to engage the world in your true purpose and mission, and so during the Coronavirus I am offering a group Podcast Intensive and I'm cutting my rates so you can use this time of "physical distancing" to connect deeply with your community and attract and best serve your customers.
Get The 7 Steps to Your Profitable Podcast
Is this the year you finally launch that podcast of yours? I believe your voice IS your value.  I believe your voice is your passport to engage the world in your true purpose and mission, and that when you do leverage your voice as a podcaster miracles manifest for you and your business and the impact you want to have in the world. That's why I'm sharing with you my complimentary 7 Step Guide to engaging your tribe with a magnetic podcast that makes you money. Sound good? Go to wingspodcast.com/liftoff.
Zero Limits Ventures
How much is your company worth? Want to find out how to boost your valuation? Click here to claim your FREE consult call
If you liked this episode...
Then you will love these!
Michelle Norris
PODCAST #494 Hard to Kill
Angela Henderson
PODCAST #496 The 7 Profit Pillars
Renée Warren
PODCAST #490 A Place of Giving