603 Mary Grothe: Money and Mindset
How to Boost Your Business ROI
Often the biggest difference between a business making $500,000 and one making $5,000,000 is the mindset of the owner. However, most business owners tend to underestimate the importance of a healthy mindset when it comes to scaling their business.
So today we are going to talk to one incredible entrepreneur who is helping businesses overcome obstacles in both their mindset and their processes, increasing their ROI by over 1000%!
Mary Grothe began her professional career at age 22, working with a Fortune 1000 Payroll/HR company. Starting at just $13/hour in an admin role, she quickly acquired the skills, education, and training required to advance into mid-market sales.
Mary found her sales success by listening to her clients and always solving their needs; putting their agenda before hers. Even in times when her sales approach was the direct inverse of what corporate was enforcing, she knew in her heart what was right, leveraging emotional, intellectual, and behavioral intelligence.
Today we're going to talk about her journey and find out why, with multiple TOP 10 finishes and millions in revenue sold, she left a sales career to pursue a journey understanding the Human Behavior Intelligence that drives high-growth sales and is now dedicating her professional career to helping companies drive growth.
What pushed Mary to overcome her fear of disappointment and gain confidence in herself
Why someone with multiple TOP 10 finishes and millions in revenue sold would leave her sales career
The difference between growing your business and scaling your business
How to make scaling your business more manageable
How processes need to shift to make room for you to scale
And much more!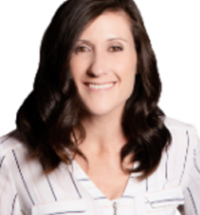 More about Mary Grothe at House of Revenue
Mary Grothe is a former #1 MidMarket B2B Sales Rep who after selling millions and breaking multiple records, formed House of Revenue™, a Denver-based firm of fractional Revenue Leaders who currently lead the marketing, sales, customer success, and RevOps departments for 10 companies nationwide.
Listen to Mary Grothe on her podcast at Quota Crusher™ Podcast
Get the Transcript HERE
Wings of Inspired Business was ranked #8 of Entrepreneur Magazine's Top 20 Business Podcasts for 2020 – and Feedspot's #2 business podcast for women.
Our Sponsors and Special Offers
Podopolo – The #1 Social Podcast App + Player
Discover your new favorite podcasts, interact with hosts and each other, and win prizes, freebies, special discounts and more as you share content, put lessons into action in your life, and engage in mission-driven quests to improve the world – all in one mobile app. Download Podopolo right now in the Apple and Google app stores. And if you're a podcaster – join us! Learn more here.
Launch Your Magnetic and Profitable Podcast
If you've been putting off launching your podcast, now is your time. The world needs to hear your expertise and our message right now. Your voice IS your value, and your passport to engage the world in your true purpose and mission. As the Coronavirus Pandemic continues, I'm offering a group Podcast Accelerator at a discount so you can connect deeply with your community and attract and best serve your customers.
Get The 7 Steps to Your Profitable Podcast
Leverage my complimentary 7 Step Guide to engage your tribe with a magnetic podcast that makes you money.
Zero Limits Ventures
How much is your company worth? Want to find out how to boost your valuation? Claim your FREE consult call with Steve Little, who's built and sold 6 of his own companies for 9-figure exits and helps other founders get a 5X to 10X multiple on their the sale of their business.
If you liked this episode...
Then you will love these!
Michelle Norris
PODCAST #494 Hard to Kill
Angela Henderson
PODCAST #496 The 7 Profit Pillars
Renée Warren
PODCAST #490 A Place of Giving