593 Mary Hyatt: No More Overwhelm
Secrets of a Mindset Shift to Business Growth and Fulfillment
Have you ever felt like you were sleepwalking through life, things just happening to you, not for you, feeling numb, anxious or depressed, on the outside looking in, your inner self knowing there is something more if you could just find it.
Sometimes it takes a significant setback or trauma to catalyze a shift in mindset so you can find the self-acceptance and self-love needed to succeed in your life and business.
Mary Hyatt says one day she looked in the mirror and didn't recognize who she had become. Suffering in her marriage, overweight, her career in the doldrums, she knew something had to change. And it did.
Now Mary is on a mission is to help other high achieving female entrepreneurs move from living a life of burnout and overwhelm … to one where they are truly connected to themselves, their true feelings, their body and their spirit. A mindset coach, Mary shares today how she helps her clients back to what she calls "enoughness".
Why our personal and business growth is often born in trauma
How to accept your "enoughness"
How to leverage your true feminine energy and not get trapped in the masculine "hustle and grind" of burnout
How to achieve more by doing less (the secrets of leverage)
Why it's vital to stay in touch with your feelings, don't suppress them, let them guide you, and remind yourself of what you're doing when you feel real joy
Why mindset is a practice and not a destination
And much more!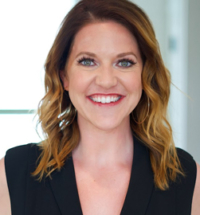 More about Mary Hyatt
Mary Hyatt is a life and business mindset coach who specializes in helping high achieving female entrepreneurs move from living a life of burnout to a life where they are connected to their emotions, their body, and their spirit. She brings her coaching clients back to their "enoughness", wholeness, and femininity. She also hosts the Living Fully Alive podcast.
Get Mary Anxiety Recovery Kit Here
Listen to Mary's podcast at Living Fully Alive
Get the Transcript HERE
Wings of Inspired Business was ranked #8 of Entrepreneur Magazine's Top 20 Business Podcasts for 2020 – and Feedspot's #2 business podcast for women.
Our Sponsors and Special Offers
Podopolo – The #1 Social Podcast App + Player
Discover your new favorite podcasts, interact with hosts and each other, and win prizes, freebies, special discounts and more as you share content, put lessons into action in your life, and engage in mission-driven quests to improve the world – all in one mobile app. Download Podopolo right now in the Apple and Google app stores. And if you're a podcaster – join us! Learn more here.
Launch Your Magnetic and Profitable Podcast
If you've been putting off launching your podcast, now is your time. The world needs to hear your expertise and our message right now. Your voice IS your value, and your passport to engage the world in your true purpose and mission. As the Coronavirus Pandemic continues, I'm offering a group Podcast Accelerator at a discount so you can connect deeply with your community and attract and best serve your customers.
Get The 7 Steps to Your Profitable Podcast
Leverage my complimentary 7 Step Guide to engage your tribe with a magnetic podcast that makes you money.
Zero Limits Ventures
How much is your company worth? Want to find out how to boost your valuation? Claim your FREE consult call with Steve Little, who's built and sold 6 of his own companies for 9-figure exits and helps other founders get a 5X to 10X multiple on their the sale of their business.
If you liked this episode...
Then you will love these!
Michelle Norris
PODCAST #494 Hard to Kill
Angela Henderson
PODCAST #496 The 7 Profit Pillars
Renée Warren
PODCAST #490 A Place of Giving