500 : #LiftAsWeClimb
How to Make Money from Podcasting and other Podcasting Secrets
All too often we're so focused on achieving that next milestone or landing that new client or that investment … we can easily forget to truly appreciate and honor our accomplishments.
We must always mark our triumphs because when we allow ourselves to bask in the gratitude for what we achieved … we attract more where that came from.
Today Wings of Inspired Business celebrates a major milestone: 500 Episodes and millions of dollars in value created by the Wings #LiftAsWeClimb mission, whether:
Promoting the businesses of badass women entrepreneurs
Providing practical tips and inspiration you can put into practice to grow and scale your business
Precipitating connections between women resulting in many new lucrative business opportunities, strategic partnerships and investments; or
Propelling me to launch my 5th business, Podopolo.com – the world's first socially interactive podcasting network on a mission to put power in the hands of content creators and their communities.
All of that, and then some, has happened since Wings launched two years ago as a simple passion project.
Today Melinda talks about the power of podcasting to enhance your life and your business and shares her 8 steps to launch and optimize a sustainable and profitable podcast.
Why the best podcasts are often the ones the host needs most in their own lives
The genesis of the Wings mission to #LiftAsWeClimb
How to "BE" the change you want to see in the world
Why 85% of podcasters never make money and the biggest mistakes the majority of podcasters make
Why your audience comes first as a podcaster and how to know and engage them
How to make money from podcasting
And much more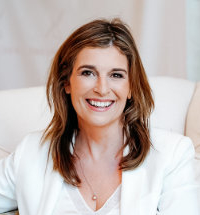 Register Here to join Melinda and her guests for #LiftAsWeClimb – a live and interactive Zoom video call. Sign up at https://wingspodcast.com/500 – we'll be talking how to pivot and prosper during coronavirus; self-care, momhacks, mindset and health; what messages the virus has had for us in our lives , and how women in our authentic feminine power can remake business. Sign up here
Get the Transcript HERE
Wings of Inspired Business was ranked #8 of Entrepreneur Magazine's Top 20 Business Podcasts for 2020 – and Feedspot's #2 business podcast for women.
Our Sponsors and Special Offers
Podopolo – Dynamic Interactive Podcasting
Discover your new favorite podcasts, interact with hosts and each other, and win prizes, freebies, special discounts and more as you share content, put lessons into action in your life, and engage in mission-driven quests to improve the world – all in one mobile app. Download Podopolo right now in the Apple and Google app stores.  We'd love it if you checked out our beta. And if you're a podcaster – join us! You can learn more here.
Launch Your Magnetic and Profitable Podcast
If you've been putting off launching your podcast, now is your time. The world needs to hear your expertise and our message right now. Your voice IS your value.  I believe your voice is your passport to engage the world in your true purpose and mission, and so during the Coronavirus I am offering a group Podcast Intensive and I'm cutting my rates so you can use this time of "physical distancing" to connect deeply with your community and attract and best serve your customers.
Get The 7 Steps to Your Profitable Podcast
Is this the year you finally launch that podcast of yours? I believe your voice IS your value.  I believe your voice is your passport to engage the world in your true purpose and mission, and that when you do leverage your voice as a podcaster miracles manifest for you and your business and the impact you want to have in the world. That's why I'm sharing with you my complimentary 7 Step Guide to engaging your tribe with a magnetic podcast that makes you money. Sound good? Go to wingspodcast.com/liftoff.
Zero Limits Ventures
How much is your company worth? Want to find out how to boost your valuation? Click here to claim your FREE consult call
If you liked this episode...
Then you will love these!
Michelle Norris
PODCAST #494 Hard to Kill
Angela Henderson
PODCAST #496 The 7 Profit Pillars
Renée Warren
PODCAST #490 A Place of Giving