488 Mia Hewett: Aligned Intelligence
Remove Blind Spots, Fears, Anxieties and Step into Your Soul's Purpose
What triggers you when you're under pressure, when you're feeling fear or uncertainty?
During the stresses of Coronavirus, it is easy to slip into old, unhelpful behaviors, triggered by deep subconscious stories we've told ourselves. We seek familiarity in times of crisis and those triggers are opportunities to heal what no longer serves you.
What might your triggers be telling you right now about old narratives, subconscious beliefs and behaviors you can use this time of Coronavirus "physical distancing" to surrender so you can step into alignment with your true purpose?
Mia Hewett is a serial entrepreneur who achieved the success of her dreams – all the houses, the cars, the kids, horses, everything she ever thought she wanted. And yet she felt miserable. It set her on a course of self-discovery and the creation of Aligned Intelligence™, a methodology to remove our blind spots, fears, self-doubt and anxiety … and truly align ourselves with our soul's purpose.
How to identify your mental blind spots
Why happiness manifests from within
How we create our own glass ceiling
How to overcome fear of failure, fear of success, fear of others' judgments, and imposter syndrome
Why you are meant for more
How to find true alignment with your soul's purpose
And more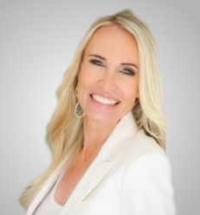 Mia Hewett is the founder of Aligned Intelligence™, a methodology allows her entrepreneur clients make accurate decisions, work smarter, not harder, maximize their results in less time, and live the life they've always known they were meant for! Author of Meant for More, she's also an international speaker, and world-class business coach.
Get her book: Meant for More
http://miameantformorebook.com/
Password FreeBook 
Get the Transcript HERE
Wings of Inspired Business was ranked #8 of Entrepreneur Magazine's Top 20 Business Podcasts for 2020 – and Feedspot's #2 business podcast for women.
Our Sponsors and Special Offers
Launch Your Magnetic and Profitable Podcast
If you've been putting off launching your podcast, now is your time. The world needs to hear your expertise and our message right now. Your voice IS your value.  I believe your voice is your passport to engage the world in your true purpose and mission, and so during the Coronavirus I am offering a group Podcast Intensive and I'm cutting my rates so you can use this time of "physical distancing" to connect deeply with your community and attract and best serve your customers.
Get The 7 Steps to Your Profitable Podcast
Is this the year you finally launch that podcast of yours? I believe your voice IS your value.  I believe your voice is your passport to engage the world in your true purpose and mission, and that when you do leverage your voice as a podcaster miracles manifest for you and your business and the impact you want to have in the world. That's why I'm sharing with you my complimentary 7 Step Guide to engaging your tribe with a magnetic podcast that makes you money. Sound good? Go to wingspodcast.com/liftoff.
Zero Limits Ventures
How much is your company worth? Want to find out how to boost your valuation? Click here to claim your FREE consult call
If you liked this episode...
Then you will love these!
Michelle Norris
PODCAST #494 Hard to Kill
Angela Henderson
PODCAST #496 The 7 Profit Pillars
Renée Warren
PODCAST #490 A Place of Giving