618 Michele Ashby: Women Underrepresented
Why Women Must Lift As We Climb
Corporate America is changing as women break through more glass ceilings in management and executive leadership, yet big gaps remain on corporate boards, where women make up only 20 percent of all directors.
This must change.
Michele Ashby is your secret weapon if you're an accomplished woman in business who now wants to open up a whole new world of opportunity with a paid seat on a board of directors.
Today we dig deep into how to navigate your way on to a board, what it takes – from networking to building your board resume – and much more.
Michele, CEO and founder of Ashby Consulting Enterprises and ACE, is on a mission to seat 1,000 women on corporate boards. Herself an independent director on six corporate boards since 2005, she was awarded one of the Top 25 Most Powerful Women in Business in Colorado for 2019. Michele is currently the Compensation Committee Chair and Audit Committee Chair on one public board and has formed and served as chair, trustee, or board member on numerous non-profit boards and trade association boards since 1988.
Michele's experience includes over 25 years in the male-dominated fields of finance, mining, energy, marketing, international business, organizational and strategic planning, working with hundreds of CEO's of public and privately held companies and large institutional investors to improve values and capitalize major projects.
How to get on a corporate board
Why corporate board seats are lucrative paying gigs
What makes a great board member, and what you need to qualify
How to develop your board resume
Why networking is vital to getting on a board
How women can gain trust in each other, get out of scarcity driven competitiveness, and advance by helping each other
And much more!
Join the conversation on Podopolo https://podopolo.com – available in for free in both the Google and Apple app stores – and unlock special perks including a chance to have a complimentary 15-minute business growth or podcasting consult with me.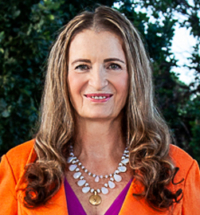 More about Michele Ashby at ACE LLC Consulting
Michele Ashby is on a mission to train 1000 women to take their place on corporate boards. Founder and CEO of ACE LLC and Ashby Consulting Enterprises LLC, Michele has 30 years of experience as a gold specialist/analyst, financial expert, independent corporate director and successful entrepreneur. She was named one of the Top 25 Most Powerful Women in Colorado.
Get a 90% discount off the regular price of $595, so the course is now offered at $59.50, PLUS, a free coaching session with Michele when you sign up here.
Get the Transcript HERE
Wings of Inspired Business was ranked #8 of Entrepreneur Magazine's Top 20 Business Podcasts for 2020 – and Feedspot's #2 business podcast for women.
Our Sponsors and Special Offers
Podopolo – Almost 4 Million Podcasts, Personalized for You
Discover your new favorite podcasts, interact with hosts and each other, and win prizes, freebies, special discounts and more as you share content, put lessons into action in your life, and engage in mission-driven quests to improve the world – all in one mobile app. Download Podopolo right now in the Apple and Google app stores. And if you're a podcaster – join us! Learn more here.
Grab Your Wings! Don't Miss the Top Retreat for Women Entrepreneurs
#LiftAsWeClimb … is More Than Words. It's Revenue and Profit. When our curated community of women entrepreneurs joined together for the Wings  Retreat in 2019, magic happened. Together we've exchanged more than $500,000 of new business between us. Yes, women succeed when we take meaningful action to support one another: promote each other, buy from each other, mentor each other, invest in each other. So join us at our 5-star luxury retreat destination in Costa Rica this October 20-24 so you can step into a world where women in business genuinely #LiftAsWeClimb. Learn more at wingsexperiences.com/apply – and expect magic.
Launch Your Magnetic and Profitable Podcast
If you've been putting off launching your podcast, now is your time. The world needs to hear your expertise and our message right now. Your voice IS your value, and your passport to engage the world in your true purpose and mission. As the Coronavirus Pandemic continues, I'm offering a group Podcast Accelerator at a discount so you can connect deeply with your community and attract and best serve your customers.
Get The 7 Steps to Your Profitable Podcast
Leverage my complimentary 7 Step Guide to engage your tribe with a magnetic podcast that makes you money.
Zero Limits Ventures
How much is your company worth? Want to find out how to boost your valuation? Claim your FREE consult call with Steve Little, who's built and sold 6 of his own companies for 9-figure exits and helps other founders get a 5X to 10X multiple on their the sale of their business.
If you liked this episode...
Then you will love these!
Michelle Norris
PODCAST #494 Hard to Kill
Angela Henderson
PODCAST #496 The 7 Profit Pillars
Renée Warren
PODCAST #490 A Place of Giving