446 Michelle Lynne: 446 MINISODE Michelle Lynne: Why Asking for Help is Not a Weakness
What is it that stops us from asking for help?
All too often women in business focus on perfecting their work, by themselves, rather than seeking out those who have done it before and asking for help.
It's hard to succeed in business without seeking leverage with the help of others.
Michelle Lynne, owner of the successful interior design firm ML Interiors Group, says she had to learn the hard way that mentors and coaches were what she needed to succeed.
"It's not a badge of honor to do it yourself or bootstrap it," she says. "Finding people who have forged the path before you will readily offer to assist you if only you ask, and they will make your path shorter and easier."
Michelle launched her firm as the markets crashed in 2008.  Also founder of the platform Designed for the Creative Mind, Michelle also teaches interior designers and decorators proven practices, processes and profitable systems she learned along the way. Today she shares her success tips on our mentoring Minisode, including why it's vital to find and engage coaches and mentors.
More about Michelle Lynne at ML Interiors Group and Designed For The Creative Mind 
You can also get her complimentary Annual Review and Planning Guide – as well as a 10% discount off virtual design services (a $250 value) for the first 10 Wings listeners to contact Michelle with the code WINGS. This includes design boards, paint colors, furniture selection and more. Available at
Join her Facebook group here.
How you can expand your business by simplifying it
Why you shouldn't wait for perfect time: "Build plane as you fly it."
Perfection is fleeting anyway so make mistakes
Don't believe everything you think – our mind is software developed 2000 years ago with outmoded systems and thoughts
And how to ask for help!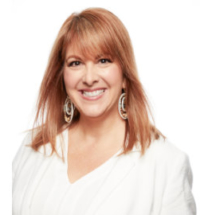 Get the Transcript HERE
If you liked this episode...
Then you will love these!
Michelle Norris
PODCAST #494 Hard to Kill
Angela Henderson
PODCAST #496 The 7 Profit Pillars
Renée Warren
PODCAST #490 A Place of Giving