569 Nancy Michieli: Fun, Flirty, and Fabulous
How to Leverage Your Authentic Feminine Power
What does it mean to double down on everything that makes us women, stepping into our feminine power, rather than falling into the trap of thinking we have to behave like men to succeed?
Women grow up with relentless messaging that leads to what Nancy Michieli, founder of Luv2bMe, calls "patriarchal stress disorder".
As little girls we're told to stay pretty and quiet while boys were allowed to get dirty and be more vocal. Nancy describes this early and steady acculturation as a series of "mini traumas" that dissuade many women from advocating for themselves confidently.
Working in the Oil and Gas industry for 25 years, Nancy noticed that having fun and being flirty in the workplace was frowned upon. Yet, she also realized all her success came from using her empathetic feminine energy, laughing and smiling, motivating her teams to achieve greatness.
Nancy is on a mission to breakdown masculine stereotypes that "hard work and discipline" are the only way to succeed in business and life. With her Luv2bMe program, Nancy helps women reclaim their feminine nature so they have the freedom to be fun, flirty, and fabulous creating the life they desire.
How to overcome "Patriarchal Stress Disorder" by embracing your true feminine power
How feminine leadership differs from the masculine definitions of success in business
How writing an obituary inspired a "live all out" life in alignment with a true purpose and passion
How to fall back in love with your natural voice and leverage your femininity to boost your negotiating power, self-esteem and confidence
How to leverage RTT to resolve the "mini-traumas" of our acculturation as women
And much more!
Join the conversation on Podopolo https://podopolo.com – available in for free in both the Google and Apple app stores – and unlock special perks including a chance to have a complimentary 15-minute business growth or podcasting consult with me.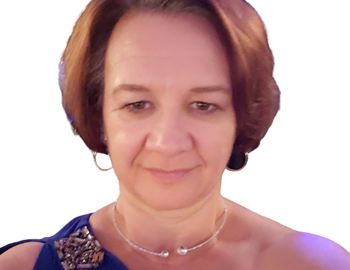 More at Nancy Michieli Coaching
Nancy Michieli's new program Luv2bMe inspires women to be more Fun, Flirty, and Fabulous in Life and Business. Nancy is a certified Rapid Transformational Therapy Practitioner, Consulting Hypnotist, Holistic Life, Career and Executive Coach, Canadian Sommelier, Chemical Engineer, and Amateur Ballroom Dancer.
Get a Free Mini-Course "60-Seconds to Boost Your Self-Esteem"
Get a Rapid Transformation Therapy session
Listen to Nancy's podcast Luv2bMe
Get the Transcript HERE
Wings of Inspired Business was ranked #8 of Entrepreneur Magazine's Top 20 Business Podcasts for 2020 – and Feedspot's #2 business podcast for women.
Our Sponsors and Special Offers
Podopolo – The #1 Social Podcast App + Player
Discover your new favorite podcasts, interact with hosts and each other, and win prizes, freebies, special discounts and more as you share content, put lessons into action in your life, and engage in mission-driven quests to improve the world – all in one mobile app. Download Podopolo right now in the Apple and Google app stores. And if you're a podcaster – join us! Learn more here.
Launch Your Magnetic and Profitable Podcast
If you've been putting off launching your podcast, now is your time. The world needs to hear your expertise and our message right now. Your voice IS your value, and your passport to engage the world in your true purpose and mission. As the Coronavirus Pandemic continues, I'm offering a group Podcast Accelerator at a discount so you can connect deeply with your community and attract and best serve your customers.
Get The 7 Steps to Your Profitable Podcast
Leverage my complimentary 7 Step Guide to engage your tribe with a magnetic podcast that makes you money.
Zero Limits Ventures
How much is your company worth? Want to find out how to boost your valuation? Claim your FREE consult call with Steve Little, who's built and sold 6 of his own companies for 9-figure exits and helps other founders get a 5X to 10X multiple on their the sale of their business.
If you liked this episode...
Then you will love these!
Michelle Norris
PODCAST #494 Hard to Kill
Angela Henderson
PODCAST #496 The 7 Profit Pillars
Renée Warren
PODCAST #490 A Place of Giving