570 Natalie Siston: Small Town Leadership
How to "Let Her Out" and Live Your Dreams Not Fears
What can growing up in a small town of only 600 people teach you about entrepreneurship?
Turns out, quite a lot: A strong work ethic for one; the value of trusted connection and community another.
In a small town, each person's work matters, everyone feels cared for, and collaboration is necessary to survive and thrive.
Entrepreneur Natalie Siston learned these lessons growing up in a Republic, OH, and if you are seeking a fresh way to look at your company and your leadership style, Natalie says, think of it as a small town. Everyone plays an important role, working with what you have is the norm, and a culture of caring is expected.
Natalie is the CEO and Founder of Small Town Leadership, coaching entrepreneurs, corporate leaders and many others to create big success with small town values.
Lessons in leadership learned from small town living
How to leverage a leverage community and connection as part of a productive work ethic
What it takes to develop trusted connection – with team members, customers, and other stakeholders
Why as a woman it's important to put you and your self care first
Why its all about the journey not the destination
Why the Coronavirus Pandemic has been the perfect time to pivot, quit a job, or make a big change
How to get that book of yours written
And much more!
Join the conversation on Podopolo https://podopolo.com – available in for free in both the Google and Apple app stores – and unlock special perks including a chance to have a complimentary 15-minute business growth or podcasting consult with me.
More about Natalie Siston at letherout.com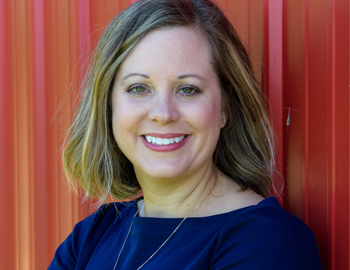 More about Natalie Siston at Let Her Out
Natalie's career has taken her from Silicon Valley to the Fortune 100 and into entrepreneurship, but being raised in Republic, OH (population 600) is where she learned her greatest leadership lessons. This inspired Natalie to start Small Town Leadership, where she uses these lessons to help leaders and organizations create big success in the world.
Get her book: Let Her Out
Get the Transcript HERE
Wings of Inspired Business was ranked #8 of Entrepreneur Magazine's Top 20 Business Podcasts for 2020 – and Feedspot's #2 business podcast for women.
Our Sponsors and Special Offers
Podopolo – The #1 Social Podcast App + Player
Discover your new favorite podcasts, interact with hosts and each other, and win prizes, freebies, special discounts and more as you share content, put lessons into action in your life, and engage in mission-driven quests to improve the world – all in one mobile app. Download Podopolo right now in the Apple and Google app stores. And if you're a podcaster – join us! Learn more here.
Launch Your Magnetic and Profitable Podcast
If you've been putting off launching your podcast, now is your time. The world needs to hear your expertise and our message right now. Your voice IS your value, and your passport to engage the world in your true purpose and mission. As the Coronavirus Pandemic continues, I'm offering a group Podcast Accelerator at a discount so you can connect deeply with your community and attract and best serve your customers.
Get The 7 Steps to Your Profitable Podcast
Leverage my complimentary 7 Step Guide to engage your tribe with a magnetic podcast that makes you money.
Zero Limits Ventures
How much is your company worth? Want to find out how to boost your valuation? Claim your FREE consult call with Steve Little, who's built and sold 6 of his own companies for 9-figure exits and helps other founders get a 5X to 10X multiple on their the sale of their business.
If you liked this episode...
Then you will love these!
Michelle Norris
PODCAST #494 Hard to Kill
Angela Henderson
PODCAST #496 The 7 Profit Pillars
Renée Warren
PODCAST #490 A Place of Giving