572 Rachel Haley: Flawless Execution
Why Failure is Your Secret to Success
We can all make a plan … decide a strategy … create a financial model … game out contingencies.
All that is necessary to launch and grow a business, and at the end of the day, the only thing that matters is decisive flawless execution.
"I'd rather have a sub-optimal strategy with flawless execution," says entrepreneur Rachel Haley, "as opposed to constantly shifting strategy to fit a particular box."
What does it take to attract and lead a team to flawless execution?
Rachel Haley is the co-founder of Clarus Designs, scaling to over 100 employees globally. Recently, she took a break from her own company to join Snowflake as its Senior Director of Sales Operations and Strategy, where she helped the company grow from 300 people to over 2,000 and more than 10X its annual revenue. Now back at Clarus, she shares what it takes to hire the right team members and get the right results.
Why clear communication and concise goals is vital for team success
Why you should hire your team members based on what will be required of them as your company evolves and grows – to assure they adapt with fast-changing circumstances
Why its important to hire team leaders first even if you don't need them yet
How to think of your hires as investments rather than expenses and orient them to results rather than tasks
Why your most important early hire is likely a VP of Sales
Why you should focus on hiring your weaknesses so you can double down on your strengths?
How to embrace failure as a vital part of learning and growth
How to avoid burnout and why doing less and allowing yourself "whitespace" often makes you more productive
And much more!
Join the conversation on Podopolo https://podopolo.com – available in for free in both the Google and Apple app stores – and unlock special perks including a chance to have a complimentary 15-minute business growth or podcast consult with me.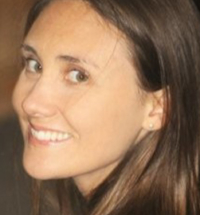 More about Rachel Haley at Clarus Designs
Rachel Haley is the co-founder of Clarus Designs, growing the company to 100 employees worldwide, also as Snowflake's senior director of sales operations and strategy, growing revenue 10X and scaling a team from 300 to 2,000. Rachel started out at Hall Capital Partners in the portfolio management group, focusing on portfolio management, market analysis and financial modeling.
Get the Transcript HERE
Wings of Inspired Business was ranked #8 of Entrepreneur Magazine's Top 20 Business Podcasts for 2020 – and Feedspot's #2 business podcast for women.
Our Sponsors and Special Offers
Podopolo – The #1 Social Podcast App + Player
Discover your new favorite podcasts, interact with hosts and each other, and win prizes, freebies, special discounts and more as you share content, put lessons into action in your life, and engage in mission-driven quests to improve the world – all in one mobile app. Download Podopolo right now in the Apple and Google app stores. And if you're a podcaster – join us! Learn more here.
Launch Your Magnetic and Profitable Podcast
If you've been putting off launching your podcast, now is your time. The world needs to hear your expertise and our message right now. Your voice IS your value, and your passport to engage the world in your true purpose and mission. As the Coronavirus Pandemic continues, I'm offering a group Podcast Accelerator at a discount so you can connect deeply with your community and attract and best serve your customers.
Get The 7 Steps to Your Profitable Podcast
Leverage my complimentary 7 Step Guide to engage your tribe with a magnetic podcast that makes you money.
Zero Limits Ventures
How much is your company worth? Want to find out how to boost your valuation? Claim your FREE consult call with Steve Little, who's built and sold 6 of his own companies for 9-figure exits and helps other founders get a 5X to 10X multiple on their the sale of their business.
If you liked this episode...
Then you will love these!
Michelle Norris
PODCAST #494 Hard to Kill
Angela Henderson
PODCAST #496 The 7 Profit Pillars
Renée Warren
PODCAST #490 A Place of Giving