750 Rebecca Whitman: Seven Pillars of Abundance
How to Lead from Love Not Fear
Entrepreneurship comes with uncertainty, endless challenges, and constant change.
How we deal with all of that is a choice: We can let it make us feel anxious, stressed, doubtful, worried, or fearful – or we can make a proactive choice to come at it from a place of gratitude, joy and a heart bursting with love.
As entrepreneurs we have many choices every minute of every day and the power to decide whether we want to inspire from a place of love and gratitude or rule from a place fear, worry, stress or anxiety.
The choice we make in any given week, day or hour can change the course of our lives and our chances of business success and happiness.
Ask any successful entrepreneur what they had to overcome to grow multimillion dollar businesses, and every time it comes down to mindset.
Rebecca Whitman is a success mentor and bestselling author of Phenomenal Feminine Entrepreneurs, Business, Life, Universe, and How to Make a Six Figure Income Working Part Time. Honored as Life Coach of the Year by the International Association of Top Professionals, Rebecca helps business leaders achieve balance and find more fun and freedom by practicing abundance in 7 areas – spiritual, physical, emotional, romantic, mental, social, and financial. She also hosts the Balanced, Beautiful, Abundant podcast.
The 7 Pillars of Abundance
Why spiritual practice is the biggest key to your business success
How to set up a morning practice of journaling, meditation, visualization, affirmations, gratitude, and self-care to assure your success
Why romance and financial success are connected, and your business will struggle if you're in a bad relationship
Why it's important to surround yourself with people who are already living the life you want (we're the average of the 5 closest people to us)
How to accept what is 'good enough' and reject perfectionism
The secrets of financial abundance (Hint: It's not working hard)
And much more!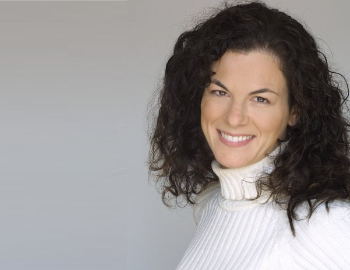 Be sure to join the conversation with Rebecca and me over on the interactive podcast app Podopolo, where you can share your perspectives and she'll take your questions. Download Podopolo [https://podopolo.com/get-app], follow Wings of Inspired Business, and invite your friends.
More about Rebecca at Rebecca Whitman
Rebecca Whitman is an award-winning Success Mentor and the internationally bestselling author of Phenomenal Feminine Entrepreneurs, Business, Life, Universe, and How to Make a Six Figure Income Working Part Time. International Association of Top Professionals' Life Coach of the Year, Rebecca's 7 Pillars of Abundance helps entrepreneurs, professionals and business owners achieve success and happiness in all areas of their lives.
Listen to Rebecca's podcast Balanced Beautiful Abundant
Get the Transcript HERE
Our Sponsors and Special Offers
Podopolo: The Podcast App Where You Get Prizes – Just for Listening
Discover the perfect podcasts for you and your friends curated automatically to surface what you love from 5 million titles across all genres on the interactive podcasting app that makes listening social and personalized – and profitable for creators. Download now – it's free!  And sign up for our Contest to make a difference in the world and win prizes – just by listening.
Podcasters: Who Wants to Earn $2 for Every Listener?
When you invite your listeners to listen and engage with you and your show on the interactive podcasting app Podopolo, you get paid up to $2 for every fan you bring. Become a Podopolo Ambassador now and start monetizing your podcast.
Launch Your Magnetic and Profitable Podcast
If you've been putting off launching your podcast, now is your time. Your voice IS your value, and your passport to engage the world in your true purpose and mission. I'm offering a group Podcast Accelerator so you can connect deeply with your community and attract and best serve your customers.
Get The 7 Steps to Your Profitable Podcast
Leverage my complimentary 7 Step Guide to engage your tribe with a magnetic podcast that makes you money.
Zero Limits Ventures
How much is your company worth? Want to find out how to boost your valuation? Claim your FREE consult call with Steve Little, who's built and sold 6 of his own companies for 9-figure exits and helps other founders get a 5X to 10X multiple on the sale of their business. 
If you liked this episode...
Then you will love these!
Michelle Norris
PODCAST #494 Hard to Kill
Angela Henderson
PODCAST #496 The 7 Profit Pillars
Renée Warren
PODCAST #490 A Place of Giving