580 Dr. Rhoberta Shaler: Save Your Sanity
How to Recognize the Narcissists' Playbook and Avoid Gaslighting
Ever feel drained after talking to someone? Been in a relationship where your partner or team member always has to be right, and there's nothing you can do right? Know what its like to be gas lit and verbally abused?
Turns out narcissists and other toxic personalities have a predictable playbook, and its vital you know the signs so you can save your own sanity.
Raised by what she calls a pack of Hijackals®, Dr. Rhoberta Shaler set out to help people all over the world develop the survival skills to cope with narcissists – and recover from the toxicity that can destroy your confidence, dim your light, and sap your success.
Host of the popular Save Your Sanity podcast and known as the Relationship Help Doctor, Dr. Rhoberta offers the insights, strategies, and support you need to reclaim hope, confidence–and your sanity–when dealing with the constant uncertainty and jaw-dropping behaviors of Hijackals in your life, at home and at work.
How to recognize if you have a narcissist bully or "Hijackal" in your life
When to know if you need help escaping and recovering from a toxic person
The first thing to do if you have a Hijackal partner, parent, friend, boss or team member and you want to stop the crazy-making gas-lighting
What makes some people attractive to Hijackals
How to stop the pattern of attracting narcissists into your life
Plus, how to create a popular and profitable podcast
And much more!
Join the conversation on Podopolo https://podopolo.com – available in for free in both the Google and Apple app stores – and unlock special perks including a chance to have a complimentary 15-minute business growth or podcasting consult with me.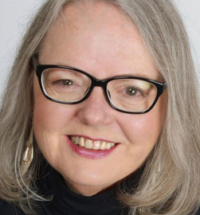 More about Dr. Rhoberta Shaler at For Relationship Help
Dr. Rhoberta Shaler, PhD, helps people all over the world navigate the relentlessly difficult, toxic humans in their lives. Raised by a pack of narcissistic Hijackals®, Dr. Rhoberta is intimately acquainted with the survival skills required in toxic relationships. She hosts the popular Save Your Sanity podcast and is the author of 16 books including Escaping the Hijackal Trap, and, Stop! That's Crazy-Making.
Get Dr. Rhoberta Shaler's Free ebook: How To Spot A Hijackal  
Take the "Is My Partner A Toxic Hijackal?" Quiz
Listen to Dr. Rhoberta's podcast Save Your Sanity
Get her books here
Join her Facebook group Here
Get the Transcript HERE
Wings of Inspired Business was ranked #8 of Entrepreneur Magazine's Top 20 Business Podcasts for 2020 – and Feedspot's #2 business podcast for women.
Our Sponsors and Special Offers
Podopolo – The #1 Social Podcast App + Player
Discover your new favorite podcasts, interact with hosts and each other, and win prizes, freebies, special discounts and more as you share content, put lessons into action in your life, and engage in mission-driven quests to improve the world – all in one mobile app. Download Podopolo right now in the Apple and Google app stores. And if you're a podcaster – join us! Learn more here.
Launch Your Magnetic and Profitable Podcast
If you've been putting off launching your podcast, now is your time. The world needs to hear your expertise and our message right now. Your voice IS your value, and your passport to engage the world in your true purpose and mission. As the Coronavirus Pandemic continues, I'm offering a group Podcast Accelerator at a discount so you can connect deeply with your community and attract and best serve your customers.
Get The 7 Steps to Your Profitable Podcast
Leverage my complimentary 7 Step Guide to engage your tribe with a magnetic podcast that makes you money.
Zero Limits Ventures
How much is your company worth? Want to find out how to boost your valuation? Claim your FREE consult call with Steve Little, who's built and sold 6 of his own companies for 9-figure exits and helps other founders get a 5X to 10X multiple on their the sale of their business.
If you liked this episode...
Then you will love these!
Michelle Norris
PODCAST #494 Hard to Kill
Angela Henderson
PODCAST #496 The 7 Profit Pillars
Renée Warren
PODCAST #490 A Place of Giving