753 Sarah Carlson: Bringing Femininity to Finance
A Holistic Approach to Entrepreneurial Wealth Building
Many entrepreneurs put all their financial eggs in one basket, and I'll confess, I've made that choice more times than I can count.
It's risky business and that's why entrepreneurs need more clarity and boundaries between our business growth and our personal wealth generation.
If you have a business, or if you are thinking of starting one, how clear are your financial goals? How much money do you need to live the lifestyle you want, and is your business designed to support that outcome?
Perhaps you'll have a big exit that unlocks generational wealth. More likely you have a cash flow business that must sustain the life you want over time. Either way, it's more likely than not that you're investing in the growth of the business – a good thing, so long as you are also not shortchanging yourself. Maybe you're not paying yourself enough or at all because every penny goes into your business rather than socking some away in savings or other investments.
So today we dig into what the best strategies are to make sure that you grow and protect your personal wealth as you grow your business.
Sarah Carlson is a financial planner and wealth management expert who helps business owners live their best lives and navigate the complexities that money brings to life. Founder and CEO of the Fulcrum Financial Group, Sarah says many of her clients come to her in periods of transition – divorce, widowhood, retirement – and she helps them navigate investment strategies with a holistic approach that assures you can also enjoy your money now.
How to face your financial fears
8 steps you can take towards financial freedom
Why it's never too late to think about diversifying your finances
How to build your business with clarity about your own personal financial wealth-building needs
How to make finance more feminine
And much more!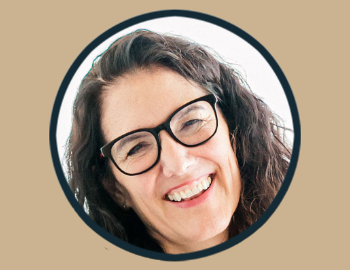 Get the Transcript HERE
Our Sponsors and Special Offers
Podopolo: The Podcast App Where You Get Prizes – Just for Listening
Discover the perfect podcasts for you and your friends curated automatically to surface what you love from 5 million titles across all genres on the interactive podcasting app that makes listening social and personalized – and profitable for creators. Download now – it's free!  And sign up for our Contest to make a difference in the world and win prizes – just by listening.
Podcasters: Who Wants to Earn $2 for Every Listener?
When you invite your listeners to listen and engage with you and your show on the interactive podcasting app Podopolo, you get paid up to $2 for every fan you bring. Become a Podopolo Ambassador now and start monetizing your podcast.
Launch Your Magnetic and Profitable Podcast
If you've been putting off launching your podcast, now is your time. Your voice IS your value, and your passport to engage the world in your true purpose and mission. I'm offering a group Podcast Accelerator so you can connect deeply with your community and attract and best serve your customers.
Get The 7 Steps to Your Profitable Podcast
Leverage my complimentary 7 Step Guide to engage your tribe with a magnetic podcast that makes you money.
Zero Limits Ventures
How much is your company worth? Want to find out how to boost your valuation? Claim your FREE consult call with Steve Little, who's built and sold 6 of his own companies for 9-figure exits and helps other founders get a 5X to 10X multiple on the sale of their business. 
If you liked this episode...
Then you will love these!
Michelle Norris
PODCAST #494 Hard to Kill
Angela Henderson
PODCAST #496 The 7 Profit Pillars
Renée Warren
PODCAST #490 A Place of Giving