701 Sarah Shaw:
Most entrepreneurial coaches will advise you to double down on just one marketing strategy at a time – you know, jack of all trades, master of none. There is a different way to look at it – and it's all about building a flywheel. That is, when small wins for your business build on each other over time and gain so much momentum that the growth almost seems to happen for itself. This is what my guest today – Sarah Shaw – advises all her fashion business clients who want all her proven secrets of getting clothes, shoes and handbags into magazines, stores and worn by celebrities.
MELINDA
Hi, I'm Melinda Wittstock and welcome to Wings of Inspired Business, where we share the inspiring entrepreneurial journeys, epiphanies, and practical advice from successful female founders … so you have everything you need at your fingertips to build the business and life of your dreams. I'm a 5-time serial entrepreneur who has lived and breathed the ups and downs of starting and growing businesses, currently the game changing social podcast app Podopolo. Wherever you are listening to this, take a moment and join the Wings community over on Podopolo, where we can take the conversation further with your questions, perspectives, experiences, and advice for other female founders at whatever stage of the journey you're at! Because together we're stronger, and we soar higher when we fly together.
Today we meet an inspiring fashion entrepreneur who has built six companies and now advises budding fashion designers how to launch their lines, get products into stores and boutiques, getting products to A-List celebrities, and getting massive publicity to grow their companies quickly.
Sarah Shaw is a fashion entrepreneur, product designer and business coach, and today she shares her treasure trove of secrets from her 20 years of experience.
Sarah will be here in a moment, and first,
Jim Collins in his seminal business book "Good to Great" was the first to identify the Flywheel Effect. A flywheel is a massive metal disk, or wheel, that often weighs over 2,000 kilos. It takes a lot of effort to get it started, but once it starts to turn there are counterweights around the outside of the wheel that start to take effect and it starts to build momentum almost by itself. From that point, the same effort can be placed on the flywheel, and it will start to turn faster and faster.
Look at any business that appears to accelerate and seemingly grow by itself, and it will be a flywheel – and one of the most obvious examples is Amazon. In that case, great customer experience leads to more sales which leads to more products while lower production costs lead to lower prices, and everything accelerates everything else.
So how does a flywheel apply to marketing and growing a fashion business?
Sarah Shaw says she tells her fashion entrepreneur clients to start by "boiling the ocean", with a multipronged strategy that involves getting A-list celebrities to wear the clothes, shoes, bags or jewelry … which leads to magazines covering what the celebrity is wearing … which helps a fashion line drive online sales … and get into boutiques and stores … which encourages more demand from celebrities… you see the flywheel, right?
With her 20 years of experience – and 6 fashion companies under her belt – Sarah Shaw's products have been in over 1,200 stores and boutiques across the country, including Anthropologie, Nordstrom, Barney's, Henri Bendel, Fred Segal, Neiman Marcus, Saks 5th Avenue and Bloomingdales.
She's also appeared in the pages of almost every major fashion and lifestyle magazine, including InStyle, People, US Weekly, Lucky, ELLE, WWD, Marie Claire and the O-List. She's been on tv shows like Access Hollywood, Extra and the E! network. And she's been interviewed for Entrepreneur.com, Forbes.com and American Express' OPEN Forum.
Sarah has built a treasure trove of secrets for fashion entrepreneurs and is now the Founder & CEO of Sarah Shaw Consulting, where she teaches product designers and fashion entrepreneurs how to launch, market and sell their products into boutiques, get media placements and gift celebrities.
Her advice applies to marketing any business with a flywheel approach, so you're going to want to listen closely.
Let's put on our wings with the inspiring Sarah Shaw, and be sure to download the podcast app Podopolo so we can keep the conversation going after the episode.
Melinda Wittstock:
Sarah, welcome to Wings.
Sarah Shaw:
Hey, thanks so much, Melinda, for having me here.
Melinda Wittstock:
Well, I'm excited to talk to you because I love fashion and we're both entrepreneurs and you've built an amazing business. When I think of the fashion industry, so much of it is just getting the attention of people, whether it's in a magazine or a celebrity wearing it or whatever. I know you get a lot of celebrities wearing clothes. What's the secret to doing that?
Sarah Shaw:
Oh, gosh. It's not super secretive. There is a few steps involved that I developed over the years after getting my own products to celebrities, but it's actually not that hard. It's mostly that people don't do it because they're too scared.
The first step is really thinking about which celebrities would be good for your brand, meaning if celebrity A is seen wearing or using a product that you make, is it going to make other people want to be like them, the him or the her, and buy it. Because that's really the first step in my book because if they don't want to buy it, if so-and-so's wearing it, there's really no point.
Then it's really going to contactanycelebrity.com and finding the celebrity's contact information. It's pretty readily available. Their website's pretty inexpensive for a monthly subscription.
Then making yourself a spreadsheet with all the people you want to contact, writing a letter to them, sending it off to their gatekeeper, and asking if you can gift them for X, Y, Z reason.
Melinda Wittstock:
Yeah. That's wonderful, and I think what you- Sorry, I'm just going to pick up there.
Melinda Wittstock:
It's so important though, just backing up a little bit, what you say about knowing your target audience and which celebrity speaks to them. There's an element of research. This is so important in all things marketing, so it makes perfect sense to me.
How much control do you have over the context, say, in which a celebrity is wearing your amazing design?
Sarah Shaw:
None really, unless you're connecting to their stylist, for example, and not going through the publicist or the manager and sending it directly. Let's just say you had something that was red carpet, whether it was jewelry or a handbag or shoes or the dress, then you would be going through their stylist. So you'd have much more control over where it was actually seen or worn if they went with it because you actually know where it's going to be seen or worn.
With everything else, it's really luck of the draw. Like were they wearing your blouse and photographed out in front of Starbucks or something? [crosstalk 00:03:14]
Melinda Wittstock:
Well, that's the other part of it.
Sarah Shaw:
… People Magazine.
Melinda Wittstock:
Yeah. That's the other part of it is they could be wearing it, but if there are no photographers around …
Sarah Shaw:
True, but Having lived in Los Angeles myself for so many years, there's certain restaurants and places that the paparazzi is just camped out all the time. Sometimes they're just stalking certain celebrities. If some big news flash just happened, they just got married or broke up or had a baby or something, said something, hit somebody in public, then they're getting followed by a lot of paparazzi because they want to sell those photos. They make a lot of money selling those photos to people and People Magazine and Us Weekly, I think $10,000 or more for a good photo of a celebrity that can be used for a story. So they're always out and about in New York and LA looking for celebrities. Probably Atlanta now too, because it's such a film hub. Kind of like they're probably stalking musicians in Nashville. They make their living hoping that so-and-so looks terrible going to Starbucks or comes out of yoga sweating.
It's really thinking about how your product fits into that famous person's life. Your celebrity could be a politician, for example, doesn't have to be a movie star. I think that there's a lot of different ways to think about where they would be seen and how your product could be used.
It may be that you sell a candle, and they're not going to be walking down the street, "Look at my cute candle," and which case it's really at that point hoping that they post a photo on social media or send you a thank you note, something that you could use publicly.
Melinda Wittstock:
You mentioned something about most people don't do this and it's easier to do, but they don't do it because they're scared. What is the root of the fear there?
Sarah Shaw:
I think it's really that, why would so-and-so want my stuff? They get all the Chanel and Gucci and Prada and whatever for free all the time, and why would they want my cute little baby outfit I make or whatever. I think that it is you have to be able to mentally move through that fear of they don't want the same Prada, Gucci, Fendi that everyone else is getting.
Sometimes you see photos in Us Weekly, and they'll show that who wore it better, and there's five or six celebrities wearing the same dress from size zero to size a hundred, small chested, large chested, short, tall. I think that is probably every celebrity's worst nightmare because they don't want to be seen in that photo. They also don't want to show up somewhere with somebody wearing the exact same thing.
So I think that when you're a smaller brand and less known, it could actually be alluring because the chances of somebody else having it or using it are pretty slim.
Melinda Wittstock:
Yeah, and a lot of celebrities too, I think, like to be trendsetters. They like to be ahead of the curve or discover something new. There's a little [foreign language 00:07:08], I guess, about doing that.
Sarah Shaw:
Yeah, for sure.
Melinda Wittstock:
You have to develop all these relationships though. There's a celebrity, there's their stylist, there's their agent, there's management, there's the event, that kind of stuff. How do you help people navigate through all of that?
Sarah Shaw:
That's not actually that hard. It's really just putting together a short and concise kind of a pitch letter. I want get that my … let's say my baby onesie to so-and-so because they just had a baby and I've seen some pictures online. I think she'd appreciate the humor or she likes everything pink and we have these super cute pink onesies. You want to find a way to relate to the celebrity because they're just people too. They just happen to be famous. Their gatekeepers are generally really nice because they're just normal people too. The more you can find a relatable story or reason that you want to connect with that person, I feel like those are usually the most successful people.
Melinda Wittstock:
This is true of all aspects of business. We can really be talking about any industry here.
Sarah Shaw:
Totally. Oh, yeah. Exactly. Yeah.
Melinda Wittstock:
For anyone listening to this, whatever you do, take this, and extrapolate out into your own business. It's all about relationships, and I'm Canadian, so I can quote this. But Wayne Gretzky always said, "You miss a hundred percent of the shots that you don't take."
Sarah Shaw:
Right, exactly. Great quote.
Melinda Wittstock:
So don't be afraid of the no. Do you know what I mean? It's not the worst thing that can happen. It's just feedback.
There are so many other things that you do too, Sarah, like helping people get their products into stores. That's a whole other thing. Now, presumably if a celebrity has worn it, it's going to increase your chances of getting into a store. But talk me through the process of how you get your things into a store, whether it's a high-end retailer like a Neiman Marcus or whatever, or a boutique or a Target. What is the process?
Sarah Shaw:
Well, let's stick with the boutique-y type stores because getting into a store like Target can take a really long time. They do their planograms a year out. So that's not anything for the faint of heart.
Then big department stores are very difficult to deal with these days because their real estate's so expensive. They want to see proof of sales. So you really need to start with the smaller stores, that I usually suggest that people don't even think about a department store until they're selling into at least a hundred small stores so you can show proof of concept. Unless your website, you're selling a million dollars all the time, then that's different. You do need to show proof of concept so that the department stores would feel comfortable even entertaining the idea of selling your product, just because it takes up valuable real estate. So they need to make sure you're going to be able to sell enough to cover [crosstalk 00:10:47]
Melinda Wittstock:
Yeah, their core space.
Sarah Shaw:
[crosstalk 00:10:49].
Melinda Wittstock:
There's definitely an economic equation that they run there.
Say you've built a very successful fashion e-com business where you're selling, is that considered proof of concept for a retailer? I can only imagine it would help.
Sarah Shaw:
Yeah, for sure. If you really have amazing online sales and you can tell them how you got those, whether it was from some PR maybe, you got in some magazines, and you got a ton of traffic to your site, you run social media ads and that drives traffic, you're just an amazing TikTok-er or something, and that's what … So whatever the angle is that's bringing the traffic, you want to be able to show that obviously. If you have a million Instagram followers and you get tons of comments and likes and things like that.
Anyone can buy social media followers, so numbers don't really make you an icon anymore, especially not in my mind. It's really more how many people actually comment on a post because it's easy to buy followers and get people to like posts. When there's genuine people commenting, that's what really can show the boom behind the brand, so to speak.
When wanting to reach out to big retailers, I think having either massive amounts of online sales, hundreds of thousands in a short time, not over 20 years, but when you can go on Shark Tank and you're like, "Yeah, we've done, $800,000 … oh, in the last 15 years." Then you see they're all smiling at the $800,000, and then their faces drop at the 15-year mark.
Retailers obviously have a lot at stake, so I usually suggest starting with the boutiques because, A, it's much easier to get into because you actually have direct contact to the buyer or the owner. Whereas with department stores or the Targets of the world, you have multi-layers that you have to get through and a lot of hoops to jump through. So there's more of a direct route to the small stores, whether it's a gift shop or a clothing store, baby store, beauty shop. I think that that's the better way to go, especially these days.
Melinda Wittstock:
You mentioned magazines. Magazines still, even in our online world, I imagine are still important. People, whether they subscribe to them still or not or they're reading them online or they're sitting in a doctor's office or at the hair stylist or getting their nails done or whatever, they're going to see things and that's important. Is it as important as it used to be?
Sarah Shaw:
Oh, definitely. I have worked with women over the last year or two who've had something in a physical magazine and sold, I don't know, $40,000 in six weeks online, and then it led to huge online retailers and big companies wanting to purchase because they saw it in the magazine or saw her saying, "Hey, I was in this magazine," because you can then pitch that to stores, and it's turned into more than $100,000 in sales just from this one $20 product that she had in a magazine.
Melinda Wittstock:
Right. It sounds like with any business, there's lots of different ways to do the marketing piece of this. Do you find with your clients that pacing that out, do they try and boil the ocean and do all of it at once? Or is it do one, do this one thing first, and then build on that, and then build on that. What's the best way to tackle this? Because we live in this society of complete and utter overwhelm and information overwhelm and so many different marketing tactics and oh, my God.
Sarah Shaw:
I actually tell them to boil all the pots of spaghetti at the same time. I really believe what I've really distilled down what I think I'm really good at teaching is the technique of how to do all of this at the same time and be able to keep designing your product. Maybe you have a VA that does all the email sending for you and the follow-ups and things so that you can … Because it can be pitching everything because it all relies on itself as a big wheel. If you get into a magazine, you can pitch that to your online shoppers, and you'll get more online sales. You can pitch it to stores, and you'll probably get more stores to buy from you, more e-com stores, online stores like Uncommon Goods or something that's really only online or The Grommet. If you get something, a really big hit, you could pitch that to department stores if that's the direction you want to take your brand in. You can let celebrities know, "Hey, we're just featured in Real Simple or Vogue," or whatever.
All of that works together, just like if you get into an awesome store, some fancy-ish name boutique or a boutique that's well-known throughout the country as a hip and happening store, you can send that to magazines. "Hey, we just got into this store with this collection. Are you interested in running it?" If you know a magazine's going to write about a product of yours …
Sarah Shaw:
I did this many years ago when I had my handbag line. I made a bag for Julia Roberts in Ocean's Eleven. InStyle, we'd been pitching it to InStyle magazine. They wanted to write about it and the whole story of getting it into the movie and then into the magazine and how I did that. So I called the buyer at Bergdorf Goodman in New York because I'd been trying to get in there for years and said, "Hey, if you buy 24 of these, I'll give you the credit in InStyle." So they bought 24, and they got the credit.
Melinda Wittstock:
Yeah, so this is really smart. It's really about leverage.
Sarah Shaw:
Incredibly.
Melinda Wittstock:
It's leveraging every single thing to build on the next thing. Yeah.
Sarah Shaw:
That's why you got to boil all the pots at the same time.
Melinda Wittstock:
No, I get that. Listening to you, I know that you've done this and you've proven it all out millions of times for all your own designs and products. My goodness, you've appeared in InStyle, People, Us Weekly, Elle, Women's Wear Daily, Marie Claire, everything, and you've been on Access Hollywood, Extra, E! Network, so you know what you're doing. What was the impetus to say, "Okay, now I've proven all this out, and now I'm going to teach other people how to do it"? What made you decide to do that?
Sarah Shaw:
Well, I fell into it. After 911, my investors that I had just taken on the year before just couldn't afford to keep investing in my brand because it was pretty expensive. I was manufacturing my handbag line in Los Angeles in the US.
I tried to keep the business alive and got new investors that had worked with Kate Spade's brand, and they thought they could turn me into the next Kate Spade. I was like, "Okay, you took her from $26 million to $70 million. How about just taking me from $1 million to $10 million? I'll be happy with that." It was just really difficult to work after 911, just things had really changed in the US, and they couldn't raise any more money. Anyway, I just didn't like the direction they were taking the brand in, so I decided to close it at the end of 2002.
I really sat there crying one night to my dad, and I was like, "All I know how to do is make handbags and babysit and do costumes for movies," because that had been my previous career. I was like, "And babysit and to take care of other people's children," which I hadn't done probably since I was 14.
I just didn't really know what I wanted to do, and then people started actually calling, some of the designers that I knew in Los Angeles. We had done a lot of the trade shows together in New York, and that's how we really knew each other. They were calling and asking me to come consult with their brand and show them how to get stuff to celebrities and pitch magazines, and what was my secret to all the sales and the publicity that I had. Here I was thinking that these were like $5 million brands, and they weren't. It was really all in appearances, I guess.
I had fun working in these companies, and I didn't really think of myself as a consultant. That was so far from any vocabulary that could possibly come out of my mouth at the time. Then I did that for a while.
Then I patented a closet organizer for handbags in 2003. When that was finalized, I was like, "Oh my God, this is my next cash cow. I'm going to sell this to all 1,200 stores that had been buying my bags up until last year, and I'm going to be a billionaire!" That is seriously what I thought. I started reaching out by email to all these stores, and 13 of them wanted to buy it out of 1,200 because none of them sold gift. They all sell gift now, but it was too early back then. This was maybe 2004. I was shocked. They were like, "Oh, you need to get a gift wrap and go the gift market route." I didn't want to work with sales reps again. I'd been there, done that. I was trying to do this business on the cheap and cheerful with my $5,000 investment.
So I just thought, "Well, I'm going to start finding gift shops." This is where I developed the technique that I teach now because I really was all by myself in my house. I learned how to build a website. I learned Photoshop. I was researching all the time online looking for gift shops, and that was actually my market. I really taught myself the whole technique of starting over, basically, and how to communicate with these new stores who didn't know me and develop relationships with them and pitching the media. How do you get stuff to a celebrity that goes in their closet? How's that going to do me any good? So really relying on the media because then there was no social media at that point, so nobody could post a picture on Instagram. I was very successful with this brand. In the first two years, we got into 400 stores and did a little over half a million in sales with one product in 12 colors.
I started getting involved with a women's organization group, and they had me teaching these classes to product designers. I started honing my consulting skills. Then some friends after life coaching really became a big thing in, I don't know, 2006, '07, and '08, they were like, "You have to start coaching people and teaching them." I was like, "Who is going to pay me for what's in my brain?" That just sounds so dumb. They were explaining to me, all these life coaches were making tons of money teaching people how to figure out what they wanted to be. But all these women were taking my class I was teaching when they already had a product and knew what they wanted to be.
I took their advice and hired a business coach in 2009, and she taught me how to put together a sales website and taught me what I needed to do to sell coaching packages. I launched in November or December of 2009, and I have been doing this since then.
Melinda Wittstock:
Amazing. Listening to you, it's so interesting and it's such an important lesson for all entrepreneurs. It literally is, like the book says, when one door closes another door opens. We can get so stuck on the how we're going to get to the destination, that we forget that there's so many different paths to get to what we ultimately want. So how to stay focused on the North Star ultimately, but let go of the how.
This is my fifth business, and I've experienced this exact same thing so many different times, just even in the context of Podopolo. There are all these opportunities that are coming to us now that we never would've planned, we didn't have in the roadmap. It's fascinating. So staying open to these different things and then not falling into despair when things change, because there's so many things beyond our control, like investors after 911, for instance.
Sarah Shaw:
Right. Yeah, so many things you can't predict at all. It's so funny that you said about the knocking on the door because I actually have a little wooden block that my daughter gave me that I keep on my desk that says, "If opportunity doesn't knock, build a door." It's so true. There's so many opportunities for everybody to either grow the business they have, or if that's not working, look at what their skillset is and how they could morph that into something else that they find interesting or is needed out there.
Melinda Wittstock:
Yeah, a hundred percent. With all the consulting you're doing, I always ask everybody this, anyone who's doing any kind of coaching or consulting, how big a part of what you do, apart from the how you do things, the tactics, the strategies, comes down to mindset? It's like we're ending the conversation where we began it with the fear, say, around celebrities.
Sarah Shaw:
Yeah, of course.
Melinda Wittstock:
But really, how much of it is the mindset that people really have to overcome to succeed?
Sarah Shaw:
Well, in the product world, I think that it's pretty high up there, like 40%, because people do get … Besides getting stopped by the fear of contacting celebrities, there's contacting store buyers. There's a lot of fear in that as well, fear of rejection and, "They're not going to like my price point, and I can't get the price down," and whatever the fear is.
Same with the magazines. It's can be scary to pitch an editor at Vogue and think, "Wow, why would she ever want to write about my stuff?" I think that the learning how to be positive and learn how to talk about your brand so that it sounds exciting is really important, and it can be a really tough thing to learn on your own.
You probably know, writing your own bio is the hardest thing ever, or at least it is for me writing about myself. You want to take yourself out of your product, out of what you're … but be out of the connection to your product and just write about the actual product itself and don't think of it as being an extension of you. If you can extrapolate it out, it becomes more of an object as if somebody else was writing about it. I think that that can ease the fear, and one of the techniques I work on with people.
Melinda Wittstock:
That's such good advice. What do you think when you look back at everything you've accomplished, Sarah? If you had to say, "Okay, the biggest thing I had to overcome was this," what is it?
Sarah Shaw:
For me, it was probably losing my handbag company and figuring out what my own personal worth was after that because I felt like such a loser and a failure and thinking, I mean seriously, "All I know how to do is babysit."
Melinda Wittstock:
Oh, my God, I've been there. I've been there. Some of my businesses have taken off. Some of them have not. Yeah, I know that feeling. Because you look around and the way entrepreneurship is written about, you hear all these success stories and you do hear some fail ones. Some of the more spectacular ones like WeWork or Theranos or whatever. Do you know what I mean? But it's easy to feel like, "Oh, I'm the only one who's not getting it right," when the actual reality is, 95% of entrepreneurs are sitting here right now-
Sarah Shaw:
Totally.
Melinda Wittstock:
… feeling like that. It's just part of the deal.
Sarah Shaw:
Yeah, exactly. I think that when you have to overcome a big loss like that, then you really have to take a look at and take inventory, I guess, of what your talents are or what … not necessarily, because I didn't recognize right away what my talents were. It really took for me to launch my second business, and I was terrified to do that and really put my myself out there again. But I had to go back at that point and look at everything I'd learned during the five years I had my bag company, like what are the things I did to make it successful and literally make lists so that I could actually see I'd been successful.
Yes, I was walking down Fifth Avenue in New York once and saw my bag in the window of Sax Fifth Avenue and I almost fainted. I knew they were carrying my bags, but I never knew it was window dressing. It's like, okay, that is a huge accomplishment to me. How am I going to use that to make money? Because it had been two years prior.
I think when you're rebuilding or rebranding yourself, you have to look at the mistakes you made, the successes you had, the trials and tribulations, all the different ways you 'woulda, coulda, shoulda', and how you could move those into the next phase of your reincarnation.
Melinda Wittstock:
Thank you for sharing that. It's so, so important that women especially know they're not alone in this journey as well. Because I think that's as women, it's one of our deepest fears in a way. Because it takes a lot for women to really step out and decide to go big, to really shine their light, swing for the fences, whatever metaphor we're going to throw at this. So that's hard enough. And then when you do, there's so many people around you that like, "Are you sure you should do … " They mean well, but kind of, "Are you sure you can do that?" There's so many fears associated with that. So at these kinds of leagues of aiming big, it's so important that we support each other.
Melinda Wittstock:
Tell me about your ideal client, the type of person that you're looking for, who you work with best.
Sarah Shaw:
Yeah, I mostly work with women. I do work with a few men. I think just women are, I don't know, more attracted to me. They ideally have a product already developed and ready to sell and are looking to get their products into boutique-y type stores, small stores, magazines, work with celebrities, and want to learn about online e-com marketing.
Melinda Wittstock:
Fantastic. What's the best way for them to find you?
Sarah Shaw:
Oh, you can go to my website at sarahshawconsulting.com. If you want to talk about your business, there's a big book now button, and you can just click that and book a call with me and we can see how I can offer some advice to get to the next level or tell you how I can help you do it.
Melinda Wittstock:
Wonderful, Sarah. Well, thank you so much for putting on your wings and flying with us today.
Sarah Shaw:
Oh, thanks so much for having me. I love talking to you.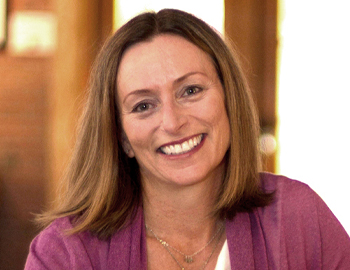 If you liked this episode...
Then you will love these!
Michelle Norris
PODCAST #494 Hard to Kill
Angela Henderson
PODCAST #496 The 7 Profit Pillars
Renée Warren
PODCAST #490 A Place of Giving