701 Sarah Shaw: Flywheel Fashion Forward
Why Your Biggest Opportunities Often Present with a Failure
Most entrepreneurial coaches will advise you to double down on just one marketing strategy at a time – you know, jack of all trades, master of none.
There is a different way to look at it – and it's all about building a flywheel. That is, when seemingly small wins for your business build on each other over time and gain so much momentum that the growth almost seems to accelerate by itself.
Jim Collins in his seminal business book Good to Great was the first to identify the Flywheel Effect. A flywheel is a massive metal disk, or wheel, that often weighs over 2,000 kilos. It takes a lot of effort to get it started, but once it starts to turn there are counterweights around the outside of the wheel that start to take effect and it starts to build momentum almost by itself. From that point, the same effort can be placed on the flywheel, and it will start to turn faster and faster.
Look at any business that appears to accelerate and seemingly grow by itself, and it will be a flywheel, like Amazon. In that case, great customer experience leads to more sales which leads to more products while lower production costs lead to lower prices, and everything accelerates everything else.
So how does a flywheel apply to marketing and growing a fashion business?
Sarah Shaw says she tells her fashion entrepreneur clients to start by "boiling the ocean", with a multipronged strategy that involves getting A-list celebrities to wear the clothes, shoes, bags, or jewelry. That leads to magazines covering what the celebrity is wearing, which helps a fashion line drive online sales, which gets the attention of boutiques and stores, which builds brand recognition and demand, resulting in growing sales, which encourages more demand from celebrities, and on.
You see the flywheel, right?
With her 20 years of experience – and 6 fashion companies under her belt – Sarah Shaw's products have been in over 1,200 stores and boutiques across the country, including Anthropologie, Nordstrom, Barney's, Henri Bendel, Fred Segal, Neiman Marcus, Saks 5th Avenue and Bloomingdales.
She's also appeared in the pages of almost every major fashion and lifestyle magazine, including InStyle, People, US Weekly, Lucky, ELLE, WWD, Marie Claire and the O-List. She's been on TV shows like Access Hollywood, Extra and the E! network, and interviewed for Entrepreneur.com, Forbes.com and American Express' OPEN Forum.
Sarah has built a treasure trove of secrets for fashion entrepreneurs and is now the Founder and CEO of Sarah Shaw Consulting, where she teaches product designers and fashion entrepreneurs how to launch, market and sell their products into boutiques, get media placements and gift celebrities.
How to build a flywheel marketing strategy without burnout or overwhelm
Why working multiple strategies at once results in faster growth
Easy ways to get celebrities to wear or endorse your products
How to generate magazine and other publicity for your products
Why fear and other limiting beliefs are your biggest enemy
Why the biggest opportunities often present themselves when things go wrong
And much more!
Be sure to join the conversation with Sarah Shaw and me over on the interactive podcast app Podopolo, where you can share your perspectives and she'll take your questions. Download Podopolo here and invite your friends.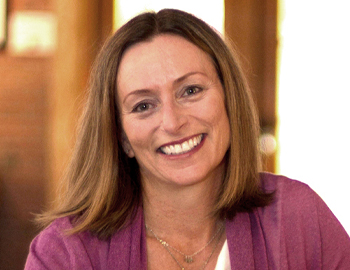 More about Sarah at Sarah Shaw Consulting
Sarah Shaw is a fashion entrepreneur, product designer and business coach. With her 20 years of experience – and 6 companies under her belt – Sarah has built a treasure trove of secrets for launching your line, getting your products into stores and boutiques, getting your products to A-List celebrities, and getting massive publicity in order to grow her companies quickly.
Get her FREE Video Training for Fashion Entrepreneurs and Product Designers.
Get the Transcript HERE
Our Sponsors and Special Offers
Podopolo: 5 Million+ Podcasts, Personalized for You
Discover the perfect podcasts for you and your friends curated from 4.5 million across all genres on the podcasting app that makes listening social, personalized and impactful Download now – it's free!  And if you're a podcaster – join us! Learn more here.  
Launch Your Magnetic and Profitable Podcast
If you've been putting off launching your podcast, now is your time. Your voice IS your value, and your passport to engage the world in your true purpose and mission. I'm offering a group Podcast Accelerator so you can connect deeply with your community and attract and best serve your customers.
Get The 7 Steps to Your Profitable Podcast
Leverage my complimentary 7 Step Guide to engage your tribe with a magnetic podcast that makes you money.
Zero Limits Ventures
How much is your company worth? Want to find out how to boost your valuation? Claim your FREE consult call with Steve Little, who's built and sold 6 of his own companies for 9-figure exits and helps other founders get a 5X to 10X multiple on the sale of their business. 
If you liked this episode...
Then you will love these!
Michelle Norris
PODCAST #494 Hard to Kill
Angela Henderson
PODCAST #496 The 7 Profit Pillars
Renée Warren
PODCAST #490 A Place of Giving