610 Susan Fennema : Eradicating Chaos
How to Beat Perfectionism, Start Delegating, and Scale Your Business
After almost 30 years founding and growing businesses and mentoring other female founders, I've come to the conclusion there should be an "AA" for perfectionists.
Seriously.
We can all get so caught up in this idea of perfectionism that we fail to delegate even the most menial tasks. It's a trap that prevents most women from scaling their businesses to a million and beyond, and leaves us overwhelmed and spent.
It doesn't have to be that way.
What if there was a way to delegate tasks and know that your team will get them done exactly the way you want?
It would be transformational right?
I remember a mentor asking me what my hourly rate would be if I was landing a major contract, creating valuable IP, or bringing in a major investor – as opposed to what I would pay someone to fix a broken link, schedule calls, or for that matter do my laundry. Think about it. If an hour of my work brought in, say $50,000, my hourly rate would be at least $5000. Now what would it cost me to pay someone to fix that broken link? $25? $50?
When we think we're heroes for "doing it all" we're actually short changing our businesses – and ourselves. It creates chaos, slows your growth, and stands in the way of scale.
Today on Wings we talk about how you can balance your perfectionist urge with delegation, and what tools can help you control the chaos in your business.
Susan Fennema is the Chaos Eradicating Officer (CEO) of Beyond the Chaos, a consultancy helping entrepreneurs and small business owners to simplify their operations and manage their projects so they can grow their businesses and get their lives back.
How to avoid overwhelm
How to balance the "chaos" of innovation with the "chaos" of poor delegation and "doing it all" perfectionism
How to establish clear processes, good communication, and get everyone aligned on your mission
How to harness your inner control freak and learn how to delegate
How to know when it's the right time to hire
Why perfection gets confused with mastery and how to know the difference
What tools can help you control the chaos in your business
And much more!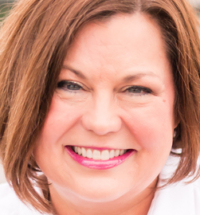 More about Susan at Beyond The Chaos
 Susan Fennema says she knew how to beat chaos as a 3 year old when she color coded and organized all the thousands of buttons her seamstress mother. With 30+ years of operations and project management experience in professional service industries, Susan is on a mission to improve American society exponentially.
Join Susan's FREE Money Masterclass where you'll explore the 5 truths every entrepreneur must know in order to achieve financial freedom. Register Here
Get the Transcript HERE
Wings of Inspired Business was ranked #8 of Entrepreneur Magazine's Top 20 Business Podcasts for 2020 – and Feedspot's #2 business podcast for women.
Our Sponsors and Special Offers
Podopolo – The #1 Social Podcast App + Player
Discover your new favorite podcasts, interact with hosts and each other, and win prizes, freebies, special discounts and more as you share content, put lessons into action in your life, and engage in mission-driven quests to improve the world – all in one mobile app. Download Podopolo right now in the Apple and Google app stores. And if you're a podcaster – join us! Learn more here.
Launch Your Magnetic and Profitable Podcast
If you've been putting off launching your podcast, now is your time. The world needs to hear your expertise and our message right now. Your voice IS your value, and your passport to engage the world in your true purpose and mission. As the Coronavirus Pandemic continues, I'm offering a group Podcast Accelerator at a discount so you can connect deeply with your community and attract and best serve your customers.
Get The 7 Steps to Your Profitable Podcast
Leverage my complimentary 7 Step Guide to engage your tribe with a magnetic podcast that makes you money.
Zero Limits Ventures
How much is your company worth? Want to find out how to boost your valuation? Claim your FREE consult call with Steve Little, who's built and sold 6 of his own companies for 9-figure exits and helps other founders get a 5X to 10X multiple on their the sale of their business.
If you liked this episode...
Then you will love these!
Michelle Norris
PODCAST #494 Hard to Kill
Angela Henderson
PODCAST #496 The 7 Profit Pillars
Renée Warren
PODCAST #490 A Place of Giving