604 Susan Hamilton Meier: Humanize Your Branding
How to Electrify Your Work By Bringing Your Creative Brain to the Branding Process
Creativity and strategy: Two words that seem vastly different but oftentimes go hand in hand.
Right and left brains must balance in the world of branding, leveraging intuition and data. And when you have the right branding strategy,  you'll attract your ideal audience, and build their trust in your company.
So how do you keep your branding authentic to you, while also being relevant to your audience?
Listen to Wings today to learn about one inspiring entrepreneur who is on a mission to dispel the myth that creativity and strategy are at odds to help business leaders electrify their work and amplify their impact.
Susan Hamilton Meier is a brand strategist and visual artist. Her own creative output includes paintings, sculptures, jewelry and her children. Her art work is in numerous private collections including Pfizer and Saatchi + Saatchi Wellness.
Since founding Susan Meier Studio in 2011, she has focused on helping healthcare brands build stronger relationships with both patients and providers.  She is passionate about helping marketing and sales teams across the healthcare ecosystem grow their brands and envision innovative ways to electrify their work. Drawing on her work as an artist, she brings a fresh, creative perspective to strategy.
What enticed Susan into a career as a branding expert
How to keep your branding authentic to you, and relevant to your audience
What it means to "humanize your brand"
What a brand promise really means to your customers
Common mistakes people make with their branding strategy
Why processes are so important in a creative field like branding
When a brand should, and shouldn't address controversial topics
Creative ways to envision the new future for you, your business and your brand
And much more!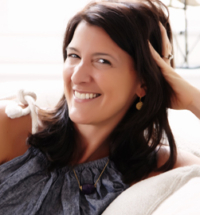 More about Susan Hamilton Meier at Susan Meier Studio
Susan Meier is a branding consultant and founder of Susan Meier Studio. With a BA in Art History from Dartmouth, an MBA from Harvard, and a successful career at the Boston Consulting Group, she became fascinated by the deep emotional connections that brands can build with consumers. She went on to work for boutique branding agencies, focusing on customer research, product innovation, and packaging design and has had the privilege to work with some of the world's leading corporations, including Unilever, Pepsico, Kellogg's, Mars, Samsung, Genentech and Novartis.
Get the Transcript HERE
Wings of Inspired Business was ranked #8 of Entrepreneur Magazine's Top 20 Business Podcasts for 2020 – and Feedspot's #2 business podcast for women.
Our Sponsors and Special Offers
Podopolo – The #1 Social Podcast App + Player
Discover your new favorite podcasts, interact with hosts and each other, and win prizes, freebies, special discounts and more as you share content, put lessons into action in your life, and engage in mission-driven quests to improve the world – all in one mobile app. Download Podopolo right now in the Apple and Google app stores. And if you're a podcaster – join us! Learn more here.
Launch Your Magnetic and Profitable Podcast
If you've been putting off launching your podcast, now is your time. The world needs to hear your expertise and our message right now. Your voice IS your value, and your passport to engage the world in your true purpose and mission. As the Coronavirus Pandemic continues, I'm offering a group Podcast Accelerator at a discount so you can connect deeply with your community and attract and best serve your customers.
Get The 7 Steps to Your Profitable Podcast
Leverage my complimentary 7 Step Guide to engage your tribe with a magnetic podcast that makes you money.
Zero Limits Ventures
How much is your company worth? Want to find out how to boost your valuation? Claim your FREE consult call with Steve Little, who's built and sold 6 of his own companies for 9-figure exits and helps other founders get a 5X to 10X multiple on their the sale of their business.
If you liked this episode...
Then you will love these!
Michelle Norris
PODCAST #494 Hard to Kill
Angela Henderson
PODCAST #496 The 7 Profit Pillars
Renée Warren
PODCAST #490 A Place of Giving