549 Sydney Witt: Musical Artivism
Lessons Learned from an Entrepreneur Mom
Today is Election Day in the United States, and much is at stake, including our democracy. So if you haven't already, vote!
The Trump years have been a challenge for many moms as we've witnessed behaviors from the Oval Office diametrically opposed to the values of honesty, kindness, and responsibility we try to instill in our children. Add to that homeschooling during Coronavirus pandemic and all the other challenges faced by many entrepreneurial moms.
Sydney Witt grew up watching all my ups and downs as I built 5 businesses, most of the time as a single mom. She's only 17, and during the Covid lockdown, she wrote the lyrics and music for an 11-song album debuting soon – and has three singles out, including Mr. President, Seventeen and Intrusive, with Tell Me debuting November 11 and now on pre-order.
Sydney says her music is all about the inner voices inside our heads – voices that torment us, tell us we're not enough. She says she's using her voice to empower herself and other young women like her to find their joy, their purpose, and their confidence. Sydney describes herself as an "artivist" passionate about equal rights for all – women, LGBTQ+, and the Black Lives Matter movement, as well as the environment and climate change. She believes her generation will heal what's wrong with the world and I agree.
How entrepreneur moms can inspire their daughters (and sons) to live their true purpose and passion
What Sydney has learned watching me build 5 businesses
What it takes to launch a career as a successful singer-songwriter with no training
How as a mom I've navigated the disconnect between the values I wish to instill in my children and the behavior of President Trump
How growing consciousness has propelled Sydney's career
What Sydney and girls her age want to see from the next President, and why racial equity, LGBTQ rights, access to affordable healthcare, educational reform and climate change are central to Sydney's message as an "artivist"
Why you MUST vote today (if you haven't already)
And much more
Join the conversation on Podopolo https://podopolo.com – available in for free in both the Google and Apple app stores – and unlock special perks including a chance to have a complimentary 15-minute consult with Wings host and serial entrepreneur Melinda Wittstock.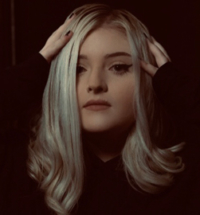 More about Sydney at SydneyWitt.com
Sydney Witt is a 17-year-old singer-songwriter with 3 singles out including "Mr. President" who is using her voice to empower herself and other young women like her to find their joy, their purpose, their confidence – and change the world. Daughter of 5-time serial entrepreneur Melinda Wittstock, Sydney shares her musical journey and what she's learned from watching her mom build 5 businesses.
Get the Transcript HERE
Wings of Inspired Business was ranked #8 of Entrepreneur Magazine's Top 20 Business Podcasts for 2020 – and Feedspot's #2 business podcast for women.
Our Sponsors and Special Offers
Podopolo – Dynamic Interactive Podcasting
Discover your new favorite podcasts, interact with hosts and each other, and win prizes, freebies, special discounts and more as you share content, put lessons into action in your life, and engage in mission-driven quests to improve the world – all in one mobile app. Download Podopolo right now in the Apple and Google app stores.  We'd love it if you checked out our beta. And if you're a podcaster – join us! You can learn more here.
Launch Your Magnetic and Profitable Podcast
If you've been putting off launching your podcast, now is your time. The world needs to hear your expertise and our message right now. Your voice IS your value.  I believe your voice is your passport to engage the world in your true purpose and mission, and so during the Coronavirus I am offering a group Podcast Intensive and I'm cutting my rates so you can use this time of "physical distancing" to connect deeply with your community and attract and best serve your customers.
Get The 7 Steps to Your Profitable Podcast
Is this the year you finally launch that podcast of yours? I believe your voice IS your value.  I believe your voice is your passport to engage the world in your true purpose and mission, and that when you do leverage your voice as a podcaster miracles manifest for you and your business and the impact you want to have in the world. That's why I'm sharing with you my complimentary 7 Step Guide to engaging your tribe with a magnetic podcast that makes you money. Sound good? Go to wingspodcast.com/liftoff.
Zero Limits Ventures
How much is your company worth? Want to find out how to boost your valuation? Click here to claim your FREE consult call
If you liked this episode...
Then you will love these!
Michelle Norris
PODCAST #494 Hard to Kill
Angela Henderson
PODCAST #496 The 7 Profit Pillars
Renée Warren
PODCAST #490 A Place of Giving