560 Tania Peitzker: Extended Reality
How to Innovate on the Bleeding Edge
"Entrepioneering" on the bleeding edge of technological innovation isn't for the faint hearted.
First comes the vision to see things others do not, then the tenacity to turn a vision into reality… and then the patience to educate a market on why they need something they never imagined wanting.
Today we dive deep into next generation technology – AI, AR, VR and XR, otherwise known as "extended reality" – and how it is destined to change the game of marketing, sales and products.
Tania Peitzker is an early pioneer of XR and the co-founder of AI Bots as a Service, a mixed reality tech venture for 2D and 3D bespoke avatars. She and her team created the world's first pilot of a live 3D hologram avatar as a wayfinder and 2D Virtual Assistant in social media for a mall in Cologne, Germany. One of Outfuel's annual "AI Luminaries" and Crunchbase's #1 in AI and Digital Marketing, Tania wrote the definitive book "Uses & Risks of Business Chatbots:  Checklists for Purchasers in the Public & Private Sectors".
All about XR or extended reality
The future of bots and CogX avatars in marketing and sales
The challenges of being a female tech entrepreneur
How to make a market for a bleeding edge innovation
What it takes to raise money for a startup
And much more!
Join the conversation on Podopolo https://podopolo.com – available in for free in both the Google and Apple app stores – and unlock special perks including a chance to have a complimentary 15-minute consult with Wings host and serial entrepreneur Melinda Wittstock.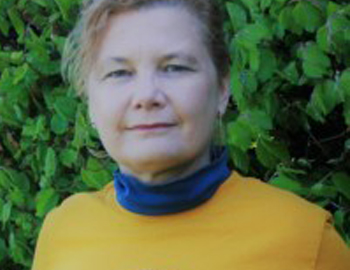 More about Tania Peitzker at Cogx Avatars
Tania Peitzker is a pioneer in XR (extended reality) and CogX avatars in Europe. Co-founder of AI Bots as a Service, Tania is also an advocate for cyber law, meritocracy, and feminism, Tania lives on Lake Constance and enjoys winter sabbaticals on the Italian and French Rivieras.
Get a 10% Antivirus Discount
Get her book To Canaries Gone By, Poetry from the Coalface
Get the Transcript HERE
Wings of Inspired Business was ranked #8 of Entrepreneur Magazine's Top 20 Business Podcasts for 2020 – and Feedspot's #2 business podcast for women.
Our Sponsors and Special Offers
Podopolo – The #1 Social Podcast App + Player
Discover your new favorite podcasts, interact with hosts and each other, and win prizes, freebies, special discounts and more as you share content, put lessons into action in your life, and engage in mission-driven quests to improve the world – all in one mobile app. Download Podopolo right now in the Apple and Google app stores. And if you're a podcaster – join us! Learn more here.
Launch Your Magnetic and Profitable Podcast
If you've been putting off launching your podcast, now is your time. The world needs to hear your expertise and our message right now. Your voice IS your value.  I believe your voice is your passport to engage the world in your true purpose and mission, and so during the Coronavirus I am offering a group Podcast Intensive and I'm cutting my rates so you can use this time of "physical distancing" to connect deeply with your community and attract and best serve your customers.
Get The 7 Steps to Your Profitable Podcast
Is this the year you finally launch that podcast of yours? I believe your voice IS your value.  I believe your voice is your passport to engage the world in your true purpose and mission, and that when you do leverage your voice as a podcaster miracles manifest for you and your business and the impact you want to have in the world. That's why I'm sharing with you my complimentary 7 Step Guide to engaging your tribe with a magnetic podcast that makes you money. Sound good? Go to wingspodcast.com/liftoff.
Zero Limits Ventures
How much is your company worth? Want to find out how to boost your valuation? Click here to claim your FREE consult call
If you liked this episode...
Then you will love these!
Michelle Norris
PODCAST #494 Hard to Kill
Angela Henderson
PODCAST #496 The 7 Profit Pillars
Renée Warren
PODCAST #490 A Place of Giving