614 Tevis Trower: Why Superheroes Suck at Leadership
How to Balance Being Confident in Yourself and Trusting Your Team
What is your most precious asset as a business owner? Your product? Your IP? Your systems? Your community?
Sure, those are all assets, yet it is the people on your team – including you – that spell the difference between success and failure.
So again, your most precious asset? It's your people.
Entrepreneurship is a roller-coaster, requiring almost a narcissistic level of confidence in yourself and your abilities to overcome all the naysayers and scale into a profitable business. Yet your confidence can get in the way if it morphs into a mindset where you think you have to "do it all" yourself simply because your confidence tells you you can.
So how do we find the balance between confidence in ourselves, and confidence in our team?
Listen to Wings today to learn why "superheroes suck at leadership", according to leadership futurist Tevis Trower, and why shaping culture is a collective responsibility across the entire team.
Tevis is known as a "corporate mindfulness guru for the new millennium", helping major corporations from Disney to Morgan Stanley optimize their teams and culture. CEO and Founder of Balance Integration Corporation, Tevis has been heralded as a "breath of fresh air in leadership development" by Forbes Magazine – and she focuses her work on helping executives find work/self-integration, wholeness-based leadership, mindfulness, resiliency, mastery, innovation, and radical success.
How to avoid "us and them" culture and empower your team
How to balance being confident in yourself and trusting your team enough to delegate and inspire their leadership
Why shaping culture is a collective responsibility across the entire team
Why it's vital to find a balance between your masculine and feminine energy as a leader
The secrets of creating a great company culture in virtual and hybrid working environments
How to create an "economy of energy" focused around key goals
How to overcome your fears and imposter syndrome
The importance of having a fresh perspective in your business
And much more!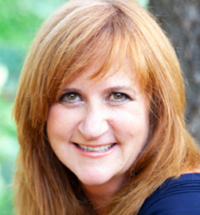 More about Tevis at Balance Integration
Tevis Trower is an Author, Leadership Futurist, Executive Coach and the CEO and Founder of Balance Integration Corporation. A pioneer in optimizing corporate cultures, Tevis was heralded in Megatrends 2010 as "corporate mindfulness guru for the new millennium," and called "a breath of fresh air in leadership development" by Forbes magazine in 2020, assisting powerful organizations ranging from Disney to Morgan Stanley in optimizing their most precious asset:  humanity.
Get some of Tevis' resources here
Get her book: Game Changer's Guide to Radical Success 
Get the Transcript HERE
Wings of Inspired Business was ranked #8 of Entrepreneur Magazine's Top 20 Business Podcasts for 2020 – and Feedspot's #2 business podcast for women.
Our Sponsors and Special Offers
Podopolo – The #1 Social Podcast App + Player
Discover your new favorite podcasts, interact with hosts and each other, and win prizes, freebies, special discounts and more as you share content, put lessons into action in your life, and engage in mission-driven quests to improve the world – all in one mobile app. Download Podopolo right now in the Apple and Google app stores. And if you're a podcaster – join us! Learn more here.
Launch Your Magnetic and Profitable Podcast
If you've been putting off launching your podcast, now is your time. The world needs to hear your expertise and our message right now. Your voice IS your value, and your passport to engage the world in your true purpose and mission. As the Coronavirus Pandemic continues, I'm offering a group Podcast Accelerator at a discount so you can connect deeply with your community and attract and best serve your customers.
Get The 7 Steps to Your Profitable Podcast
Leverage my complimentary 7 Step Guide to engage your tribe with a magnetic podcast that makes you money.
Zero Limits Ventures
How much is your company worth? Want to find out how to boost your valuation? Claim your FREE consult call with Steve Little, who's built and sold 6 of his own companies for 9-figure exits and helps other founders get a 5X to 10X multiple on their the sale of their business.
If you liked this episode...
Then you will love these!
Michelle Norris
PODCAST #494 Hard to Kill
Angela Henderson
PODCAST #496 The 7 Profit Pillars
Renée Warren
PODCAST #490 A Place of Giving