591 Tiffany Kent: Investing for the Smarter Sex
How to Know Your Numbers and Build a Financial Plan for Your Business and Life
The numbers always tell the story of a business and yet all too often women entrepreneurs shy away from knowing their numbers and putting the right financial plans in place for their businesses and their personal wealth.
Often the biggest mistake women in business make is not investing soon enough in financial planning and accounting systems – or paying themselves their true value.
Today we dig deep into all things financial – from tax and estate planning to investing and financing your business – with a former Goldman Sachs and Bernstein wealth management executive turned entrepreneur.
Tiffany Kent is made the entrepreneurial leap last year during the Covid pandemic. Founding Partner of Wealth Engagement LLC, she's a Certified Financial Planner™ with an MBA from Harvard Business School who also serves as Board Chair of the Harvard Business School Club of Atlanta. Her new book is called Investing for the Smarter Sex, and she shares some important financial advice you won't want to miss.
How to make the leap from a lucrative corporate executive job to entrepreneurship
Why women often ignore their finances – and why it's vital to put your personal finances first as an entrepreneur and make sure you pay yourself your due
When to get financial advice and accounting support for your business, and it's earlier than you think
How to make a financial plan for your business and your life
Why you must invest in yourself first – your health, your training
Exit planning for your business
Tax advice, why you should hire people earlier than you think, and much more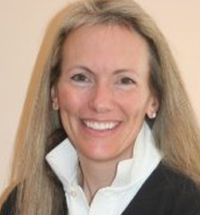 More about Tiffany at Wealth Engagement
Tiffany Kent is Founding Partner of Wealth Engagement LLC. A Certified Financial Planner™, Tiffany has an MBA from Harvard Business School and serves as Board Chair of the Harvard Business School Club of Atlanta.
Get a Free consult with Tiffany here
Get her book: Investing for the Smarter Sex
Get the Transcript HERE
Wings of Inspired Business was ranked #8 of Entrepreneur Magazine's Top 20 Business Podcasts for 2020 – and Feedspot's #2 business podcast for women.
Our Sponsors and Special Offers
Podopolo – The #1 Social Podcast App + Player
Discover your new favorite podcasts, interact with hosts and each other, and win prizes, freebies, special discounts and more as you share content, put lessons into action in your life, and engage in mission-driven quests to improve the world – all in one mobile app. Download Podopolo right now in the Apple and Google app stores. And if you're a podcaster – join us! Learn more here.
Launch Your Magnetic and Profitable Podcast
If you've been putting off launching your podcast, now is your time. The world needs to hear your expertise and our message right now. Your voice IS your value, and your passport to engage the world in your true purpose and mission. As the Coronavirus Pandemic continues, I'm offering a group Podcast Accelerator at a discount so you can connect deeply with your community and attract and best serve your customers.
Get The 7 Steps to Your Profitable Podcast
Leverage my complimentary 7 Step Guide to engage your tribe with a magnetic podcast that makes you money.
Zero Limits Ventures
How much is your company worth? Want to find out how to boost your valuation? Claim your FREE consult call with Steve Little, who's built and sold 6 of his own companies for 9-figure exits and helps other founders get a 5X to 10X multiple on their the sale of their business.
If you liked this episode...
Then you will love these!
Michelle Norris
PODCAST #494 Hard to Kill
Angela Henderson
PODCAST #496 The 7 Profit Pillars
Renée Warren
PODCAST #490 A Place of Giving