513 Tracey Bissett: Money Mastermind
Learn How to Overcome Subconscious Money Blocks
What is your money story?
Most of us have deeply embedded subconscious stories about money we absorbed as young children. Perhaps you were told money doesn't grow on trees; perhaps your parents were always arguing about money and you blamed money for the distress. Maybe you were told money was the root of all evil.
What does it take to overcome limiting beliefs about money, and learn how to love and leverage it as a tool to grow and scale a successful business?
Today we talk about the common traps many women entrepreneurs fall into when it comes to closing sales, searching for investment, or managing money.
How to avoid the biggest mistakes entrepreneurs make when it comes to their finances
The tools you need to understand your financial position, assess costs, and ensure sales are profitable so you can make real money from your business
How to release and overcome any lingering limiting beliefs about money that are standing in the way of a growing and profitable business
Why you need to "know your numbers" and keep on top of your financial statements
What most entrepreneurs doing RIGHT with their money, that they may not realize and give themselves credit for
And much more!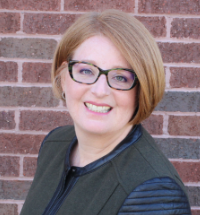 More about Tracey Bissett at Bissett Financial Fitness
Tracey Bissett is on a mission to improve the financial acumen of entrepreneurs as President and Chief Financial Fitness Trainer of Bissett Financial Fitness Inc and the host of the Young Money podcast.
Download Tracey's Money Meeting Agenda
Listen to Tracey's podcast Young Money with Tracey Bissett
Get the Transcript HERE
Wings of Inspired Business was ranked #8 of Entrepreneur Magazine's Top 20 Business Podcasts for 2020 – and Feedspot's #2 business podcast for women.
Our Sponsors and Special Offers
Podopolo – Dynamic Interactive Podcasting
Discover your new favorite podcasts, interact with hosts and each other, and win prizes, freebies, special discounts and more as you share content, put lessons into action in your life, and engage in mission-driven quests to improve the world – all in one mobile app. Download Podopolo right now in the Apple and Google app stores.  We'd love it if you checked out our beta. And if you're a podcaster – join us! You can learn more here.
Launch Your Magnetic and Profitable Podcast
If you've been putting off launching your podcast, now is your time. The world needs to hear your expertise and our message right now. Your voice IS your value.  I believe your voice is your passport to engage the world in your true purpose and mission, and so during the Coronavirus I am offering a group Podcast Intensive and I'm cutting my rates so you can use this time of "physical distancing" to connect deeply with your community and attract and best serve your customers.
Get The 7 Steps to Your Profitable Podcast
Is this the year you finally launch that podcast of yours? I believe your voice IS your value.  I believe your voice is your passport to engage the world in your true purpose and mission, and that when you do leverage your voice as a podcaster miracles manifest for you and your business and the impact you want to have in the world. That's why I'm sharing with you my complimentary 7 Step Guide to engaging your tribe with a magnetic podcast that makes you money. Sound good? Go to wingspodcast.com/liftoff.
Zero Limits Ventures
How much is your company worth? Want to find out how to boost your valuation? Click here to claim your FREE consult call
If you liked this episode...
Then you will love these!
Michelle Norris
PODCAST #494 Hard to Kill
Angela Henderson
PODCAST #496 The 7 Profit Pillars
Renée Warren
PODCAST #490 A Place of Giving